In some ways, it felt like Vampire Weekend arrived to the Nashville area two days later than its anticipated arrival.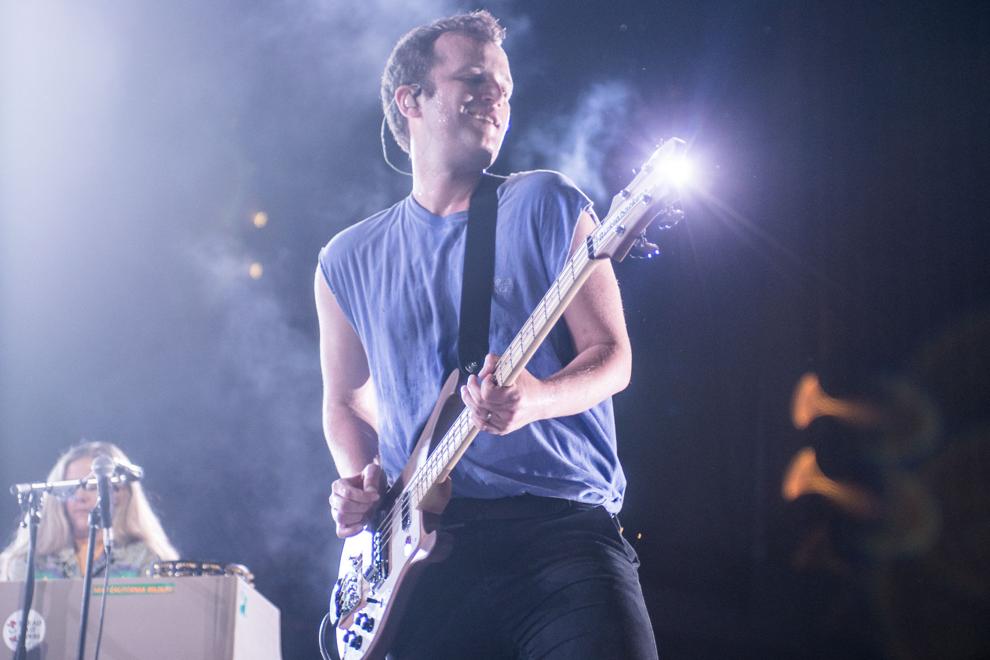 Obviously, that wasn't the case, as the band brought its Father of the Bride Tour to Ascend Amphitheater on Tuesday. Still though, with a cool and mellow sound, and an audience still hung over from their Bonnaroo weekend, Vampire Weekend carried that festival's spirit into Music City.
In fact, lead singer Ezra Koenig joked with a fan in between songs, maybe even tipping the bands' hand a bit. "Play Bonnaroo? I think we are a little late for that," Koenig joked with the screaming fan. "Oh, play next year? We'll talk about it later."
While it may be too early to speculate about what the future holds for Vampire Weekend, what's ever more certain is that the band is starting to find its element. The last time that the band made its way to Nashville was 2013, when it played Ryman Auditorium.
Over those six years, things have changed for the band. Included in those lift of news, is a touring lineup that consists of Greta Morgan, guitarist Brian Robert Jones and Chris Baio and Chris Tomson.
Musically speaking as well, Vampire Weekend has gone through a changing. During that 2013 show, the band was fresh off releasing "Modern Vampires of the City," the band's third studio album, one that topped the chart, featuring more of the indie, pop sound that made the band famous.
Venturing out into new territory, Koenig and company displayed a nontraditional sound with the release of "Father of the Bride" earlier this year. The band's fourth-studio album, contains a lot of the same elements as the previous work, however, offers more of jam-bandy type of sound. That's not a bad thing.
In fact, on Tuesday night, it was long drawn out solos that made the show that much more engaging. Koenig has never been a flashy lead singer – minus a few outfits here and there — but instrumentally and his precision on vocals is how he won over the Music City crowd on Tuesday night.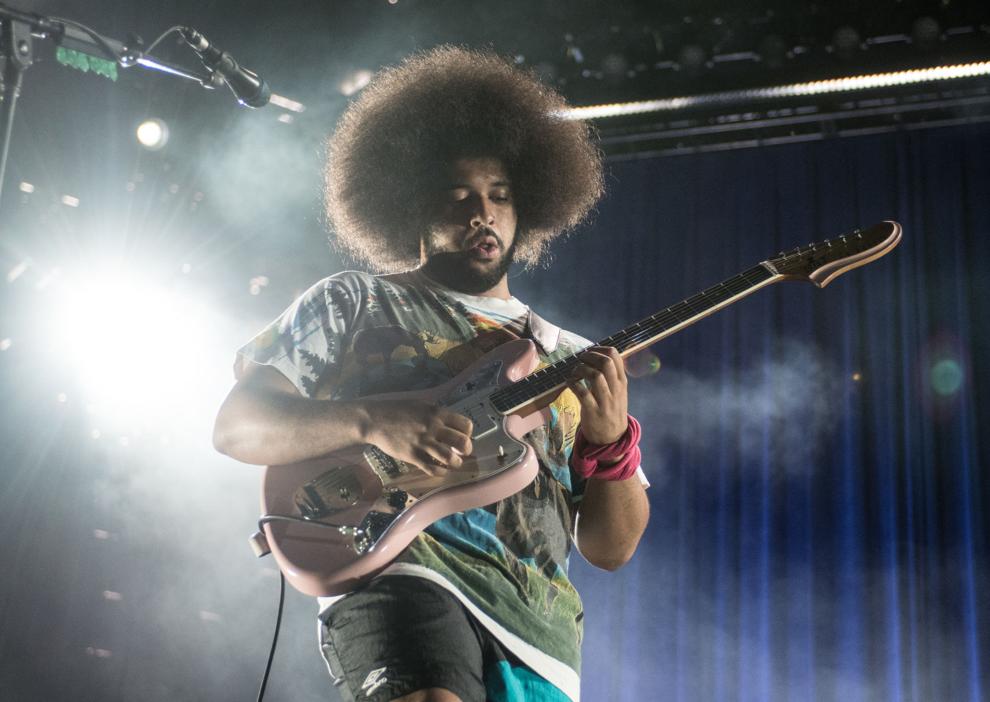 It wasn't just him though, Robert Jones, had to the most welcome addition to the band's touring lineup. He was fun and lively and man, can he ever play a guitar.
While the night turned into a longer, low key kind of jam session, the band actually started off with some of their older work. However, past the first few songs, it became—for a lack of better word—a trippy sound, with plenty of instrumental solos, one that might even have had fans of the Grateful Dead enjoying themselves.
Even still with the all the elongated songs, the band still went back and revisited some of their classics including "Diane Young" and "I Stand Corrected." During the encore, Koenig even asked audience members of which songs that they liked to hear. Of course somebody had to shout "Oxford Commas," which was almost seemingly met with a reluctant sigh from the band.  I guess at some point, you can only play a song so many times.
The band closed out its set with a throwback, playing "Walcott" off its self-titled debut album in 2008. Which fittingly proved that as time moves on, some things change, but at the same time, it's never a bad thing to go back and examine the past.