While the typical live concert experiences have been shut down in Music City since early March, HelloooTV is working to provide fans and artists with a live virtual experience by streaming free shows each Friday night at 9 p.m. Eastern Time.
HelloooTV was created by Erik Rogers alongside with Paris Visone. The duo have a combined 25 yards of experience in the live music industry. Rogers has served as an audio engineer, tour and production manager, while Visone is a professional photographer and videographer.
Once shows were shut down across the country, both Visone and Rogers started to try to develop ideas on how to bring concerts to fans in the COVID-19 world. The answer was to film concerts at a warehouse close to the Nashville airport and stream those edited shows on HelloooTV's social media platforms, which include Facebook, YouTube and Twitch.  
The first concert took place in June and has hosted several artists including: Karen Waldrup, Zach Myers & Zack Mack, Rick Monroe and Jared Weeks. Currently HelloooTV's calendar has the end of October booked featuring different artists. According to Rogers, he and Visone have enough to content to keep streaming for the remainder of the year.  
As noted, the concerts are pre-recorded. Once they are filmed, Rogers and Visone then work on editing and mixing the performances. The pair said they try to aim to record three shows per week, however that number can be amended.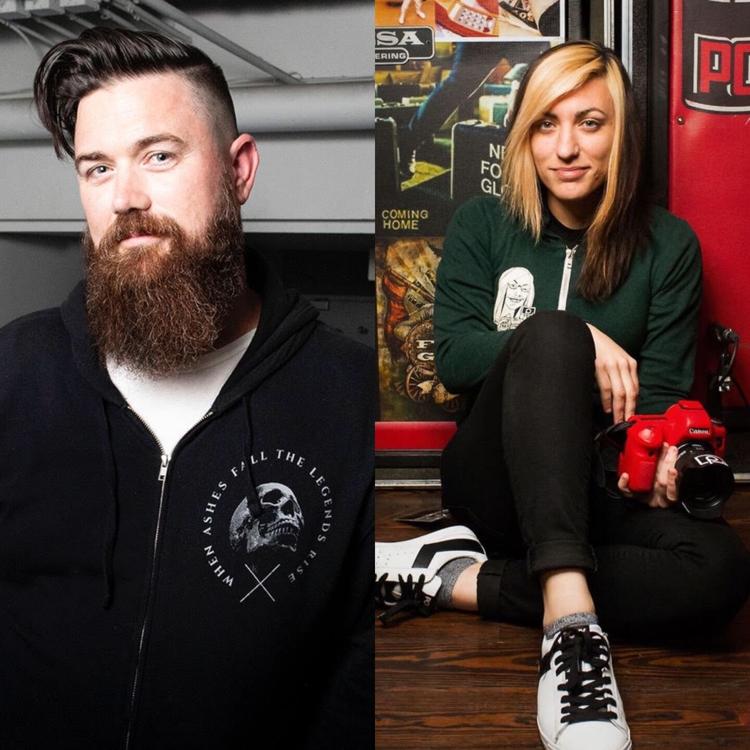 "We're very flexible, but we try to stick to about three a week because it takes us about a week from recording to being ready to go," Rogers said.
"I think it depends on the artist and how easy it is to get a good performance out of them," Visone added. "Some are more energetic than others and then I can make fast cuts, some are kind of slower. So it all depends. For editing, it takes me a while because I'm very meticulous as well."
When it comes to the shows themselves, fans are in for a treat, as they get a high-quality show, all from the comfort of their sofa. Both Visone and Rogers were able to reach out to friends and received donations, including professional lights, audio equipment and cameras that gives the viewers an optimal viewing experience.
"We couldn't do it without them [the donations]," Rogers said. "From audio to all the lighting and the cameras, they really helped out. Paris reached out to Canon… we couldn't have done any of this without the help."
"They're [Canon] always down to help me. I've been working with them for a while, so I just asked them," Visone said "They usually do just my personal stuff, but for this they gave us four cameras and all the technical help support we would ever need. So it was awesome working with them. They're great."
Both Rogers and Visone are happy to bring that experience to fans. However, they also noted that for them, they couldn't be more excited to be back in the live music scene in some capacity.
"It's hard to put it into words," Rogers said. "The first time you come back and we came back and we're doing a show and I had my hands on a console again, it just felt right. It was like, this is what we do anyway. And we had to create our old jobs in a whole new way. So to actually go out and to make music, to do a show again feels incredible."
During the livestreams, fans can interact with HelloooTV experience and leave comments. According to Visone, that's been one of her favorite parts of streaming.
"We comment during the live stream and we can interact with the fans," she said. "So that's also kind of rewarding. Although it's recorded separate, we still get that fan interaction that we've really loved being on tour."
HelloooTV plans to keep airing shows until live concerts are fully back in swing. Fans are asked to donate if they can, as proceeds will go toward MusiCares and The National Independent Venue Association.
For more information on HelloooTV, check out upcoming schedules etc., visit www.helloootv.com.