It's almost mind-boggling that Billie Eilish is only 17 years old.
After a slew of hits and EP releases, the pop-esque singer released her debut album "When We all Fall Asleep, Where Do We Go," earlier this year. The record was an instant hit with critics and fans, with Eilish's dark, haunting and at times playful lyrics combined with an engineered sound that sounds way beyond her years.
On Friday night in Nashville, she continued to display that maturity as she brought her "When We All Fall Asleep" tour to Music City, even when facing a literal thunderstorm. Just as the show was getting set to get underway, fans were evacuated out of Ascend Amphitheater as a storm, which reportedly had 80 miles an hour winds somewhere in Middle Tennessee, was scheduled to hit.
In the aftermath, the show continued on, as Eilish played a sold-out crowd who weathered the storm. Midway through the set, Eilish joked with her fans saying "We made it" surviving a possible tornado as the sirens echoed through downtown Music City.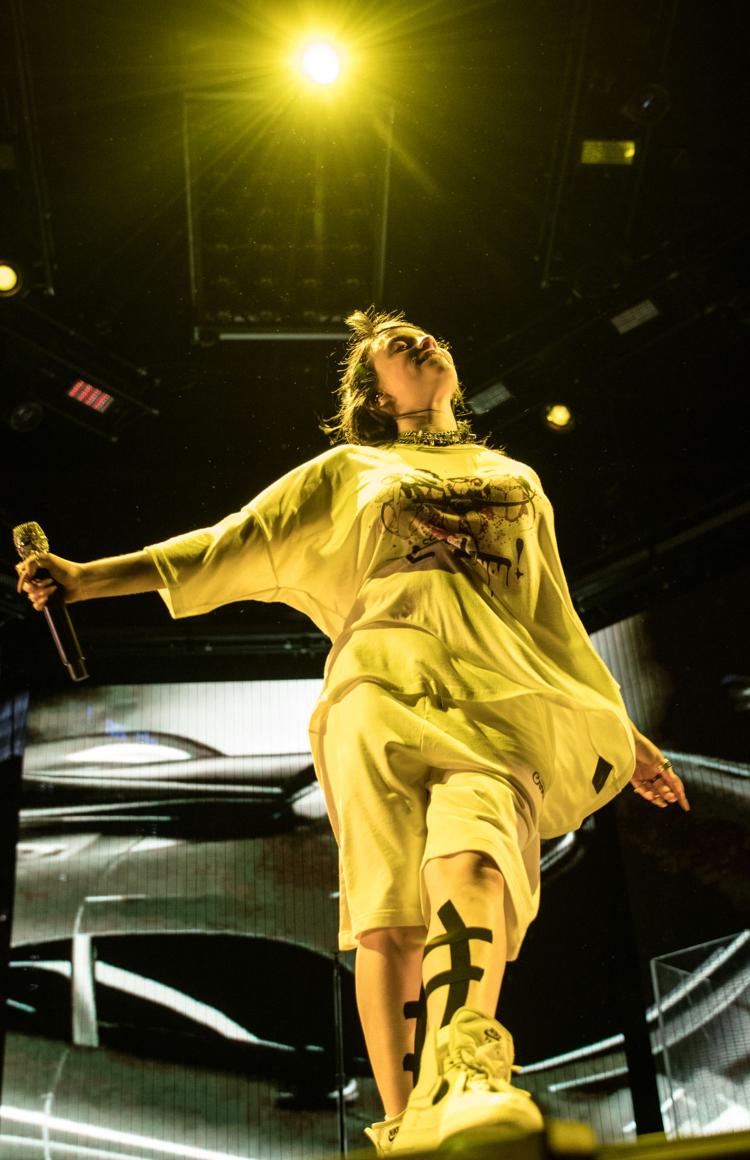 "Tonight has been incredible," Eilish told her fans. "I'm sorry about the first half. You guys are amazing that I had a time of my life up here. I really, really mean that… Thank you guys for waiting. That [expletive] was crazy."
While fans complained about the rain online, seemingly everybody was back in their seats, before Eilish was able to finally hopped on stage at 10 p.m. When Ascend Amphitheater announced that gates would be opening back up, fans immediately flocked to the gate's doors, rushing to reclaim their spots.
The wait may have also fueled the fans that much more. When the opening beats of Eilish's smash hit "Bad Guy" revered through the amphitheater, the song was instantly met with screams, as the crowd sang along with every word.
With time pressed, originally scheduled opener Denzel Curry was forced to give up his slot, as Eilish played her full set, which lasted nearly 80 minutes, for the Nashville crowd. At times the singer had fans dancing, with her catchy and fun beats, like in smash hit "You Should See Me In a Crown." But, it was the more vulnerable and quiet moments of the night that really resonated on Friday.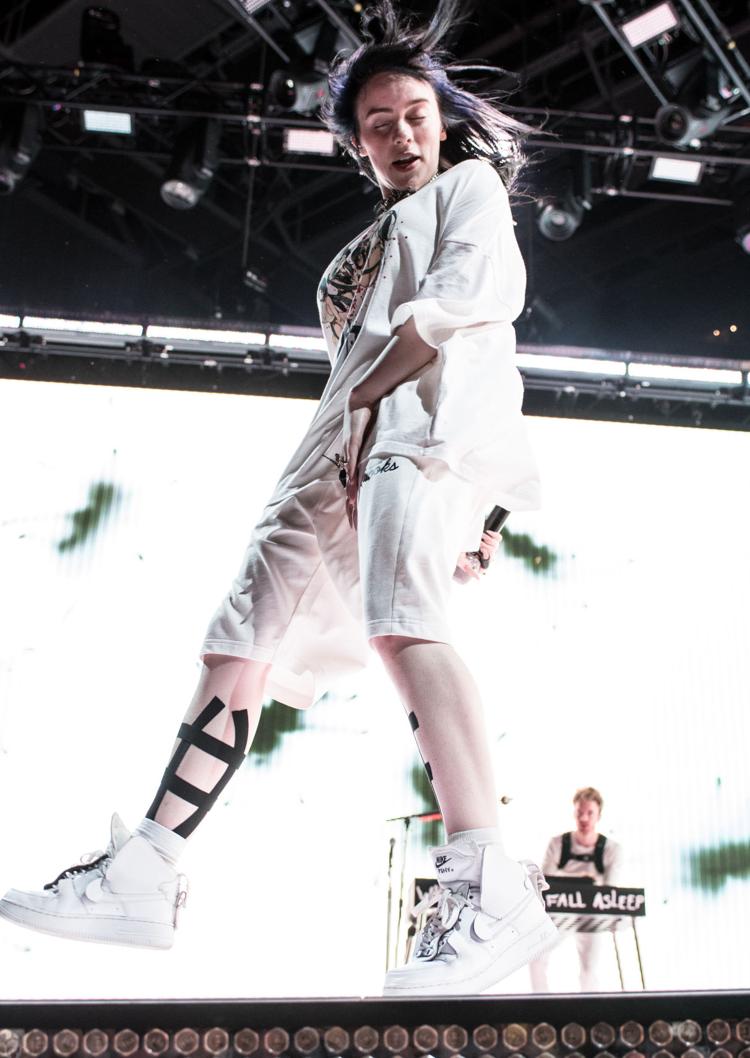 One of the more touching moments, came toward the end of her performance, when a bed appeared. She and her brother and producer, Finneas O'Connell, sat on the bed during an acoustic version of "I Love You."
"This is one of our favorites that we ever created," Eilish explained. "We wrote is just like this on my bed like at 2 in the morning or some [expletive] like this. So, we wanted to perform it the exact way that we wrote it, which is like this."
Before the song, Eilish asked fans to turn the flashlights on their phones, directing them at the singer. During the height of the track, the bed lifted and Eilish and O'Connell were floating, as the duo were singing, but also gazing at the stars shining back at them.
Eilish ended her night with two more songs, leading off with "When The Party's Over," a softer and much sadder, but powerful song. She then followed by closing the night with the aptly titled smash it "When We All Fall Asleep, Where Do We Go?"
During that final performance, that bed made a second appearance, as Eilish stood up on it this time, flying over the Nashville crowd as she waved goodbye to Music City.
As her fans picked up their belongings on the lawn, some even a little muddy, there was no sense of disappointment. In fact, despite being muddy and or wet, there were plenty of smiles as people headed to the exit, as they knew that the show had been worth the wait.