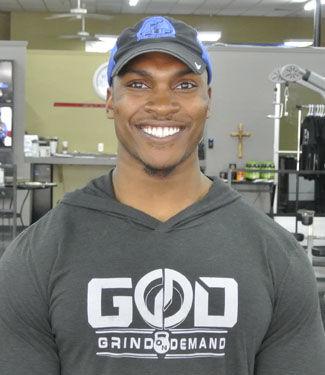 Hello! My name is Tre Stewart, and I'm an owner of Flex Up Fitness here in Tullahoma!
There's an old saying that goes, "Women lie, men lie, numbers don't lie." That same concept applies to your health and wellness!
When the doctor pulls your blood panels, 9/10 times the measures will be number based. So, why hide from the truth??
To be accurate in your health and wellness journey, you have to have a guide that's trackable! Don't think the scale is your only friend.. you've got options! Pant sizes, body measurements (neck, shoulder to shoulder, chest around, biceps, belly button, widest point of hips, thighs, calves), and/or body fat % are great ways to stay on course! Warning: Don't get obsessive with the measuring/tracking! Pick one day a week, at the same time frame, in the same place, to check the stats! Just remember: this game doesn't end with a bad inning or quarter. Don't panic if the stats read win, lose, or draw. Have the fortitude to stay in the game, and you'll always have another opportunity to win!