If you're interested in Native American history, taking a challenging trek or enjoying beautiful views, get your hiking shoes ready.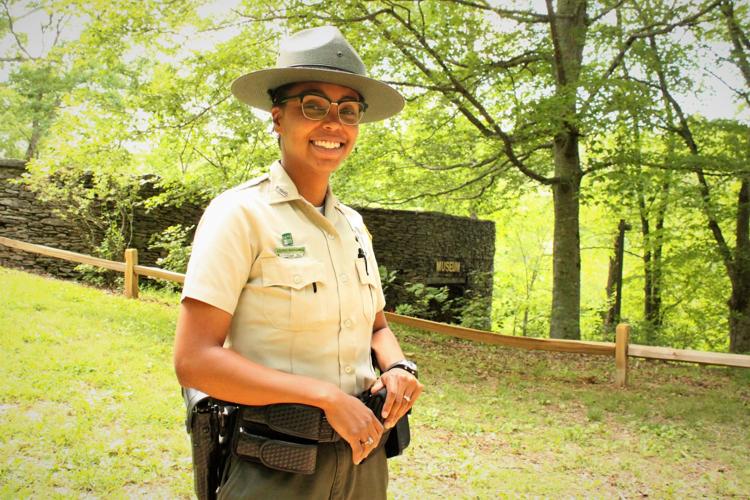 Old Stone Fort State Archaeological Park will host a National Trails Day event on June 1.
The guided hike will start at 10 a.m. and lasts about two hours, according to park ranger Leigh Gardner.
"This year, we will be hiking along the Enclosure Trail, a 1.25-mile easy-rated trail which encircles the Native American mounds which are found here at the park," Gardner said. "The trail loops through the woods and overlooks two rivers and three waterfalls. We will spend approximately two hours on the trail which loops back to the museum."
The two mounds stand at the original entrance of the fort. The structure was designed to face the exact spot on the horizon where the sun rises during the summer solstice.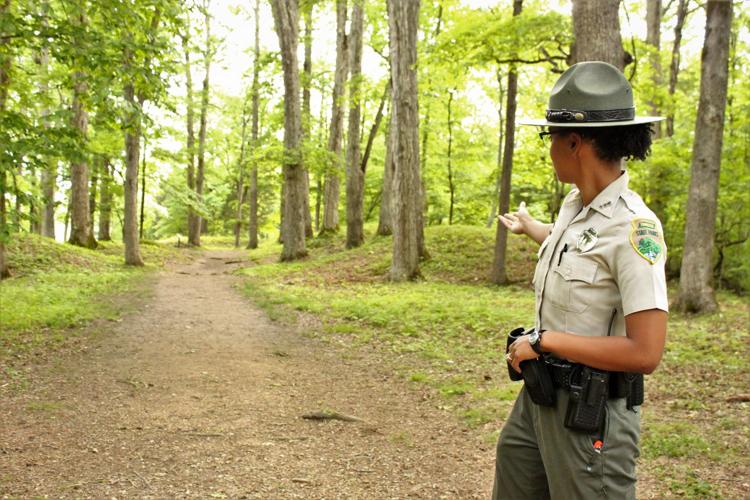 The Old Stone Fort was built 1,500-2,000 years ago by Native Americans, who were believed to have used the area for about 500 years before leaving it.
By the time European settlers arrived, it was unclear what the area's purpose was and that resulted in it being misnamed as a fort.
In 1966, the state of Tennessee purchased 400 acres as the core of what is now Old Stone Fort State Archaeological Park.
Connect with nature while learning
Gardner is encouraging folks to join the park rangers on June 1, enjoy nature and learn about the history of the fort.
"My favorite part of the event is being able to host a free, guided hike for every person who is willing to spend a little time in nature with us," Gardner said. "This is a really beautiful park and this hike in particular is suitable for most people. The trail is rated as easy and along the way people will be able to learn about the unique history of the park."
Hosting this guided event is important for several reasons, and one of the most important is allowing people an easy way to access nature, said Gardner.
"Tennessee is one of the few states without an entry fee for state parks," she said. "Hosting free events such as the annual National Trails Day hike allows us to reach the broadest range of individuals from all backgrounds who may have limited access to outdoor experiences."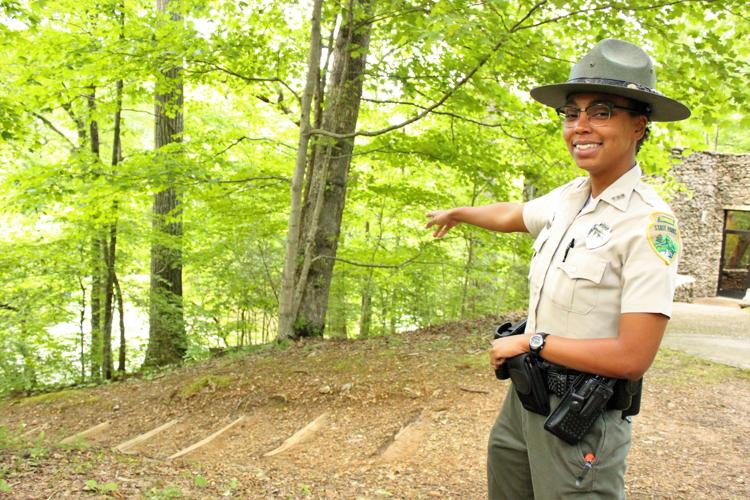 "It is important for all people to get outside, be active, and find their space in nature for both their physical as well as their mental health and wellbeing."
Gardner encouraged hikers at the event to ask questions.
"Those who participate in this event will hike through a prehistoric Native American site and gain invaluable knowledge from the park rangers pertaining to everything from Native American prehistory to local folklore to the park's nature and ecology," she said. "While the trails are open to the public year round, participating in a guided hike with a ranger allows you the opportunity to really gain in-depth insight as to what this area was used for historically and why we continue to protect and preserve this space.
Annual event
National Trails Day is an annual happening.
All 56 Tennessee state parks will be hosting free guided hikes on June 1.
This will be the third of the state parks' hikes this year, following First Day Hikes in January and Spring Hikes in March.
Thus far, 4,787 park visitors have participated in the hikes statewide, according to the Tennessee Department of Environment and Conservation.
The American Hiking Society designates the first Saturday in June as National Trails Day as a day of public events aimed at advocacy and trail service.
Last year, 108,947 people participated in 1,203 events across 50 states.
Tennessee State Parks are offering a variety of ranger led hikes, night hikes, history hikes, nature hikes or trail clean-up hikes.
Upcoming events at Old Stone Fort
The park will host a Summer Solstice Sunrise event on June 21.
Tennessee Promise Volunteer Day is set for June 22.
Junior Ranger Camp is June 24-28.
For more information about events held at the park, visit tnstateparks.com/parks/old-stone-fort.
Elena Cawley may be reached via email at ecawley@tullahomanews.com.