Goo Goo Dolls slide into Ryman for 20th anniversary set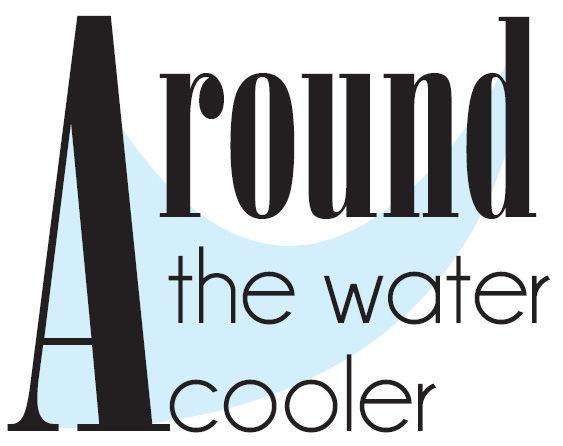 The room is covered in ugly, flowery wallpaper. The window in the back has dark curtains with a matching valance. A brunette lies sideways across a bed covered with a white and yellow striped comforter. Her green dress has butterflies on it, and she's wearing pink socks that are marred with dirt from whatever floor she's been walking over.
Does this image seem familiar? If you like the Goo Goo Dolls, it should – it's the cover of "Dizzy Up The Girl", the band's sixth and most popular album to date.
I'll be honest – I was only 6 when this album came out, but I discovered a love for the group when I got to high school, and I played "Iris," "Broadway," and "Slide" so much my parents must have hated me.
But I got a chance to finally see the band live earlier this month when I visited Ryman Auditorium – my first time there! – to attend their Nashville date on the Dizzy Up The Girl 20th Anniversary Tour (Thanks, Zach Birdsong).
The Buffalo, New York-based band is currently playing the album that skyrocketed them into rock stardom in its entirety as a way to celebrate it and to thank everyone who has enjoyed the album for the past 20 years.
Though the band has lost half its original members, lead singer John Rzeznick and bassist Robby Takac are still partying and having fun like it's 1998 when they're on stage.
Rzeznick is still sporting a haircut that was popular in the '90s – rugged and almost scraggly, highlighted in just the right spots – and still making it look as good at 52 and he did at 32.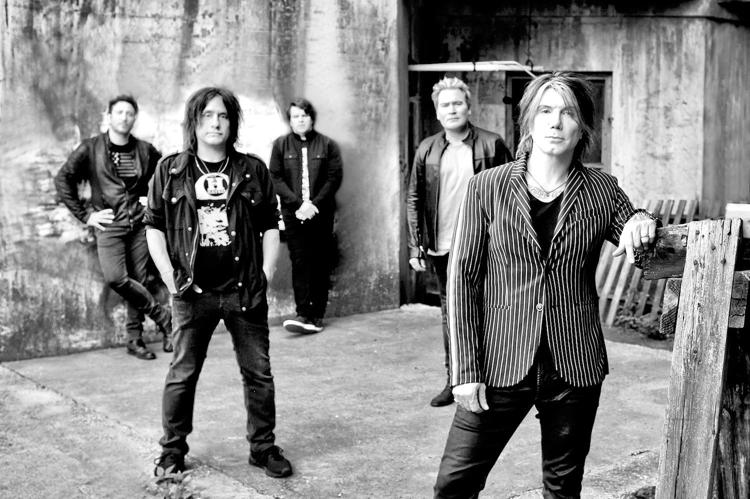 Takac is still forgoing shoes on stage – a long-running tradition for the bassist – while rocking out on a guitar that is covered in stickers, almost like it's lived a life separately from its owner.
The concert was set up in two separate portions: for the first 45 minutes or so, "Dizzy Up The Girl" was played from front to back – a live rendering of what you would do when you bought a new CD back in 1998 in order to discover your favorite songs.
After a brief intermission, Rzeznick came back by himself to do a couple songs acoustically, including some older cuts and more recent hits like "Better Days" from their 2006 album "Let Love In."
I'm going to be honest again – this portion of the concert was a little weird – it involved Rzeznick playing with a video-recorded version of himself on a screen, which I found odd. Zach, who I bought with me, thought it was "cheating," which I only somewhat agree with, as Rzeznick was actually playing and singing for two of the three songs that were performed in this portion. On the third song, though, I had to agree with him, because there was one point where just the screen-John was performing.
After the weird digital performances thankfully concluded, the band came back out and performed a mix of old and newer songs, including the song that actually put the band on the map in '95 – "Name."
There was plenty of sing-along action happening in the audience, too, which is always one of my favorite parts of concerts – yes, we're all there to hear the band perform that song we love, but we are also participating, like we're all in the band.
I had honestly forgotten just how many songs by the band I knew, which is telling of the long career these guys have had. As of 2016 they have 11 total albums – they're just two albums away from tying with The Beatles – and it doesn't sound like they're going to stop any time soon.
"I'm very proud to have written this thing that has stood the test of time," Rzeznick said before the band kicked off the full-album portion of the show, "but on the other hand it means we're [expletive] old."
That's OK, John. We're all getting old with you, but we still love you just the same.
Erin McCullough may be reached at emccullough@tullahomanews.com.