Those looking for a chance to be in the spotlight can audition to partake in the 43rd annual "Peggy Burton's South Jackson Goes Country" this weekend from June 5 through 6.
"Peggy Burton's South Jackson Goes Country" is set to take place on August 12 through 14.
According to South Jackson officials, auditions will take place on Sunday, June 5, from 2 to 4 p.m. in the office annex at South Jackson and Monday, June 6, from 6 to 8 p.m. in London Hall at South Jackson.  
Those wanting to sign-up can either visit southjackson.org or by clicking here. Once those wanting to audition sign up for a time, they must complete a pre-audition form, which can be found at South Jackson Civic Center's website under the "Audition" tab.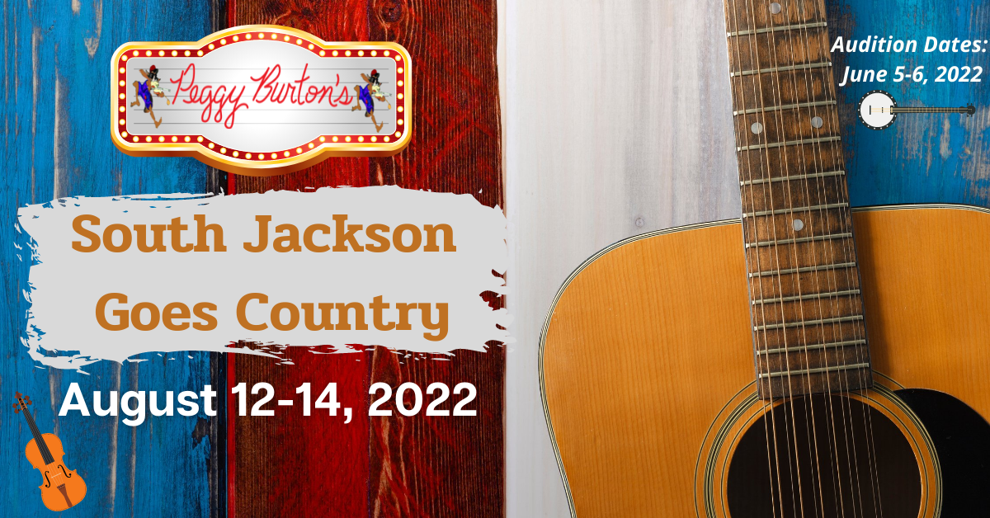 The sections of the show that are up for cast include: the warmup show, acts one and two of the main show, the commercials, songwriters' segment and opry segment.
South Jackson officials say when coming to auditions, they are expected to either bring in a headshot or be prepared to have a headshot taken. Those auditioning are asked to prepare to perform one or two country songs they would like to perform on the show, with one of the songs being up tempo. Those looking to be a dancer, singer or comedian are asked to be prepared either to perform one or two routines to a country song, songs or a one minute skit to show the type of acting routine respectively. The auditions will be acoustic, no microphones, and if anyone is planning on playing an instrument, they must bring it to the audition. Those singing will have a CD player and a speaker provided to play the track.