Tullahoma residents seeking help with trauma can now attend free yoga classes, all thanks to a new foundation.
This past week marked a new beginning for local resident Lee Deckelman as he held his first yoga class for Be Yoga Strong (BYS) with 20 students in his class. Deckelman is the founder and CEO of BYS. He wants to make his hometown a kind, safe place for all after experiencing trauma and healing himself.
Deckelman grew up in Tullahoma and graduated from Tullahoma High School in 1984 and joined the military a year later after dropping out of Motlow State Community College. Deckelman served as an airborne ranger and was in Operation Desert Storm before becoming a green beret. By 2000, he was medically retired from active duty, five years short of his full retirement.
Deckelman had a paramedic's certificate from his time as Special Forces medic and landed a job in Rutherford County as he began assimilating back into the civilian world with a wife and kids.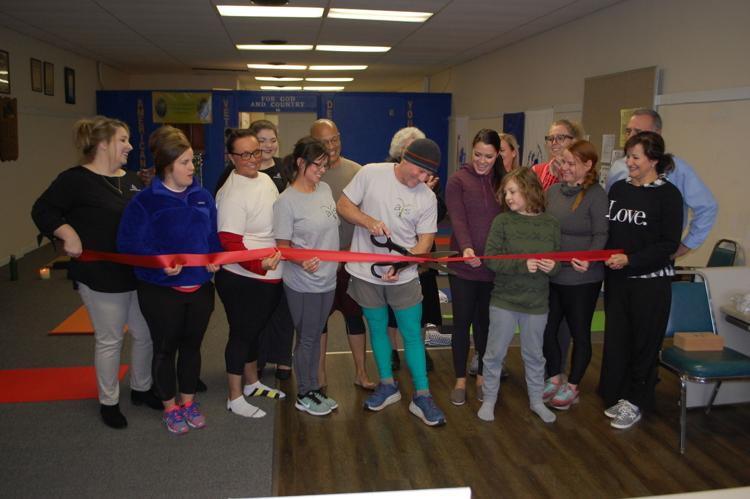 Then 9/11 created what he considers one of the first forks in the road in life.
"That opened up a whole new world to a lot of people and options, even though it was a response to a real negative experience, it created a lot of options for people with strong special ops, military backgrounds," said Deckelman.
He spent a couple years as a federal air marshal before working as a security contractor in 2003 as an original member of Triple Canopy, a private security company, on and off for nine years during his time between Iraq and Afghanistan. Tired of the grind and being away, he changed paths from protecting ambassadors overseas and in warzones to protecting celebrities and VIPs like Facebook founder Mark Zuckerberg. 
During his time as security personnel is where Deckelman would find himself at another fork in the road that would lead him closer to creating BYS.
In 2013-2014, he worked at Facebook as security and was in Cincinnati when Sheryl Sandberg gave a speech for her Lean In Foundation and he was moved by her speech.
"I was just inspired. I was working around a bunch of billionaires and they make everything look easy.  So, when I left Facebook, I'm like 'I gonna do a foundation. I want to do great things like her,' and that's really cool.  That's gotta feel great to be able to do that," said Deckelman.
After leaving Facebook in 2014, he took what savings he had to create Echelon Grey, with the purpose of helping fellow veterans battling depression and better themselves like himself.
Deckelman soon learned it's not so easy to create a foundation when one is not a billionaire. 
"It seemed like a win-win situation but what happened there was that I learned a lot of ways on how not to start a foundation and I failed miserably at every turn," said Deckelman.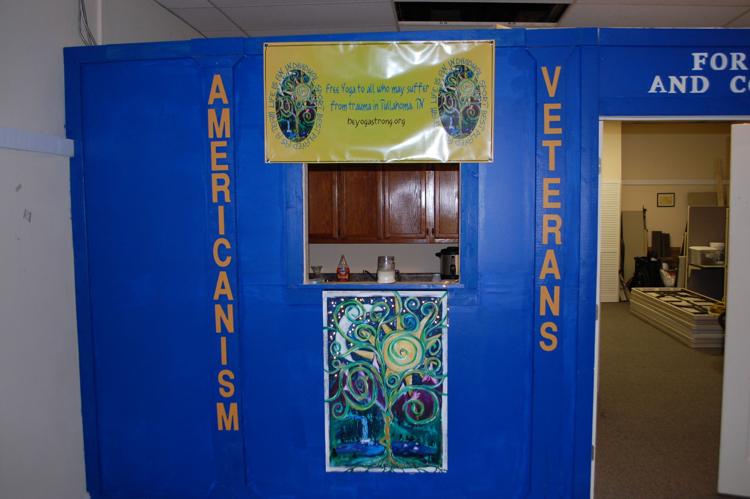 In a last ditch effort to save Echelon Grey, he walked the entire Appalachian Trail to try to raise awareness to the foundation but it wasn't enough to help his foundation. However, during his eight week hike thru the trail, he experienced enlightenment.
"I would get up and start walking in the morning after I broke camp on the trail. I was trying to day dream, just wonder, cause you're on the trail 12 hours a day by yourself, and my mind wouldn't let me do it," said Deckelman, "I thought about everything so much that I walked it out of my system. That feeling, that nirvana, when you get off the trail everything speeds back up so something magical did happen, slowing everything down like that."
Deckelman wouldn't experience that feeling again until about two years ago when he was taking a hot yoga class and figured out yoga was the key to help him.
"I was struggling myself with depression and anger issues and I didn't want to be that person.  Whether it was childhood, war or whatever. Either way, I just wanted to feel better and yoga allowed me to start doing that. I just kept practicing and kept practicing and fell in love with it," said Deckelman. "Eventually I got to point where I was just not an angry person anymore. Being kind, being grateful, and being humble and all of those things those were my first choices.  Through my yoga practice, I started to default to kinder choices."
Deckelman said one thing he learned from Echelon Grey was if he didn't have enough money or have support who has money then he needs to be the foundation. So, he took a pause on foundation work for two to three years to figure out how to be that foundation. 
During this period he read "The Body Keeps the Score" by Bessel van der Kolk and figured out if he became an instructor, he could have a foundation that helps people, like himself, with trauma.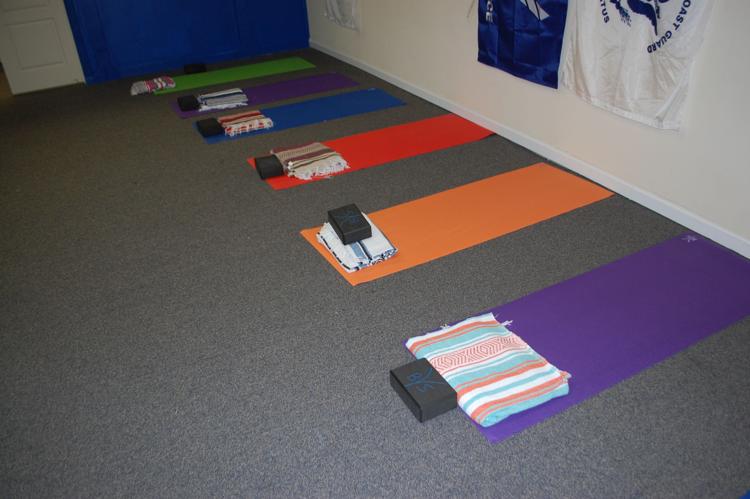 "I learned it wasn't depression, it was complex trauma that could be the result," said Deckelman.  He decided to take the childhood trauma test and the results shocked him.
"I scored an eight, which is horrible. That's way high. It's a miracle I'm not in prison if you look at it from that perspective," said Deckelman.
Deckelman said he always thought he just had a rough childhood like anyone else but realized after taking the test, his childhood was more traumatic than he even knew.
"The first years of my life was in a ward state for foster care. At nine, my dad died and that's when the real trauma started with my mother. It was a bad situation but Tullahoma took me in like a stray dog," said Deckelman.
After getting his certificate to be a yoga instructor, he sought out facilities to hold his classes. He met with Commander Robert Alan Harris and members of American Legion about his classes and his cause to help others.
Harris said he understood Deckelman and told him if he needs space to let him know. After several months of trying to find his own place, Deckelman called Harris and asked if the offer for using the post as a facility was still open and Harris said it was. Harris said he sees the post as a starting point for BYS and hopes they succeed to needing a new space for their own. 
As part of the agreement in using post, Deckelman is to continue to have yoga classes for veterans at American Legion whenever BYS finds another facility as a yoga studio.
Deckelman said one of his goals for BYS is not only providing free yoga to Tullahoma but to have anyone that comes to his classes feel better about themselves when they leave the class and continue to thrive or survive.
"My thing is if people are not okay where they are life right now and they start coming in, they will be. People have to want to get better. I'm not a doctor. I'm not the one stop shop. This is just hopefully a piece of the pie of making Tullahoma this friendlier, progressive, kinder or more mindful community," said Deckelman.
Deckelman hopes BYS catches on as he believes yoga is a tool that should be in everyone's toolbox.
"I hope Tullahoma embraces this. I hope this donation-based foundation works because I think yoga is a mental health superpower. I think it's a great thing that should be available even if they can't afford it," said Deckelman.
BYS is a hands off and non-religious based yoga.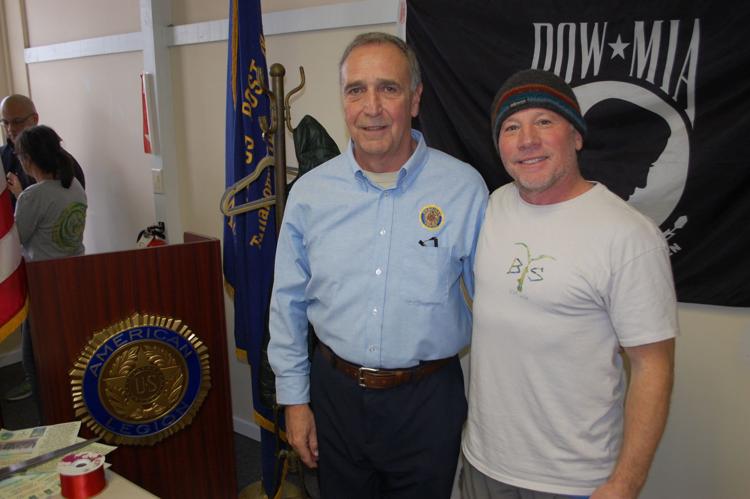 Classes will be held at American Legion Post 43 on 109 NW Atlantic Street Monday through Friday with morning classes at 9 a.m. and evening classes at 6 p.m. The only exception will be when American Legion meets for meetings where there won't be evening classes.
Anyone interested in BYS can go to their website at beyogastrong.org or follow their Facebook page at Be Yoga Strong Tullahoma.