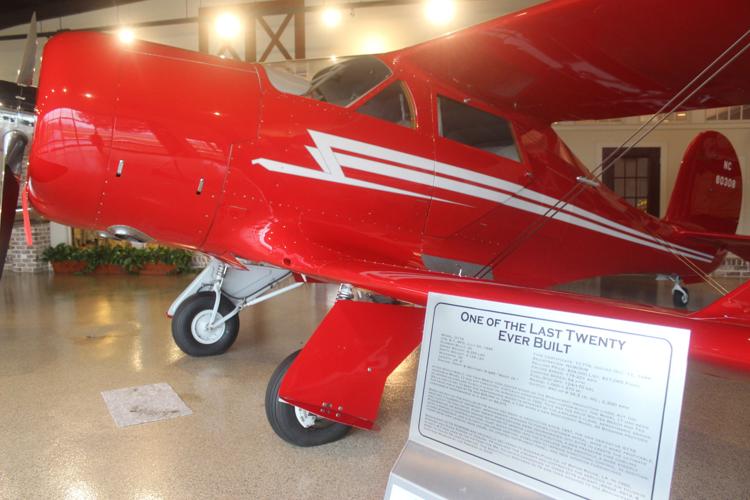 Beechcraft Heritage Museum houses a great deal of Tullahoma's history within its walls.
Tullahoma native Charles Parish, Jr. has been around aviation his whole life. His mother Charlotte is from the area and his father Charles Parish, Sr. moved here when he was six years old.
 "When my dad first moved to Tullahoma, the land out here was a B-24 base. He loved watching the airplanes fly in and took an interest in aviation very quickly as a child. I am a second-generation pilot enthusiast," Parish said. "My family had a business here called Worth Inc. They were in the baseball and softball business," Parish said. "They ran a tannery on Lincoln Street. That was our first business and how my family got established in this community. My great-grandfather, G.S. Lannom, started the business in 1912. My grandfather ran it in the 50s and also had a big farm out in Normandy called Parish Patch. He was passionate about farming cows. My dad was instead very passionate about aviation. When he attended Vanderbilt University, he pursued his pilot's certificate. He married my mother around that time and she also ended up getting her certificate as well."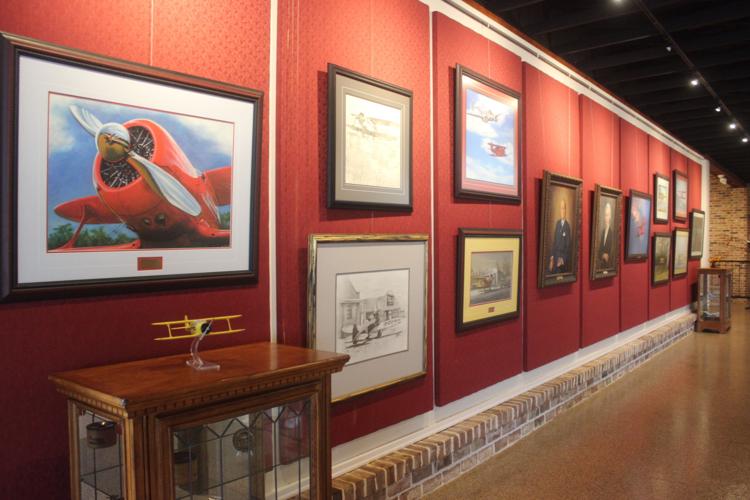 "Having a successful business allowed my dad to have some resources to get involved in aviation. When he was not working at Worth, Inc., he was spending time with aviation with my mother," he said.
Charlotte and her family owned property very close to the airport and today the Parish family has around 400 acres of land with the museum sitting in the center.
"Our property surrounds the city-owned property that is the airport," Parish said.
Parish, Jr.'s parents became more and more involved in the aviation community. Parish, Sr. became particularly interesting in classic aircrafts from the 30s and 40s. He would go to fly-ins in Iowa with The Antique Aircraft Association back in the late 60s and fell in love with a plane called the Beechcraft Staggerwing, a luxury aircraft with a covered cabin that catapulted Beechcraft's company. Parish, Sr. ended up purchasing one of the 785 ever built.
"Our family had a Staggerwing convention in the early 70s, inviting people from all over the country to fly their Staggerwings here," Parish, Jr. said. "That is how our annual Beech Party got started."
"After that event, my father and a lot of supporters decided to open up a museum that they called The Staggerwing Museum. My parents donated the property that they owned surrounding the airport to the museum," he said. "They were really into architecture and found two German cabins and a barn that homesteaders back in the 1800s built not too far from Raus. They moved one cabin and the barn to Tullahoma for our family to live in. The other cabin was put on the museum land and they actually used it as their first structure in 1973."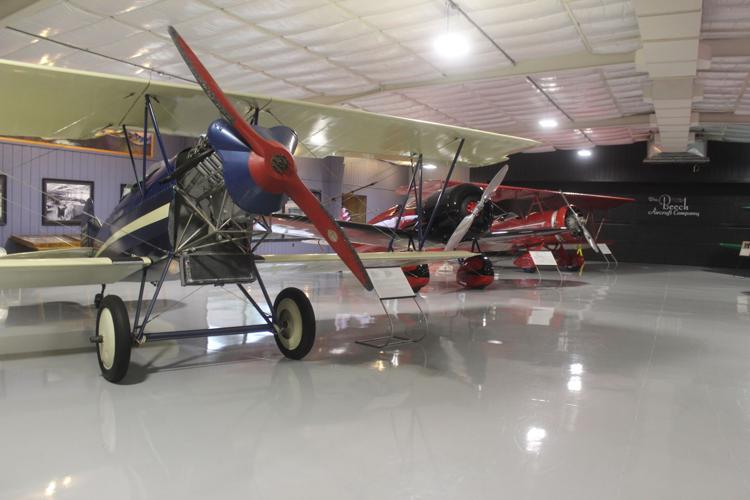 That cabin is now a library dedicated to Louise Thaden at the museum telling her story of being a female pilot who won an endurance race in a Staggerwing back in 1930.
"A lot of people refer to this as my museum or that my family owns the museum, but it is a nonprofit owned by members who have donated to keep it open," he said. "We have a board of 30 directors from all over the world, but mostly America. I was elected president of the Beechcraft Heritage Museum in June 2019 by the board, following in my father's footsteps."
Walter and Olive Ann Beech started the Beechcraft Company that is still in production today.
"My father was a visionary and over the past few years, he and many other visionaries that helped establish this museum made it into what it is today," Parish, Jr. said. "Those men ended up going to Mrs. Beech who was running Beechcraft after her husband passed away. They told her they were in the process of starting the museum and at first, she was not interested in being involved with the nonprofit, thinking they did not have the resources or the passion to keep the place running. Two years later, in 1975, we built our first hanger and put some of the antique planes in it. Beech came to the convention and witnessed the museum for herself and she realized that the people involved with the museum really knew what they were doing."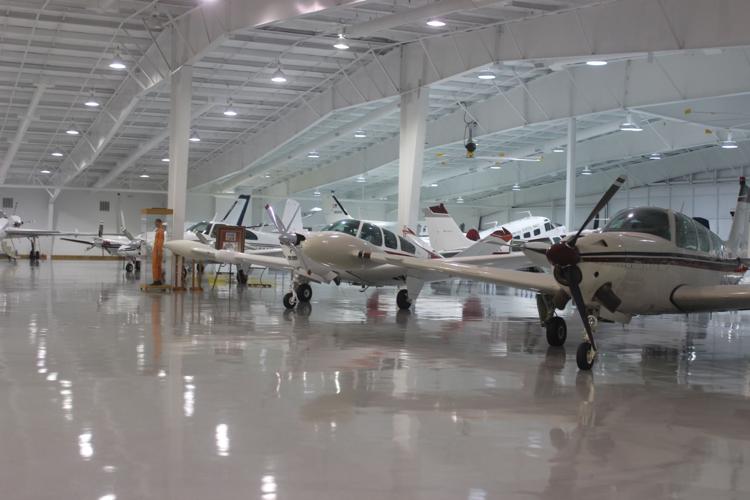 The members of the museum never asked Mrs. Beech or Beechcraft for money, but overtime Beechcraft began sending the museum records, invoices of Staggerwings sold throughout the years and more interesting historical documentation that Mrs. Beech knew would be preserved at the museum.
"This place was built on private funds and donations," Parish, Jr. said. "We have not applied for any local, state or federal funds or grants. It has all been provided by private individuals that want to give to the cause. That is how we have grown this place. It is very important to us."
Today, the museum is a 78,000 square feet building with 38 aircraft and a lot of history. The Beech Center is the welcome center where guests will be greeted and can purchase tickets to tour the museum. In this building are a few planes, the main office, a gift shop, snack bar, the Olive Ann Beech Gallery and Chapel, and access to the first hangar built on the property, the Walter Beech Hangar as well as the Alton E. "Chuck" Cianchette Hangar. The Louise Thaden Library and the Founder's Room are located inside the original log cabin. There is also a separate hangar down the hill from Beech Center called the Bost Hangar. There are many exhibits throughout all of the buildings and rooms.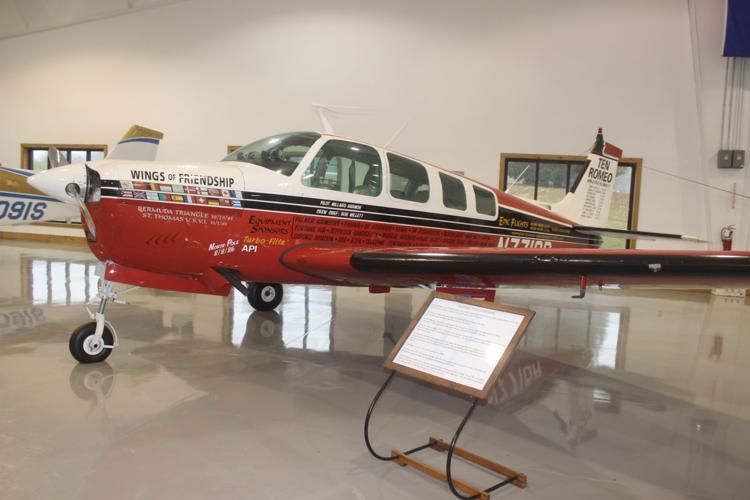 The museum has three full-time employees including Parish, Jr., Executive Vice President Jodie Curtis and Resident Director Sherry Roepke. The museum has a volunteer staff of 10 to 15 people that help with tours, maintenance issues and especially the annual Beech Party which can bring in even more volunteers.
"Education is very important when you talk about a museum. It is not just a place where you walk in and see a building and a few airplanes. Preserving the history, educating youth and young adults on where things came from and how they got where they are and preserving all of that is very important to the museum," Parish, Jr. said. "I am thankful that the community supports us as well as the great relationships that we have with the aviation community."
"We would like to be one of the top aviation destinations in the U.S.," Parish, Jr. said. "We are a very unique type of museum that promotes the Beechcraft name and we are planning a lot of things to grow our campus. We want more people to fly in and camp out on our land."
"We want this to be a place that the community can feel is theirs," he said. "We want them to be able to come out and watch the sunset and enjoy it. It's our job to convey that."
The museum is open Tuesday – Saturday from 9 a.m. to 4:30 p.m. Guided tours are available by appointment. Self-guided tours are always available. Admission is $10 for adults, $7 for ages 12-17 and 65-older. Ages 11 and under are free. Military discounts are available. The hours and availability of tours may still be impacted by the pandemic so those wishing to see the museum should call ahead.