Editor's note: Talking Tullahoma is a new column in which members of the community share their ideas for how to make life in and around Tullahoma a little more fun and enriching. To submit a column for consideration, send an email to Andrea Agardy, editor, at aagardy@tullahomanews.com.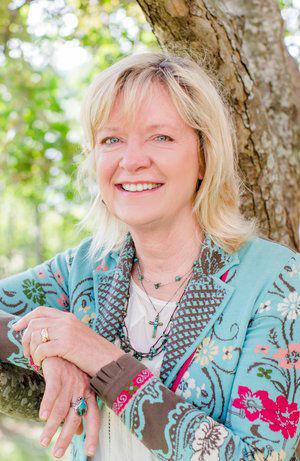 I am going to share a secret with you … and it makes me a little nervous. I'll tell you why in a minute.
We have created a monster. It's a good monster because it literally takes women who have hit rock bottom, allows them to heal and become stronger, reunites them with the children they lost, and sends them out the door a year or two later with tools to live much richer lives than they ever imagined. So that's a good thing, right?
Here's the problem. Word has gotten out all over the place that Blue Monarch is where you go to accomplish all that. People have heard that our program is where miracles happen – and that is true! Therefore, we have lots and lots of women trying to get into our program. We receive applications every single day, and we get calls all day long from women who are desperate for our help.
So this is our secret. Right now we have 168 applications and by the end of the day we will have even more. But we can serve 16 families. That's only 10 percent. Ten percent. Now, it's possible we are not a great fit for every single applicant, and there are always the ones who will change their minds. But no matter what that final number is, we are still way off.
Despite the fact we are accustomed to getting the desperate, tearful calls every day, I took one the other day that has stayed with me. I'm not sure why, because it was no different from all the others. Maybe hers was just the drop that made my bucket overflow.  "Please help me. I'm in recovery, I have two children ... and I'm homeless." And then these words barely come out through her tears. "I'm scared. I don't know what to do. I need your help."
Earlier that same day, I got a call from a wonderful man who does jail ministry in our local jail. He wanted to put in a good word for a woman who is there now and has applied to our program. He cried as he told me how he watched her kneel on the floor and weep as she cried out to God that He would allow her to come to Blue Monarch. I hated to break the news to him. We have more than 160 applications ahead of hers.
His description of this woman struck me because it was exactly what I had done, myself, the night before. I was also on my knees crying – literally begging God for the resources to serve more families. This woman and I were basically praying for the same thing. I was grieving over the number of women we were turning away, and it hurt to think of how many children were also affected by that.
We put a lot of time and energy, as all nonprofits do, into finding new and different ways to tell our compelling story for support. But never have I felt the need was as great as it is today. And quite frankly, there's no time to be creative. It's the perfect storm. The opioid crisis, sex trafficking and an overwhelming breakdown of the family have greatly increased the need. We feel the intensity of this war and it is rising.
However, our program has developed into a beautiful solution where women can find total freedom and not just sobriety. Their children can heal from emotional trauma and enjoy just being a kid for the first time. Destructive cycles in the family tree can take a whole new direction. But the need is growing much faster than we can keep up. This means we desperately need to expand!
One way we can do that is to find more people like you. So if you think you know others who might share your passion for Blue Monarch, please let them know about the work we do. We need their help, too.
So why is this such a big secret? It's because I don't want the women who call us to get discouraged when they hear how many are ahead of them. Even though we may not be able to take them right away, we are still able to speak with them on the phone, listen to their stories, and make some suggestions for other resources in the meantime. And most of all, we can pray for them, so we don't want them to stop calling.
Wouldn't it be so much better, though, if we could just say, "When can you move in?" Now, those are the tears we love to hear. I just wish we could hear that more often. Maybe with your help, we can.
Susan Binkley is the founder and president of Blue Monarch, a residential recovery program that seeks to help mothers who are struggling with addiction break adverse cycles, find healing and restore their lives. Find out more at bluemonarch.org.