For the month of February, the Tullahoma Art Center's (TAC) main gallery artist resident comes from a family line of artists.
Leah Boorse is a third generation artist currently living in Shelbyville after moving from Hawaii four years ago. Her grandfather was the first artist in the family, painting portraits, but he never pursued art as a career as it was more a hobby for him. Yet, according to Boorse, he did make money from time to time.
"My grandmother said he painted a portrait for his girlfriend at the time and her father bought it for $500, which back then was a lot of money, so it was a pretty good payment," said Boorse.
Despite coming from a family line of artists, only Boorse and her mother are pursuing art full time.
Boorse said she knew she always wanted to be an artist since childhood. "I knew from the time I was a kid that there was nothing else I wanted to be other than be an artist. I couldn't picture anything else."
Like her grandfather, Boorse mainly paints portraits, with a focus on women, as she loves to convey feelings, emotions and thoughts in her work. She also paints womanly figures to embrace female empowerment. Boorse said she at first focused on women's faces before painting bodies without clothes due to concerns from potential businesses and patrons but then decided to push it further. 
"I got to the point where I was like 'I don't care, I want to do that.'  It's kind of changed up because I finally said I don't care if they (the art) have shirts, I'm going to paint and if they don't like it then they don't have to look at it," said Boorse.
Boorse has worked as an artist for most of her life but only has been a full-time artist for about a year and a half. Despite some nervousness in the beginning, she's been successful.
"The first three months after I quit my other job, I had a few moments where I was like 'wow, am I doing this?' but it's worked out and it's been amazing," said Boorse.
Besides commissions, Boorse has been traveling with her art and is painting murals in several locations. She has artwork in a variety of places and collections including the Kona Wine Market in Kailua-Kona, Hawaii, Dallas, Texas, Nashville, Smyrna and in the Beechcraft Heritage Museum in Tullahoma.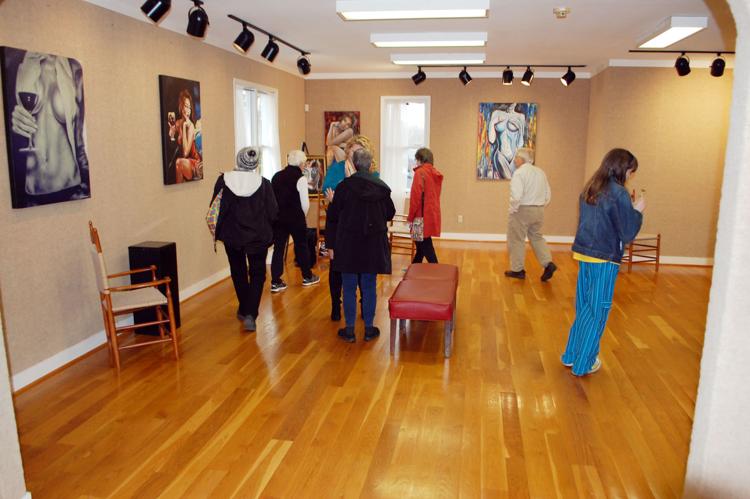 Boorse said her painting in Beechcraft is a Travel Air Mystery Ship plane which was the fastest plane at the time. There are only three in existence today with one of them runs in Tullahoma. Boorse said she painted the mural in 2010. She is excited to be able to do other kinds of art projects besides commissions.
"I think it's every artist's goal to actually to do what they want to do and not do commissions all the time to live," said Boorse.
For her gallery opening, Boorse held a painting demonstration where she was working on her newest portrait. The painting was based on a dream she had. She says she's able to recall her dreams vividly, and is influenced by her heritage. 
"I paint things just out of my head from memory and dreams. I'll either have dreams or visions about different things and then I paint them," said Boorse.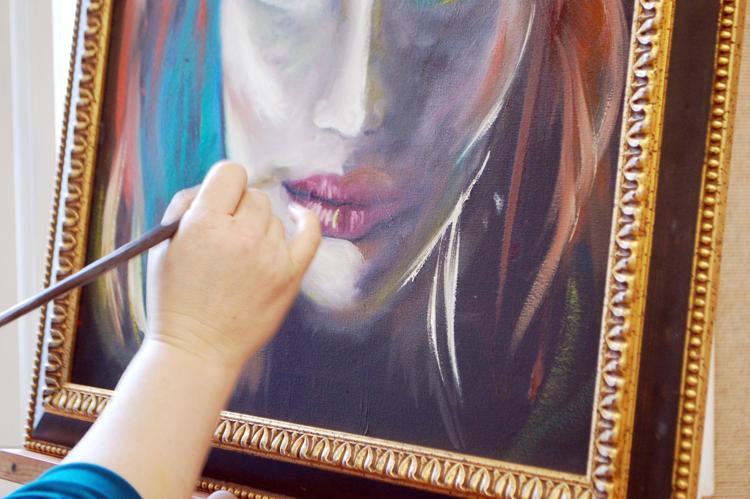 Boorse said her 10-year-old daughter is picking up art as well. "She's incredible. She's just like me and she's done live paintings with me before in Murfreesboro for art crawls. It's in her blood," said Boorse.
One of Boorse's other projects is Positivity Portraits, where she takes someone's portrait that can be sent to her and she adds positive words to it, whether she chooses them or the customers choose. The portraits have been getting a good response from customers.
"I just love them because I'm a firm believer in words that you speak are huge and having positive things around really helps. I really think they can help people adjust. I've had so many people come and say they love them and they wake up every day and it makes them feel better. They are very special to me," said Boorse.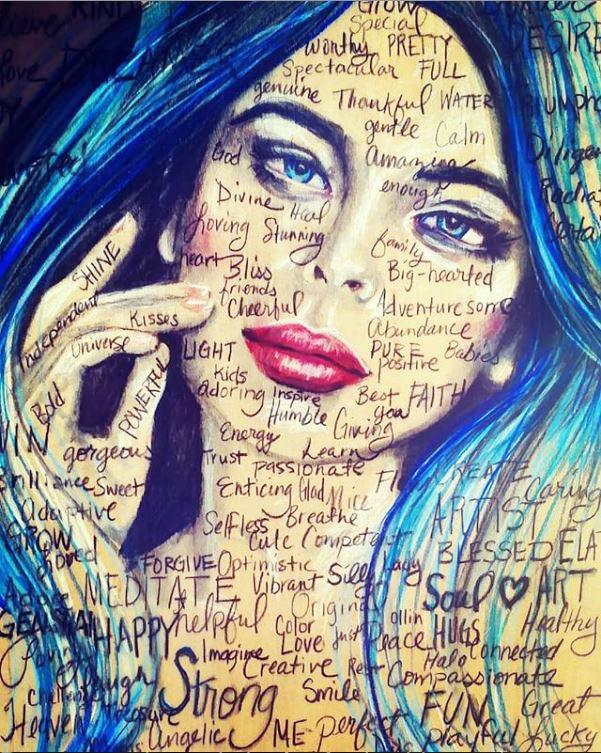 Boorse's gallery is in Exhibit Hall D at TAC for the rest of February.  Admission is $5 for anyone not a member of TAC's membership program while members get in free.