A local Tullahoma church that started in 2017 has grown nearly over 200% in 2020.
After moving from Pittsburgh to Tullahoma in 2012 and working with his father's church at First Baptist, the Rev. Christian Watts felt it was time to leave and plant a new church in Tullahoma. In October 2017, Watts, with his wife Kelleye, opened Life Change Church Tullahoma (LCCT) to a small group in a room at the Holiday Inn Express on North Jackson Street. It wasn't too long before the Watts received a call from Daryl Welch of Harton Realty Company about some office space on Wilson Avenue, owned by Dan and Fran Marcum.
In what has since become the kid's area for LCCT, the small room was able to hold a congregation of 70 to 80 people with only a small guitar amp and a microphone from his son's room for Watts to do his service with breakfast provided. It wasn't long before Watts began praying to find a larger space for worship for his growing membership.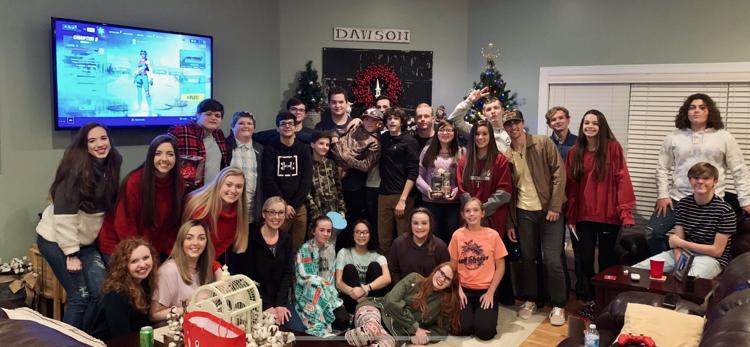 "We just walked on faith the whole way," said Watts.
Within the same office building was what used to be the Tullahoma Banquet Hall, where Watts attended his niece's wedding. Watts heard Ascend was in talks to use the space and he said he prayed as he wanted the space for LCCT, as they were looking for a larger worship space. When he finally talked to Dan Marcum about using the space for LCCT as a place of worship, Watts was told that a contract was sent to Ascend and he would have to wait 60 days to see if they would sign the contract.
"So I waited and every day I came in and prayed to God let us get this area. It was a Friday and the phone rang. It was Dan and he said [Ascend] didn't take the offer so let's talk on Monday," said Watts.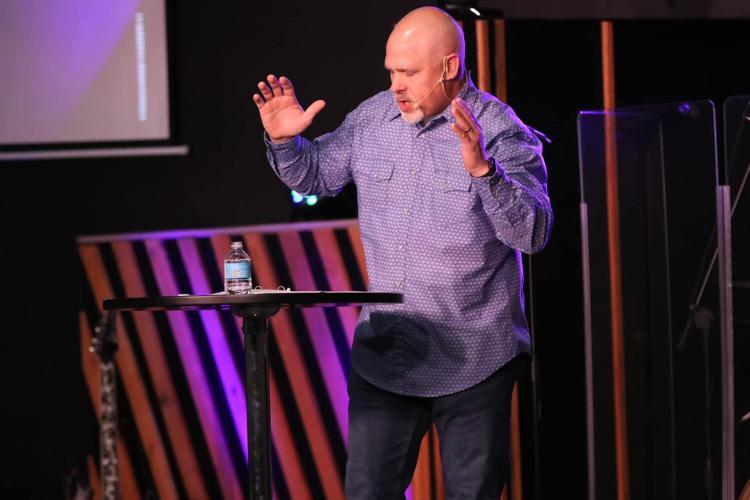 By September 2018 they had the space for worship. Since then they have expanded and made renovations so there would be a more open space. The church still serves breakfast before Sunday service, courtesy of volunteers. All the equipment they use was bought used.
The former worship space became the kid's area and holds about 50 to 60 children each Sunday. The office within the space was Watts' main office up to the beginning of this year when he moved his office to a different part of the building. Since the church has grown, Watts has set up a security system where everyone can check in at iPad stations and are given security bands so they know who came in.
Watts said the church has a very contemporary style, as they want members to come as they are.
"We tell people come as you are. I know that there's a lot of people, depending on their background, that feel like they wouldn't be accepted in church or they won't fit in. I don't tolerate anybody being in that place, we accept everyone for who they are or where they are. I don't do this because I have it all together. I believe people need love and people need to know there is something more," said Watts.
Watts made clear that they weren't going to make people feel guilty for missing Sunday's service and understands why many may miss church nowadays, from being sick to going to their children's events.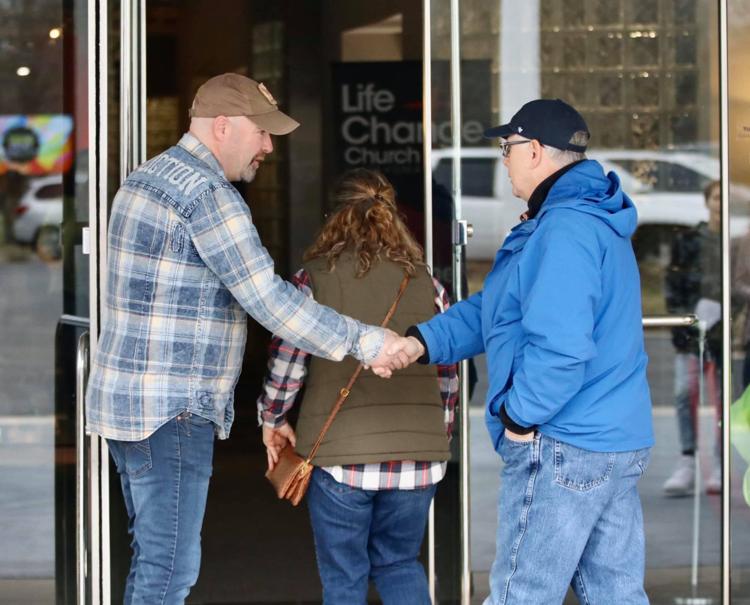 "It's not compromising; it's loving on people. It's helping them and being there in such a way for they feel like their lives are better for coming to this church and they leave feeling like they can apply something to their life," said Watts.
Kelleye said attendance in the past few months, meaning those who have attended two or more times, has jumped to about 300 people. She added that in comparison to the 45 people they had in their early services, attendance has increased about 200%. Watts said in January 2019 they had over 100 people attend LCCT and by January of this year that broke to over 200. Watts said on average they get 10 new faces or families every Sunday service.
Watts believes people who attend service do not have to become a member of the church to serve, hence why they choose not to push membership on new attendees.
"It's not just church; it's a community. We have to create a community of folks that know one another, that are not just sitting there looking and observing and watching what's going on. They're engaged in what's going on," said Watts.
One of unique aspects of LCCT is they livestream their service to their Facebook page and post the full service after it has finished. Watts said they started streaming their service in the beginning with just an iPhone and a tripod.  Even though there is still improving on streaming, the online audience is huge as Watts has received messages from all over the world, from Alabama to India. Watts said they want people who are watching to feel like they are with them in person.
"We live in a digital world. What we have to is bring that connection to them," said Watts.
One of Watts' goals is to eventually set up new campuses in Winchester and Manchester, where they will have video venues. A pastor would be assigned to the church along with a live band, but the main preaching would be done with a projection screen as large as the stage to give the impression of the preacher is actually walking on the stage. He said it would be maybe five to seven years before they find a venue large enough to hold and to generate revenue to do so.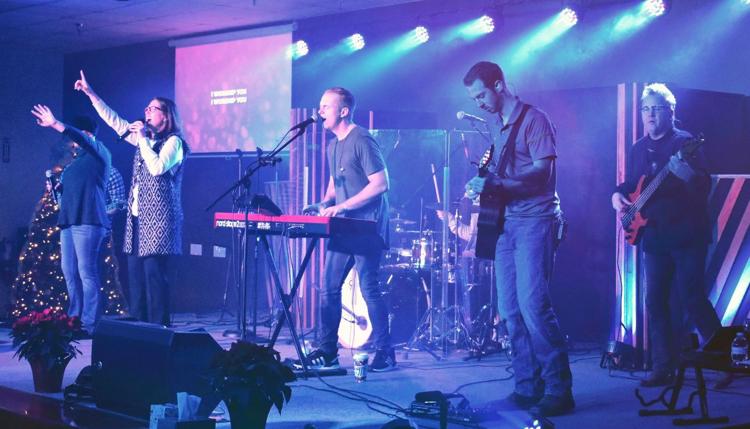 In the meantime, attendees who come to LCCT will be guided to a spot by volunteers and will be greeted at the door as they enter. A group of volunteers called First Impressions are around to help assist anyone new to the church with any question they may have and are served breakfast and coffee before service starts. Watts said treating guests as VIPs has helped with the LCCT's growth.
"Them [the attendees] being here, we see that as an honor that they've come to Life Change Tullahoma," said Watts. "If you really want a church to grow, your people have to believe in what you're doing. Because our people believe in what we're doing is making a difference, they invite their neighbors, their friends and their coworkers."
LCCT has grown to provide multiple kinds of services. LCCT holds Bible studies for men and women on Sunday nights as well as a class called Starting Point on Wednesday nights. Hosted by his father, Watts said the gist of the class, no matter where someone grew up or what their background of faith, is we are all at a starting point.
Another addition to help members who need assistance is the food pantry. Watts said they have a relationship with Lighthouse Grocery where they can give money certificates to who need to buy groceries, as well as provide gas cards from Speedway to those who need help getting somewhere.
Watts' staff comprise of members who are members of the community and who have a heart for the community as for him it's important to have a love for the community.
"First thing I see is if they have a heart for the community, and then we go from there," said Watts.
He revealed his next hire will be a children's minister, as youth services are important to him, with the recent addition of the new student pastor Jermaine Johnson. It will be important for the church grow.
Watts is currently doing a series of sermons called "You Asked for It," where he covers the eight most asked topics from his members. The attitude of the people being the church is still the core for Watts and he sees a bright future ahead for the community.
"I don't know what this year will hold but I believe in five years this church will be a big part of this community.  I see it already on a smaller scale but I believe it's just going to expand as we move forward. " said Watts.
Anyone interested in LCCT can go to their website at www.lifechangetullahoma.org, follow them on Facebook at Life Change Church Tullahoma or call 931-563-5544. Service starts on Sunday at 10 to 11:15 a.m. every Sunday at 414 Wilson Ave. Suite 121.