Area children had the opportunity to play with their food last week at the Summer Sweets Camp held by The Cheesecakery owner Lindsey Morgan.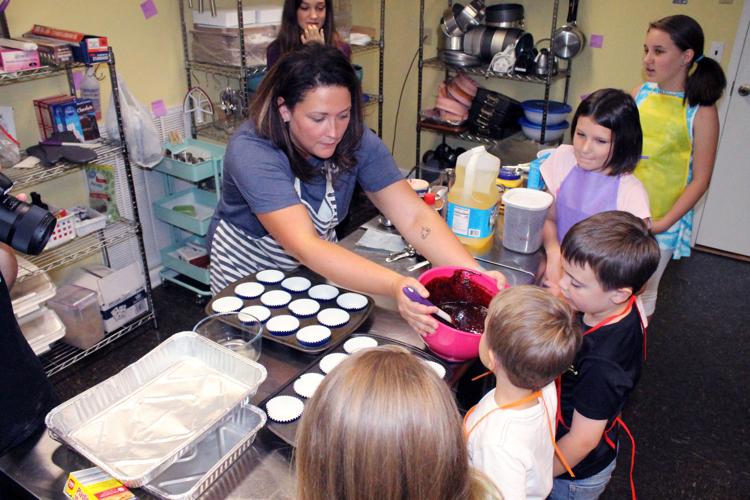 The past two Mondays saw Morgan leading classes full of children aged 5 to 12 learning how to bake delicious sweets from scratch in an effort to allow them to learn in a fun, new way.
According to Morgan, she and her team began forming the camp idea around March.
"We were thinking about something fun for the kids to do … inside where they could learn, take part and use their imagination," she said.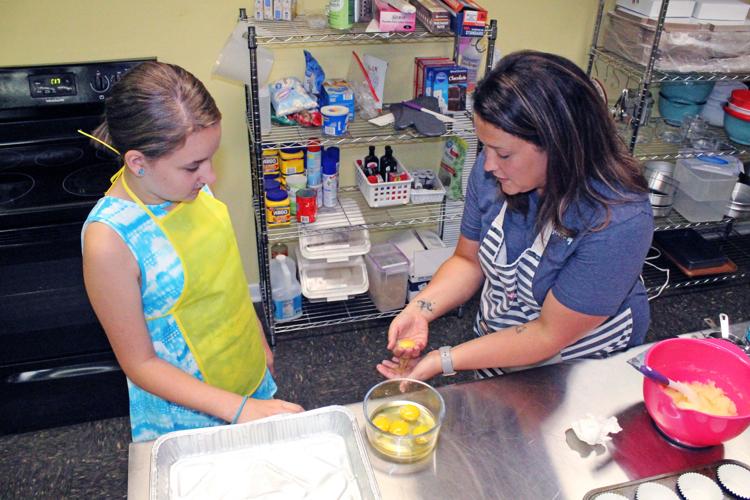 While it's always fun to be outside, Morgan said, sometimes children need a break from the heat and want to spend a little time inside – particularly last week when frequent and sudden thunderstorms swept through the area.
Over two Mondays, days her store isn't open to the public, Morgan led several classes of children in the baking process of making tasty treats like brownies and cupcakes.
On the 24th, a small group of about seven children, all under the age of 10, got to take turns pouring different ingredients for homemade brownies into a bowl under Morgan's supervision.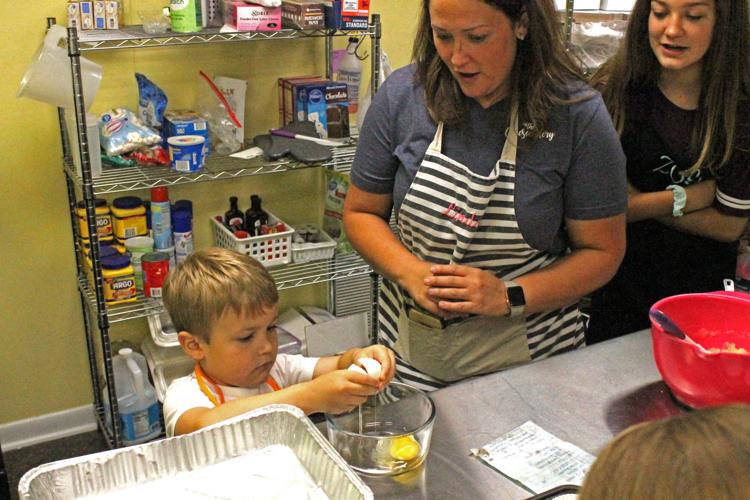 With her guidance, each child was introduced to each step of the baking process, commenting on the "slimy" mixture, telling Morgan how "gross" the unmixed batter looked without any cocoa powder.
There was some minor concern that Morgan was going to pour "lemonade" into the batter, until she read the label on the gallon-sized bottle of vegetable oil to assuage his concerns.
Morgan said she and her coworker, Andrea Beckham, came up with showing the children how to make those two things from scratch to compare how in-depth the process was compared to using a brand name boxed mix.
"It was one complex [thing and] one simple [thing], and it didn't take a lot of time," she said.
All of the camps were a learning experience, both for the students and for Morgan, as each class showed her something different.
"The first group was great," she said. "They had a blast. They made all kinds of concoctions with all their ingredients."
The camps also gave her an opportunity to brainstorm for her next set of camps, she said.
Because there were a number of parents who weren't able to come to the June 24 camps, Morgan said she was currently in the process of planning a second set of camps.
"We are going to offer another summer camp next month, in the middle of July," she said.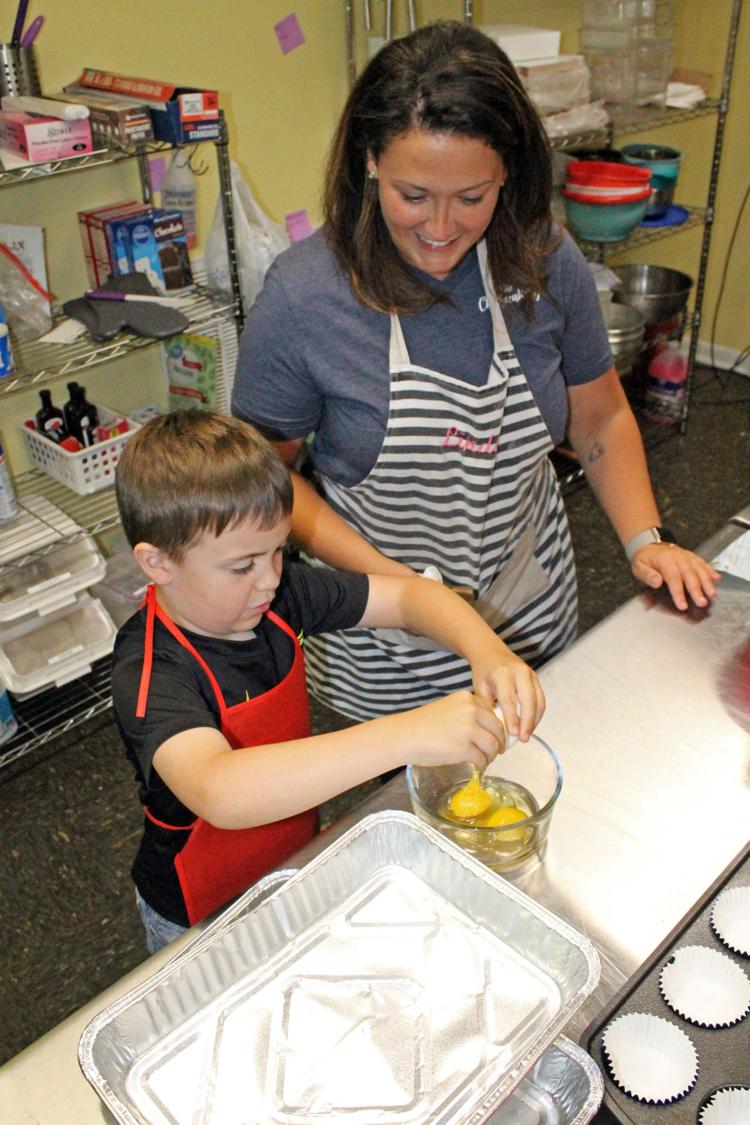 Taking the experiences she had from the June camps, Morgan said she would probably alter the age range for the next camp.
"We're probably going to offer ages 4 to 10 instead of 5 to 12," Morgan said.
This was due to watching each of her June classes and how they interacted each week.
"The older group … they didn't want to talk, so it was really hard," she said, so she wants to turn her focus for the next camps to younger children.
"We noticed that, really, the younger kids are having a complete blast, and that's what we want to do," she said. "Not that we don't want to be around the older kids – I have a middle school girl – but I just know that this type of thing we're doing, to the younger kids, is huge."
She also knows that the next camps will probably have a different structure than the first round of camps.
"We learned how to time manage in terms of which kids will do which thing," Morgan said of her takeaways from the camps.
In the first couple classes, Morgan said the children had more options to choose from during various steps of the process, which slowed things down. After tinkering with that process a little, she said pairing students up for decorations and giving them all pre-mixed buttercream frosting for their cupcakes worked much better.
"It was a little more difficult to get everybody wrangled," she said, so by limiting the choices to just two or three for certain things, the next camp can run much smoother.
Despite the hectic nature of the camps, however, Morgan said each week was a great experience, and she looks forward to next month's camps.
The camps don't yet have a firm date, but for up-to-date information those dates – as well as daily flavors available for purchase - keep an eye on The Cheesecakery Facebook page.
The Cheesecakery is open from 10:30 a.m. to 5 p.m. Wednesday through Friday and from 11 a.m. to 4 p.m. Saturday. For custom orders, email order.cheesecakerytn@gmail.com or call 931-581-0875.
Erin McCullough may be reached at emccullough@tullahomanews.com.