Twelve people jumped into the new year by participating in Tims Ford State Park's polar plunge just before noon on New Year's Day to raise money for the park's new honeybee initiative.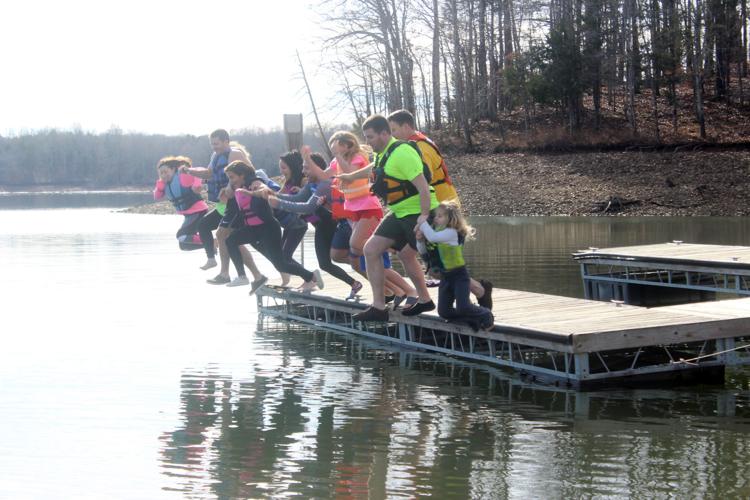 The event took place right after the park's first day-hike of the year. The group checked in at the Lakeview Marina parking lot to receive their life jackets as they got ready to brave the chilly waters.
"We raised around $200, which is enough for one hive, with this event alone," said Park Ranger Destiny Adcox.
Adcox is over the honeybee initiative at Tims Ford State Park and planned the event to raise money to cover costs for the hives. "This is the first polar plunge I have done," she said. "We thought it would be a cool way to start the year and raise some awareness about the bees."
All of the $20 registration fees as well as any donations went toward the park's honeybee initiative.
"Other state parks have been getting hives and bees to make honey and increase pollinator gardens and stuff like that so we wanted to be a part of that," Adcox said. "We will have our hives set up by March and we are getting our bees this spring."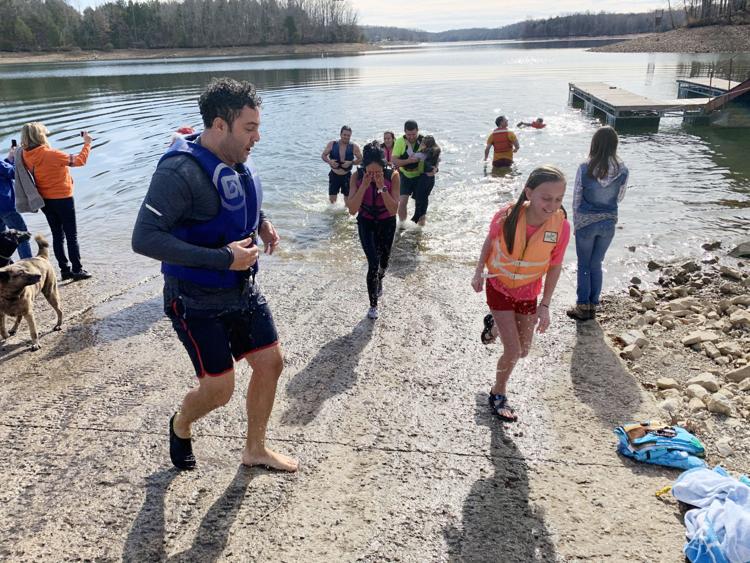 The park will start out with two hives. Some of the benefits of having the bees are that they are great pollinators that will help the park's gardens thrive. "Everything needs a pollinator that we eat," Adcox said. "So having these bees will help a lot. Also, the bee population is declining worldwide, so we are also doing this to help lift that up," she said.
Between Oct. 1, 2018 and Apr. 1, 2019, 37.7 percent of the managed honey bee population declined, according to Greenpeace.
Adcox says the park could potentially have some honey by late this summer, but they are guaranteed to have it by next year.
"Another ranger got a grant to set up some pollinator gardens," she said. "We'd love to have community members come out and help with that too. We always take volunteers and we have scheduled volunteer work days."
For more information about the park and its events, visit their Facebook page "Tims Ford State Park."