Christian Lighthouse Church recently celebrated the opening of their new food pantry called Mercy Ministry. This addition is the largest of a list of renovations that associate pastors Janie and Kelly Cunningham worked on while the church was closed due to COVID-19.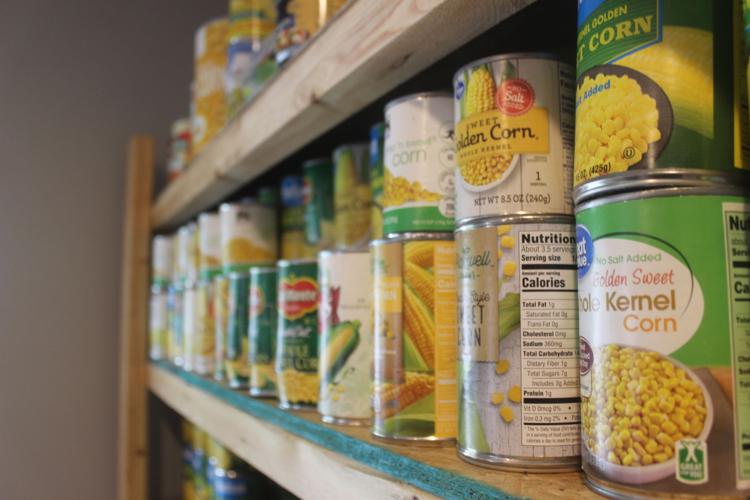 "We started collecting non-perishable food items about a year and a half ago. It started with some bread and then we would get a few desserts. We stored them in a little room at the back of the sanctuary," Janie said. "After receiving more and more donations, we had to use a second room as storage. We ultimately decided we needed to add on a room. When we had to close the church down for a few weeks, we seized the opportunity."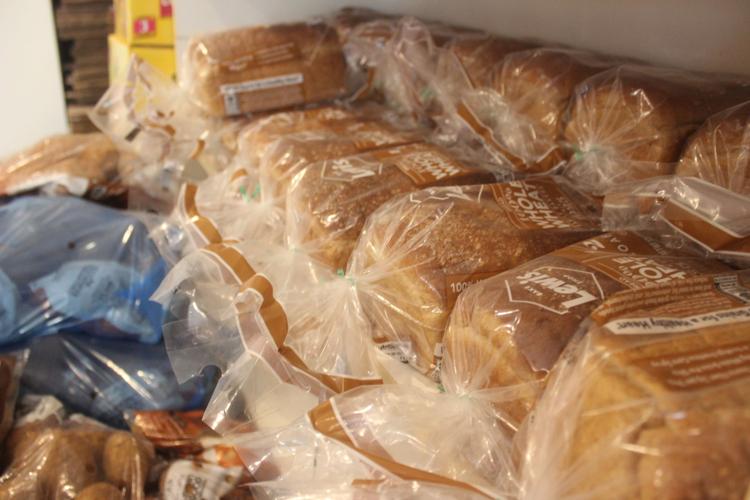 The church met together for the first time on Sunday May 17 and held a ribbon cutting ceremony for the new food pantry after their service.
"It is really amazing to see what it looked like before and what it looks like now," Senior Pastor Bobby Watkins said. "I am proud of how it turned out."
"We just want to serve people. We do not want them to feel like they have to be members here to get food. We are just here to love on them.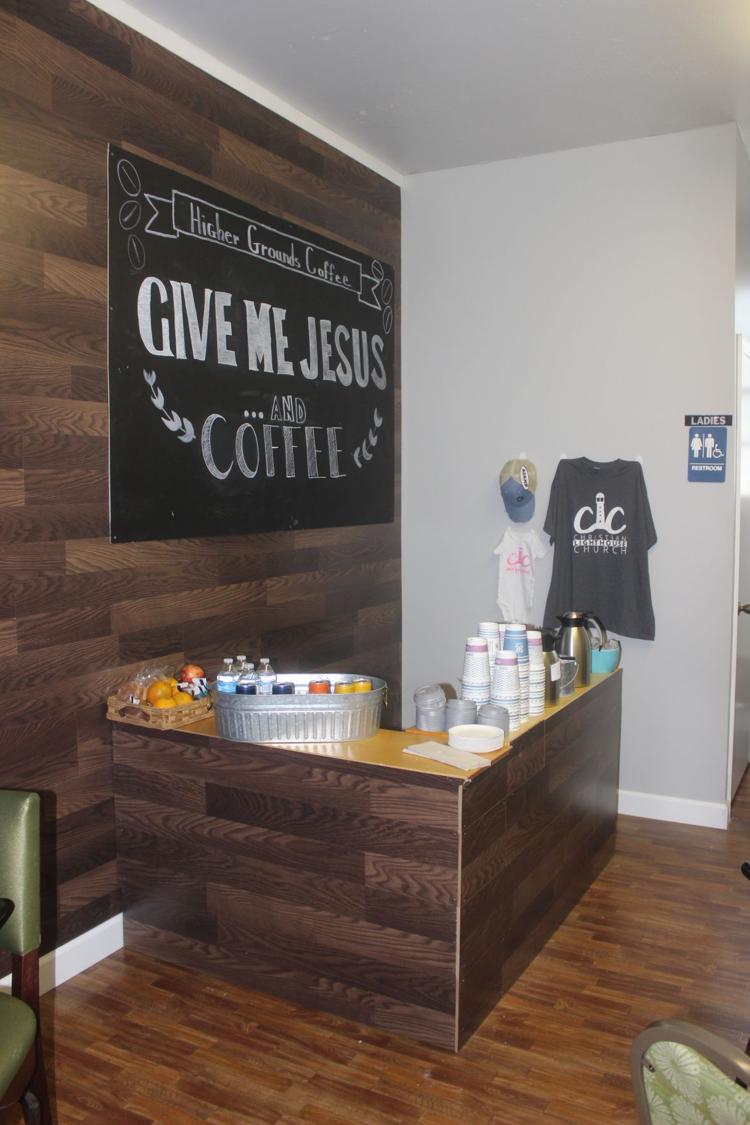 Food is available for anyone who contacts the church on their Facebook page (Christian Lighthouse Church) to schedule a time to pick up food or stops by while the church is open. There are no set days where food is given out, according to Janie.
"It is all funded through donations to the church. We have about 10 volunteers that help unload a truck each week," she explained. "Kenny Ellis built the room for us. All we had to do was buy the supplies and he did everything else free of charge. He also helped us with the renovations along with Winn Green and David Brinck. They worked long hours for free and we are so grateful for them."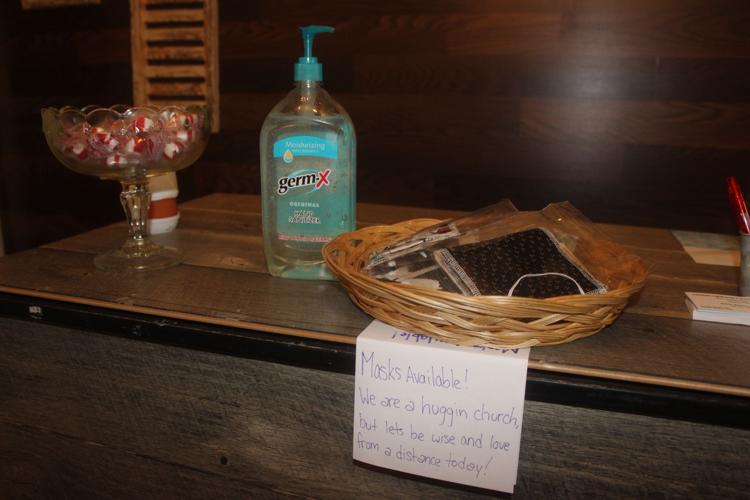 Other renovations inside of the church include new walls and light fixtures, a coffee bar and a connect table right next to the front door. Two doors leading to the sanctuary were also knocked out in order to make the lobby and sanctuary more spacious. Rocking chairs and potted plants were added to the front of the building "to make it look more inviting," Janie said.
Christian Lighthouse Church was founded in 1995 by Watkins. He has served as head pastor since then. The church moved to its current location in 1997. With roughly 60 members in the congregation on any given Sunday, the church is a tight-knit community.
"We have great people here and we celebrate that every day," Janie said. Along with Watkins, Janie and husband Kelly, the staff includes executive pastors Matthew and Hannah Overton, assistant director Donna Nevins, worship leader Vicki Looney and a six-member worship team.
To comply with CDC guidelines for COVID-19, hand sanitizer and face masks that Janie sewed herself are available to everyone as soon as guests walk in for services.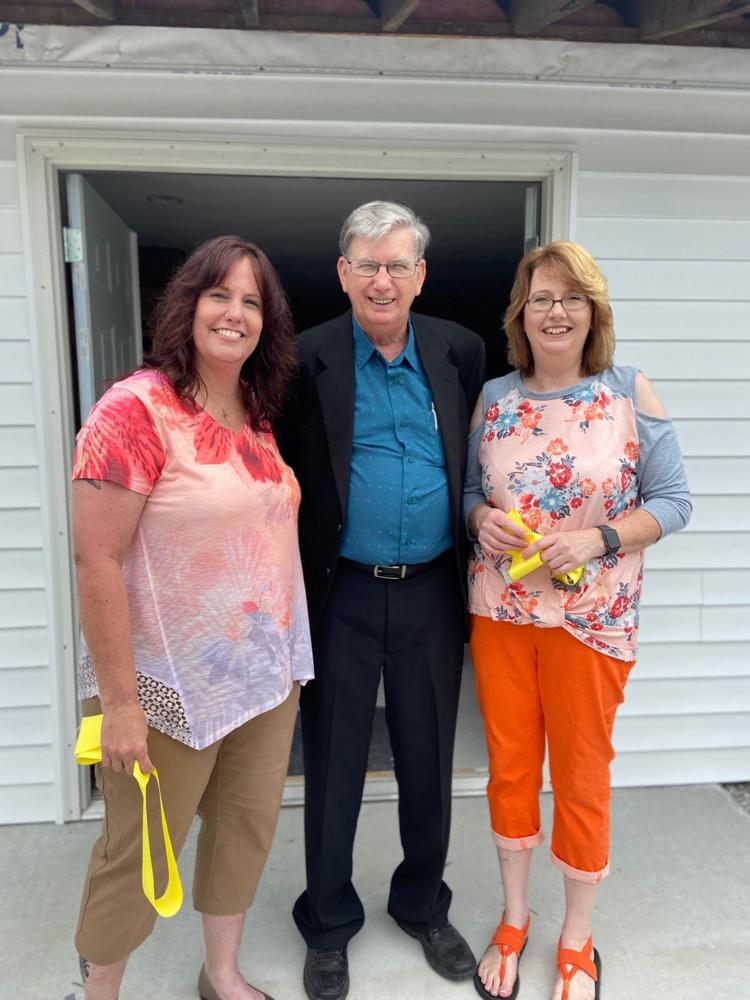 The church holds Bible study at 10 a.m. on Sunday morning followed by worship at 11 a.m. They also hold Bible study on Wednesday evenings at 6 p.m.
"The church you see when you drive by – that is not us," Janie added. "It is completely different inside now. We have redone it to appeal to the younger generation. We want this church to remain here once we are gone."
The church accepts donations mailed to P.O. Box 488 in Tullahoma. Christian Lighthouse Church is located at 3555 Old Manchester Hwy.