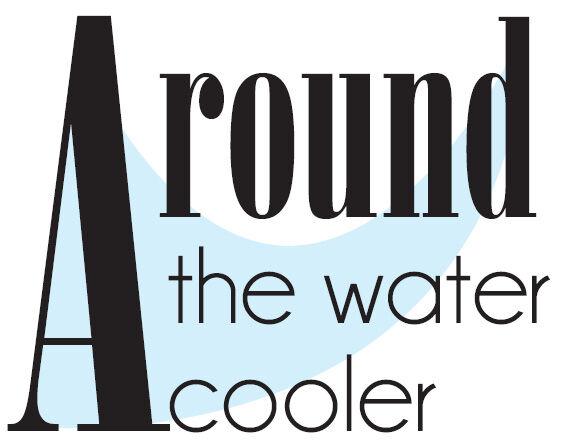 "What am I going to do?" I cried to my roommates in the hotel room, my uniform bag splayed open.
"Call your section leader and tell her what's going on," Sarah said. "Maybe she'll be able to figure out how to help."
While still hiccupping and crying, I picked up my phone and called my section leader, Megan.
"Megan! I don't have my marching shoes and I don't know what to do!" I cried into the phone.
When I was in college, I was a member of the Pride of the Southland Marching Band, one of the most prestigious college bands in the nation, if I do say so myself.
As a college band kid at an SEC school, we were required to perform at away games for Tennessee. I took multiple trips to Florida, Georgia and Alabama for annual contests in Gainesville, Athens and Tuscaloosa, as well as day trips to Nashville to take on the Commodores.
When I was a freshman, I got to travel with the band to the home of gumbo, Cajuns and crawfish when Tennessee took on LSU in Death Valley.
My band director at the time was a huge fan of the finer things in life, so rather than force us to stay in hotels in Baton Rouge, we stayed along the Riverwalk in New Orleans – the first and only time I've ever been, sadly.
Quick tip for all you parents out there: never let your children travel basically unattended to New Orleans. Bad things happen, as evidenced by my terrible mishap.
While the football team flies in a private plane everywhere they play, the band isn't so lucky. No, we loaded up into about six charter buses and drove nearly nine hours to get to our hotel in NOLA – with not a single bathroom break for the several hundred-member band plus all the directors and support staff.
Anyway, when we finally landed in Louisiana, the girls I was bunking in the hotel with and I grabbed our bags and instruments and went to settle in for our stay.
After a night off, exploring Bourbon Street with little to no supervision, a nice seafood dinner and some sightseeing, we went back to the hotel to prepare for game day.
It was during my last-minute check of my belongings that I was struck frozen in terror: I couldn't find my marching shoes. They weren't in my uniform bag. They weren't in my suitcase. They weren't on the bus under my seat. They were nowhere to be found.
As my panic increased with every possible location coming up empty, I finally came to the horrifying realization that I left them on my bed in my dorm room … in Knoxville. That's nine hours and 600 miles away.
That sentence just struck fear into the hearts of band kids everywhere, but for those who were never in marching band let me explain: every band member is responsible for their own uniform and all the accessories required. It's a teach-the-kids-about-responsibility kind of thing. It definitely works, let me tell you.
Because when I realized I left my marching shoes on my dorm bed, I immediately began to cry.
When my roommates told me to call my section leader, she was gob smacked at what I told her.
"You left them in Knoxville?" she asked me incredulously.
I believe I wailed something resembling a watery "yes" to Megan, at which point she got into problem-solving mode.
"Let's see what the uniform people can do for you. It'll all be okay," she told me.
Except that when we got in touch with the uniform person, she told me I was basically up a creek without a paddle, because the uniform truck didn't bring extra shoes on away trips. There was nothing she could do for me.
At this point, I was completely terrified I would be kicked out of the band for being this big of a dummy and forgetting my marching shoes. Who does that? Me, apparently.
But then Megan and Katie, the uniform girl, suggested stopping by a Walmart that wasn't too far away and buying a pair of basic black shoes that I could wear to get me through the game.
"Won't I get in trouble for not being in uniform?" I asked the girls.
"It won't be any worse than not having shoes, right?"
So I asked an upperclassman in my section, Emily, to go with me to the Walmart closest to our hotel.
But here's something I didn't know about Walmart in New Orleans: it closes at night. I had only ever seen 24-hour Walmart stores, so I wasn't prepared to be laughed at by the cab driver for being a dumb tourist.
After another panicked bout of crying, Emily promised me she would get up early the next morning and head back to Walmart with me the next day.
The next morning, Emily and I headed to Walmart, where I picked out a truly ugly pair of black orthotic shoes with Velcro fasteners on the tops to get me through the game.
Another section leader came up to me after I miraculously passed my inspection and just stared at me with a smirk before looking down at my imposter shoes.
He said nothing; just shook his head with that smirk and kept walking back to his seat on the bus.
Those shoes barely worked, but hey, at least I had something to get me through the game.
After that, I became somewhat infamous among younger classes of Pride members as "the girl who forgot her shoes." And the uniform crew started bringing a couple extra pairs of shoes in a couple sizes just in case some idiot freshman forgot theirs.
You're welcome, Pride members.