This is the last weekend Tullahomans will be able to stock up on their Girl Scout cookie supplies.
Local Girl Scout troops have had booths set up at myriad stores every weekend in February, but this first weekend in March is the last time official booth sales will take place, according to local troop leaders.
Adrienne Oswald and Troop #2075 were set up multiple times this month in the mall parking lot at Big Lots, enticing drivers on North Jackson Street down for some sweet treats.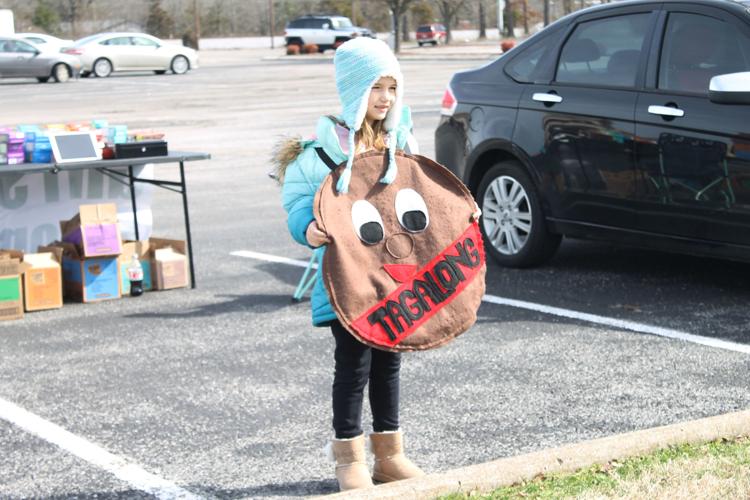 Troop member Carlee Lutes, 8, was even wore a homemade Tagalong cookie costume to get drivers' attention on the main road. This is Carlee's second year as a Brownie in the Girl Scouts. She started several years ago as a Daisy and has worked her way up in the ranks.
Carlee also had help from fellow troop member Breanna Oswald, 11, who displayed a special sign stating it was "cookie time." Breanna has also spent several years in the Girl Scouts organization, working her way up from a Brownie to a Cadet.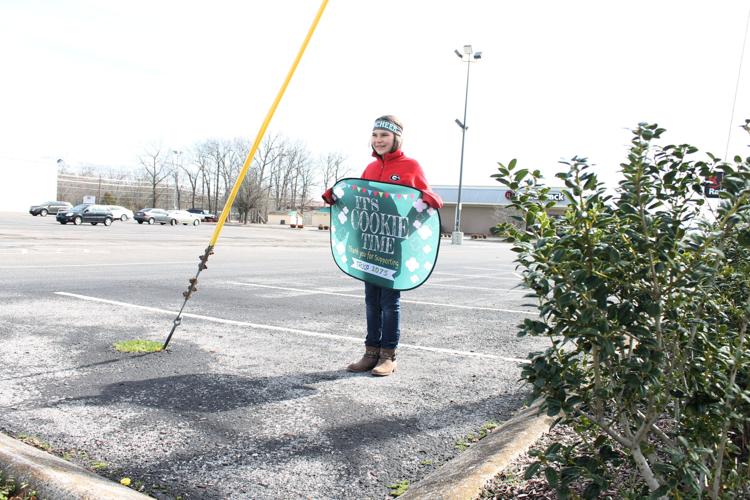 Troop Leader Adrienne said Big Lots wasn't her troop's only booth location this year. They also had booths set up inside Tractor Supply, as well as the Three Brothers Market and Damron's Restaurant, where the troop has its meetings.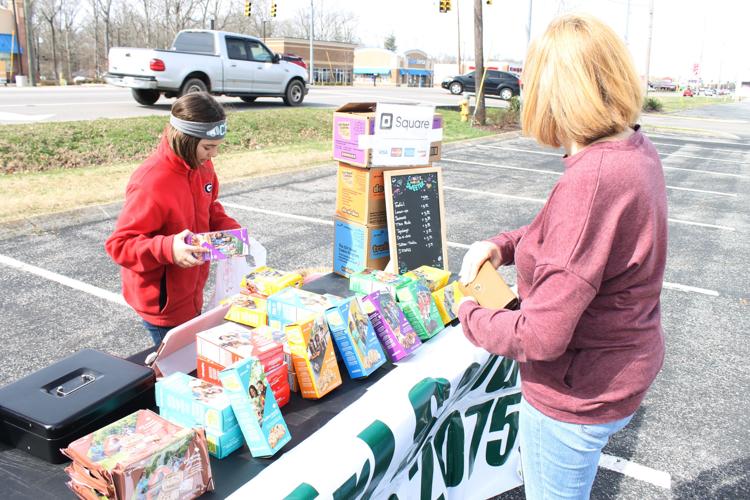 Another troop working hard every weekend this February was Troop #2361, led by Jessica Harden. Harden, her husband and two of her troop members set up one Saturday morning at Walmart for their cookie sales.
The troop even had special marketing signs decked out with hand drawn baby Yodas to draw in more customers. Harden said each troop is able to decorate their booths however they'd like. When her troop members said how popular the newest Star Wars character was, they decided to use the little green character as their troop's unofficial cookie booth mascot.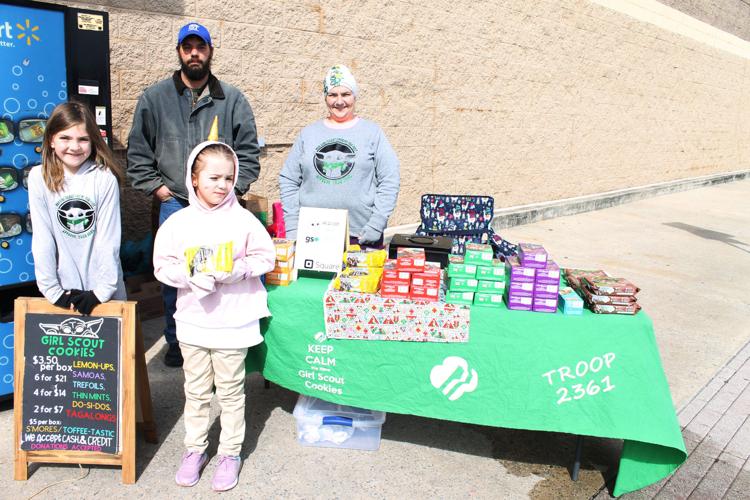 Ella Selvy and Mackenzie Bunch, both 7, went up to grocery shoppers as they entered and exited the store, asking in unison, "Would you like to buy some Girl Scout cookies?"
According to Harden, her troop also has booths set up at Kroger and Lowe's this year.
There is still a little time to stop by any of the cookie booths and stock up on Thin Mints, Samoas, Trefoils, S'mores and more. Booth sales are scheduled for multiple Girl Scout troops at Walmart and JoAnn's Friday, Saturday and Sunday.
To find your nearest cookie booth, visit www.girlscouts.org or download the official Girl Scout Cookie Finder app, available for iOS and Android phones in the Apple App Store or in the Google Play Store.
And don't panic if you find yourself low on cash – all local Girl Scout cookie booths can take cash, check or debit/credit cards. Contact your local Girl Scout troop for more information.