Keelie Shea Hillis is Coffee County's Fairest of the Fair as she and her court were crowned this Saturday night at the annual exhibition in Manchester. She is joined in the celebration by Liza Alece Johnson who was named Miss Teen Coffee County on the same stage.
The Fairest of The Fair and Miss Teen Coffee County 2019 pageants were held on Saturday, Sept. 14 at Coffee County fairgrounds.
Twelve contestants competed for the title of Miss Teen Coffee County: Kathryn Brea' Lusk, Lizabeth Martinez, Liza Alece Johnson, Kara MaKay Wheeler, Kylie McGriff, Aeriana Anderson, Shyanne Brinkley, Rachel Coder, Anna-Leise Strohm, Kaylyn Grace Brinkley, Lillian Danielle McGee and Chloe Alexis Denson.
The winner of The Miss Teen Coffee County People's Choice Award was Kathryn Brea' Lusk. Miss Teen Coffee County 2019 is Liza Alece Johnson. Both girls were crowned by Miss Teen Coffee County 2018, Bailey Keele. Shyanne Brinkley was 1st runner up. Kara MaKay Wheeler was 2nd runner up. Anna-Leise Strohm was 3rd runner up and Lillian Danielle McGee was 4th runner up.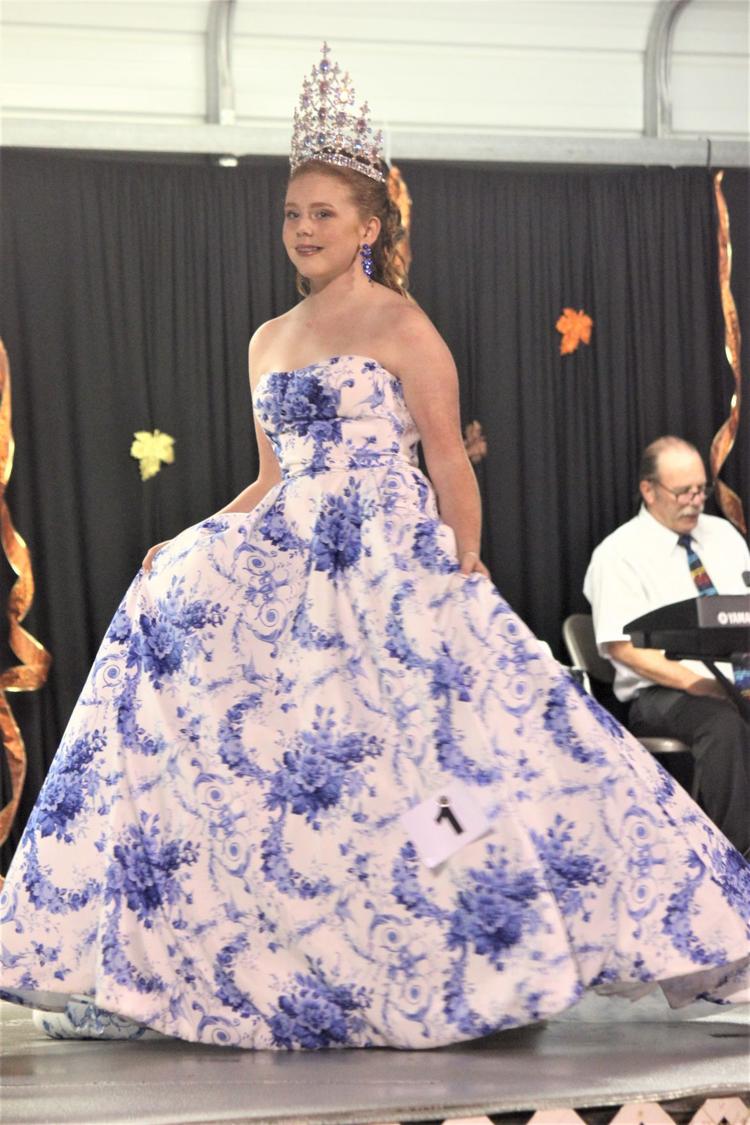 Six contestants competed for the title of Fairest of The Fair: Sarah Leedy, Meagan Jones, Staisha Marye Sims, Keelie Shea Hillis, Brianna Grace Welch and Leah Branielle Porter. The contestants participated in interview, evening gown and onstage question segments in pursuit of the crown.
Keelie Shea Hillis was crowned Fairest of The Fair and also won People's Choice Award, crowned by Fairest of The Fair 2018 Javaun Verge. Brianna Grace Welch was 1st runner up. Staisha Marye Sims was 2nd runner up. 3rd runner up was Sarah Leedy. Meagan Jones and Leah Branielle Porter shared the 4th runner up title.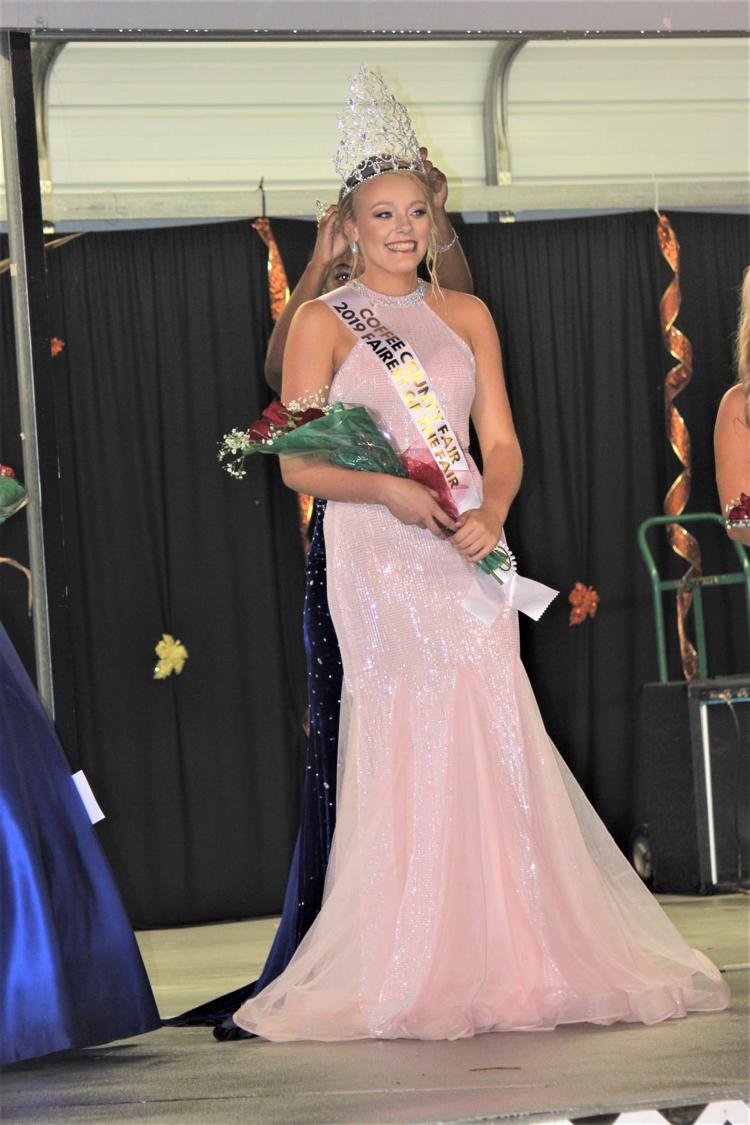 Fairest of The Fair Keelie Shea Hillis was sponsored by Gilley Construction. She is captain of the Coffee County High School Lady Raider volleyball team and a three time All District player. She is also a member of the Lady Raider basketball team.
Hillis is a member of Future Business Leaders of America, Health Occupation Services of America Club and Coffee County Youth Leadership Team. She plans to pursue a career in nursing.
The Coffee County Fair is being held Sept. 14 – 21. Opening Ceremony was held on Monday at 5 p.m. and rides and games commenced at 6 p.m. Visit www.coffeecountyfairtn.org or follow Coffee County Fair on Facebook for the complete schedule of events and daily deals on tickets.