Revolutionary War history buffs are invited, as is the community at large, to attend the August Lunch and Learn program hosted by Tullahoma Parks and Recreation later this week.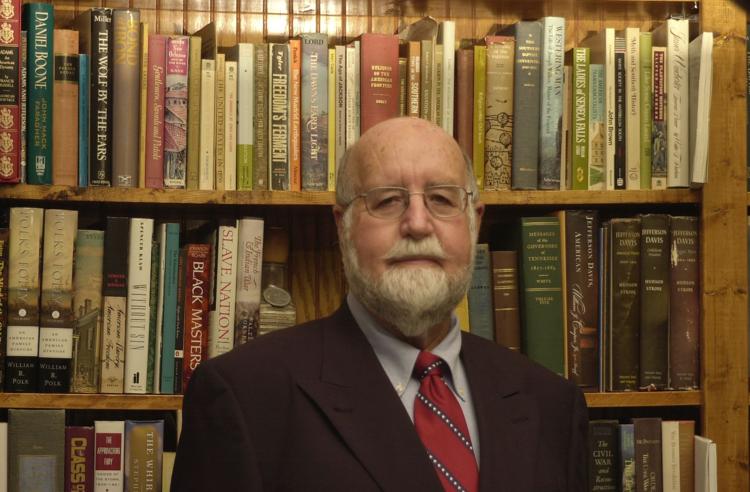 Parks and recreation will welcome Dr. Michael Bradley, billed as "one of Tullahoma's finest storytellers," Thursday, Aug. 15, to entertain the crowd with "some of the best yarns and cool history" at D.W. Wilson Community Center.
Bradley, a local historian and author, will tell tales from his December 2018 book, "It Happened in the Revolutionary War."  According to Parks and Recreation Program Manager Lyle Russell, story material will include why the governor of Virginia shot a cannon at his own house, the "meanest man in America," the harrowing ride of Betsy Dowd and the world's first sort-of working submarine, among others.
Bradley is a prolific writer, with 23 total written works to his name, according to Russell, and more on the way in the next year.
 Bradley, a crowd favorite guest, was the speaker during the inaugural Lunch and Learn.
"We bring him back each year to do one," Russell said. "Usually we do it in November for the [program] anniversary, but I knew he had a new book released recently. He's been a great friend to Parks and Rec programs, so we felt this would be a good time to bring him back."
All of Bradley's discussions have been interesting and educational, according to Russell, who said he still receives comments about Bradley's November 2017 lecture on the history of Tullahoma street names.
"There is a lot of fascinating local history behind our town's street names, and he did a lot of research on those to present," Russell said.
"Dr. Bradley is a great storyteller and has a way of making things that some might find mundane into things that are interesting tidbits to know," he said.
Lunch will be provided to all for $9 beginning at 11:45 on Thursday, Aug. 15. Those interested in attending are encouraged to contact parks and recreation at 455-1121.