Sean Amidon, executive director of the Hands-On Science Center (HOSC), invites locals to see the new Aquatic Ecosystems Exhibit which is now completed.
The center held a ribbon-cutting ceremony on June 8. Dozens of locals attended. The event also brought visitors from surrounding counties.
HOSC partnered with the Shelbyville-Bedford County Public Library, as well as with Tullahoma Parks and Recreation and TVA for the event, according to Amidon.  
The festivities included various games and activities.
Jackie McKee, of Murfreesboro, was one of the attendees.
McKee said she and her son, Cayson, 2, enjoyed the exhibit.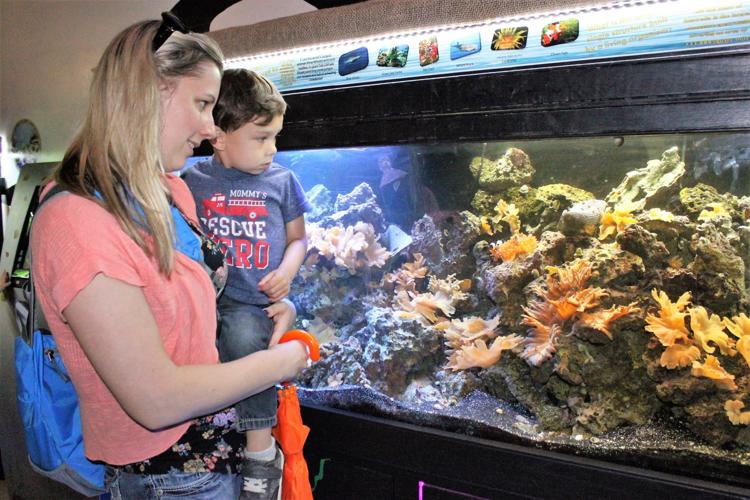 "We came to see the exhibit," McKee said. "It's pretty cool. We have never been here before. There is a lot to explore."
The free event correlated with World Ocean Day, which aims to remind everyone of the vital role oceans have for the health of the planet.
The new aquatic exhibit became reality thanks to the generous donations of the TVA and other local sponsors.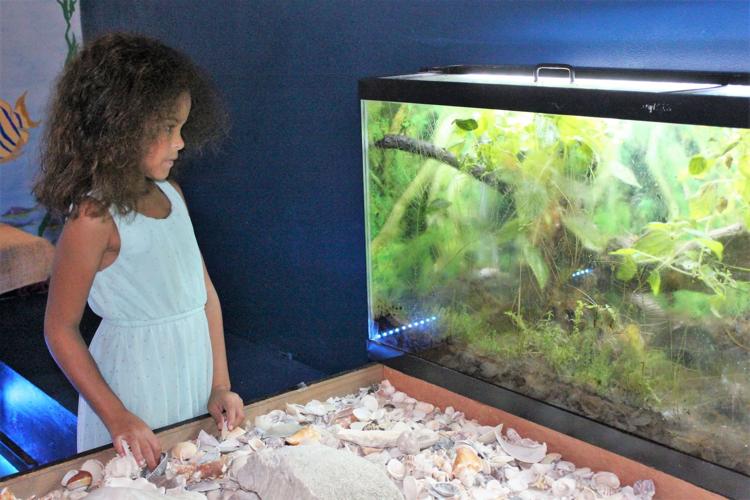 The center received a $4,000 grant from TVA, and adding that to several additional sources, HOSC invested about $7,000 for the area themed aquatic ecosystems.
The exhibit displays various types of systems, and includes an ocean and reef tank, as well as a river tank
The area also features an ecosphere, which is a closed ecosystem, housing active micro-organisms, small shrimp, algae and bacteria, existing in filtered sea water.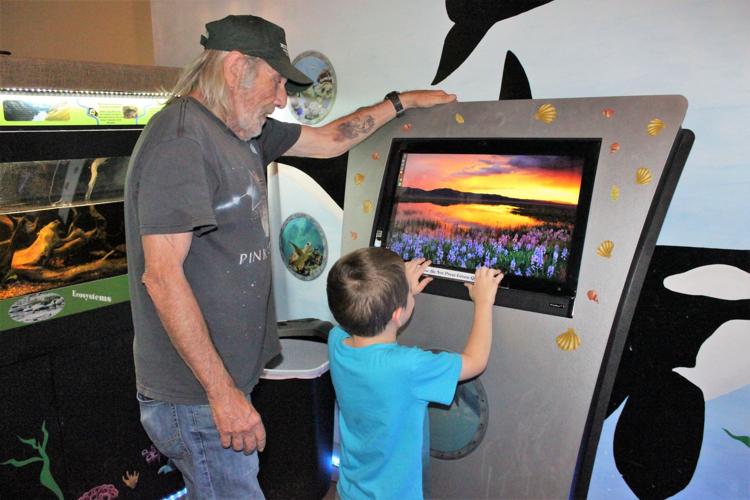 A GMO tank is also part of the exhibit.
The GMO tank displays fluorescent fish, which are genetically modified organisms.
Visitors now have a chance to learn about the oceans through videos on a large-screen TV.
And there is a touchscreen with interactive games.
Additionally, a projection system projects images on the floor, which makes learning about the aquatic ecosystems even more fun.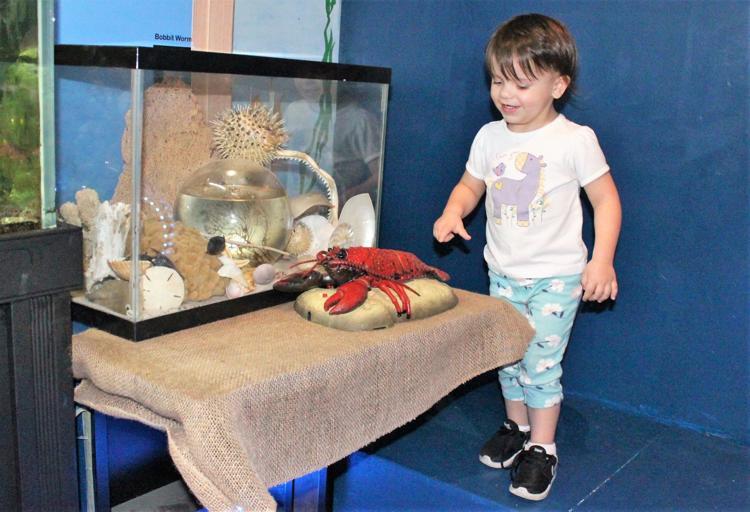 The vital role of aquatic ecosystems
Learning about aquatic systems is vital, according Amidon.
Reefs, for example, are indicators of pollution and losing reefs is detrimental, he said.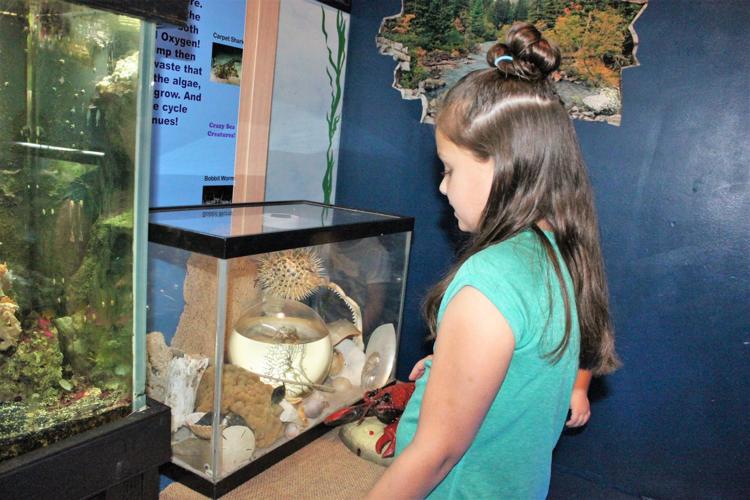 Keeping aquatic ecosystems healthy is important for the health of the entire planet.
For more information, visit www.hosc.org.
Elena Cawley may be reached via email at ecawley@tullahomanews.com.