The Coffee County Humane Society (CCHS) is a nonprofit organization with a mission to "prevent suffering, neglect, abuse and cruelty to animals." The organization began in 1993 with only one member.
Today, the nonprofit has nine board members and three grant providers: The Walmart Foundation, The Community Foundation and United Way.
The official goals of CCHS are to "seek funding and increase the spay/neuter rates, use local venues to conveniently showcase pets available for adoption, attract more members and volunteers to care for more animals, and to educate the public on humane treatment of animals and responsible pet ownership, specifically schools and civic programs."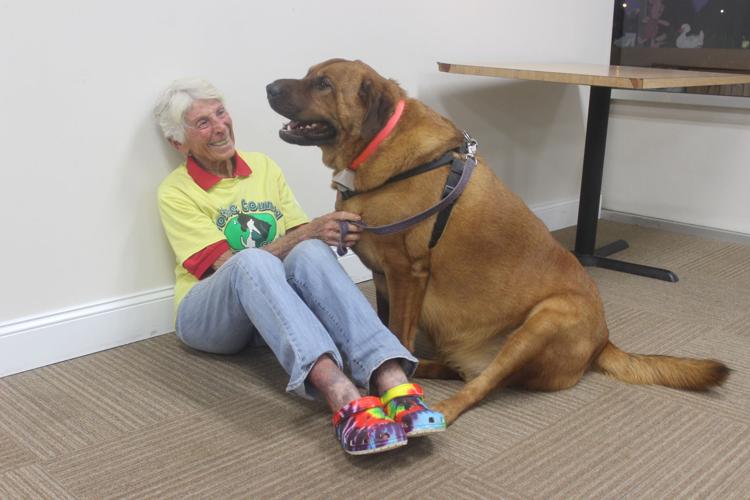 Spay and Neuter Assistance
"When the organization was reinstated in 2006, we contacted all of the local veterinarians and learned that the major problem was pet overpopulation," said society co-president Hazel Fannin. "That is what inspired us to start the spay/neuter program."
Through its veterinary voucher program, the organization offers financial help for pet sterilization to families that earn an annual income below $35,000. Through the program, the organization defrays the full cost of the procedure, requiring only a small copay from the pet owner: $20 per cat and $35 per dog.
Local veterinarians have pitched in to support the program, assisting the nonprofit with expenses of spay and neuter surgeries. With their support, the humane society manages roughly 600 surgeries per year.
According to the American Society for the Prevention of Cruelty to Animals (ASPCA), spaying and neutering not only helps to control the pet homelessness crisis – which results in millions of healthy animals being euthanized each year because there aren't enough homes to go around – but also provides medical and behavioral benefits for the animal's long-term welfare.
For help with spay and neuter assistance, contact The Coffee County Humane Society on Facebook. An application form with be mailed to the address you provide. 
Trap/Neuter/Release (TNR) is a program to control the population of stray and feral cats. A volunteer traps cats from feral colonies, schedules a sterilization surgery and returns the animal to its environment after the procedure.
"The cat problem here is horrific - 25 cats that are not fixed can become 250 in no time," Fannin said. "We really try our best to work with our generous volunteers to capture and 'fix' as many as we can. But with only one dedicated volunteer trapper, we are struggling to keep up with the large amount of feral colonies."
 "We cannot trap and rehome adult feral cats," said co-president Sally Berryman. "They are hard to socialize and we have a hard time adopting them out. It is easier to just spay/neuter and then release."
Petco and PetSmart Adoptions
The humane society currently has more than 70 cats in foster care. Through an adoption partnership with both Petco and PetSmart, the organization has a space to display those that are available for adoption.
Prior to adoption, foster animals are tested for feline leukemia and feline AIDS and spayed or neutered. An adoption fee helps to cover some of these vetting costs.
The partnership managed more than 100 adoptions last year.
In life threatening situations involving injury or illness of a pet, CCHS offers financial help as funds allow.
Families are required to show financial need and make a small co-payment to the veterinary office.
Approximately 250 pets are saved each year because of the humane society's efforts.
The organization also responds to help provide non-emergency veterinary care, pet food and owner education.
The Coffee County Humane Society's biggest need right now is more foster and adoptive families. The group also needs volunteers to help with their Trap/Neuter/Release efforts as well as assistance in the cat adoption room at PetSmart. Call 931-728-0903.
The nonprofit has a few fundraisers coming up, including a direct mail campaign around Christmastime and a booth at Old Timer's Day in Manchester, scheduled for the first Saturday in October.
CCHS accepts donations by mail at P.O. Box 252 in Manchester and via the donate button on The Coffee County Humane Society Facebook page and website, https://www.coffeehumane.org.
Food for dogs, cats, and horses is also needed. Supplies may be taken to the organization's monthly meeting, dropped off at Coffee Café in Manchester or, upon request, may be picked up by a volunteer.
The Coffee County Humane Society meets at 6:30 p.m. on the last Tuesday of every month in the community room at the Coffee County Administrative Plaza.  The meeting is open to the public.