Conner retires after 31 years with church preschool
Today is a bittersweet day for Highland Baptist Child Development Center Director Linda Conner.
After 31 years, Conner will be saying farewell to the center that has come to mean so much to her over the past three decades.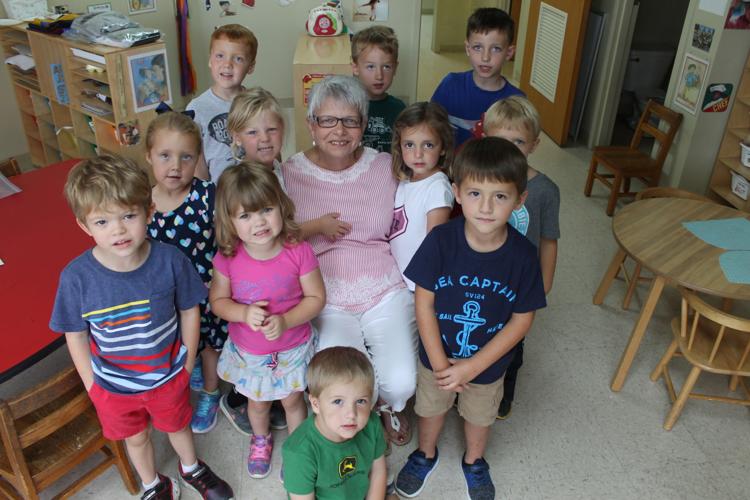 And to mark the occasion, a farewell reception is being held in her honor from 2 to 3:30 p.m. at the church today, Aug. 5.
Conner said she started at Highland Baptist Child Development Center after she received an out-of-the-blue request to teach there.
"My husband and I had just moved to the area and were attending the church," said Conner. "There was a teacher for the school who was about to go on maternity leave. The church called me and asked if I could fill the teacher's spot for the six weeks. I first said no. Teaching was not for me. My degree was in business administration and I just didn't feel teaching was for me."
After some persuading, she agreed.  In 1987 she started teaching. Conner said she almost immediately fell in love with the job.
"The next year, it so happened that a position opened up in the 3-year-old classroom and I took that and started teaching them," she said. "Then a position came open with the 4-year-old class, which I took. Then in 2000, the center was without a director."
Conner said when church officials initially approached her about the position she politely turned them down not once, but twice.
"I had found my thing, which was teaching," she said. "But the Lord kept working on me and it made total sense. My children came through Highland, I was a teacher and a member of the church. So I had all these different perspectives I could add to the position. So, I said I would try it for six weeks and if I didn't like it, I just wanted to go back to teaching. I took the position, fell in love with it, and the rest is history."
Conner, who has served as the child development center director since 2001, she said it will be bittersweet to say farewell. One of the things she said she will miss most are the children who attend the center.
"I love the children's laughter, smiles and especially the hugs," she said. "They give the best hugs. I will also miss my co-workers, who I call my family. I've developed so many great relationships with the children, their parents and my co-workers and I am going to miss those relationships."
One of the most rewarding things about her job, she said, is seeing students she once taught return with their own children.
"It's great to see former students who now have children of their own come back and enroll their children at the center," she said.  "It makes me feel really good that they have entrusted us to watch over them."
Providing a loving environment that former students return to with their own children is key to what Conner feels has made the center so successful over the last 49 years.
"We treat them like they are our own," she said.  "We try to make it a fun and enjoyable preschool experience."
For the future, Conner plans to spend more time with family and take her new adventure of retirement one day at a time.
A new director, Ann Smith, has been named to succeed Conner, and Conner said she will work over the next few weeks to help Smith transition into the position.
Highland Baptist Church is located 808 W. Hickory St. in Tullahoma.