The Honor Flight of Middle Tennessee made its fall 2019 flight to Washington D.C. this past week and a 100-year-old World War II veteran from Tullahoma was on it.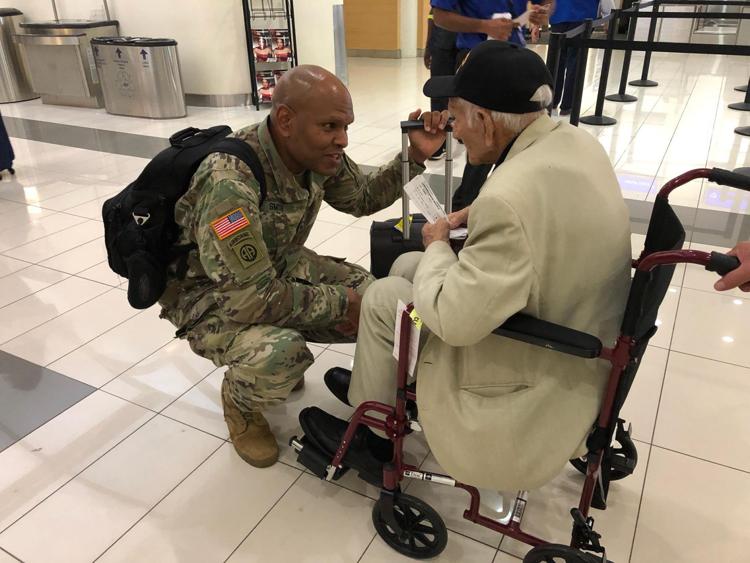 David Lowhorn, a 100-year-young, World War II Navy veteran from Tullahoma was on the flight, along with a female Navy Korean War veteran Betty Jo Cyr. Veterans on this flight had served in the Army, Army Air Corps, Navy, Marine Corps and the Air Force. They included veterans World War II, Korean War and Vietnam.
The veterans arrived at the Nashville airport before dawn and left on a Southwest Airlines flight at 7:15 a.m.  The veterans and their guardians returned to Nashville on a Southwest flight around 8:55 p.m. the same day after a whirlwind tour of the nation's capital.
During their time in Washington, the veterans visited the World War II Memorial. While there, the five World War II veterans on this flight participated in and were honored during a ceremony commemorating Operation Market Garden that occurred 75 years ago after the D-Day invasion in Europe.
The veterans also visited the Korean and Vietnam Memorials.  They also saw the Marine Corps Iwo Jima Memorial, the Air Force Memorial and the Pentagon.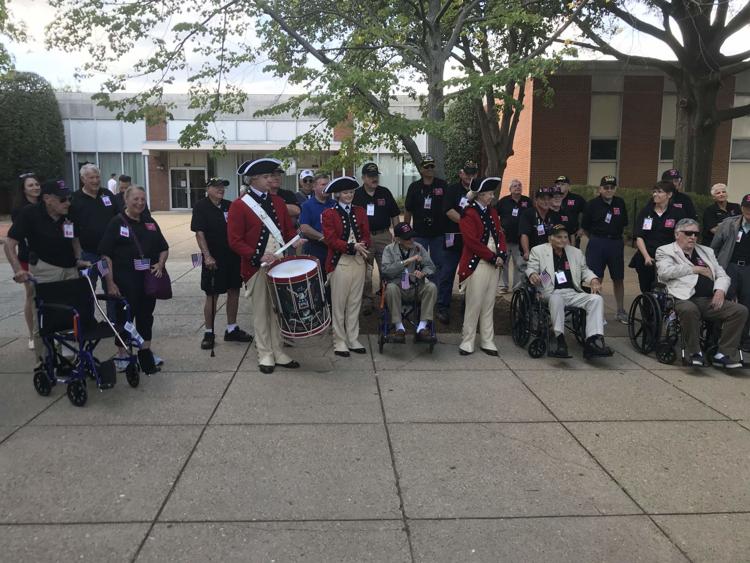 They also watched the changing of the Guard at Arlington National Cemetery at the Tomb of the Unknown Soldier. 
After a full day of visiting War Memorials, the Post Commander at Ft. Myer and her staff hosted them for dinner. The base's Old Guard Fife and Drum Corps, dressed in Revolutionary War uniforms greeted the veterans and performed for them.
The Honor Flight of Middle Tennessee is part of a national network of Honor Flights that takes World War II, Korean War and other veterans to Washington D.C. at no cost to the veterans to see their war memorials. Honor flight of Middle Tennessee, established in 2008 has flown almost 700 veterans to date.  The organization is a 501c3 Tennessee non-profit corporation.