The Middle Tennessee Corvette Club hosted their 8th Annual Cruise-In in Lynchburg on July 11th. They raised about $2,300 and chose five charities to give back to including Disabled American Veterans (DAV) in Shelbyville, Hopetown, Cancer Support Network, Partners for Healing and Coffee County Children's Advocacy.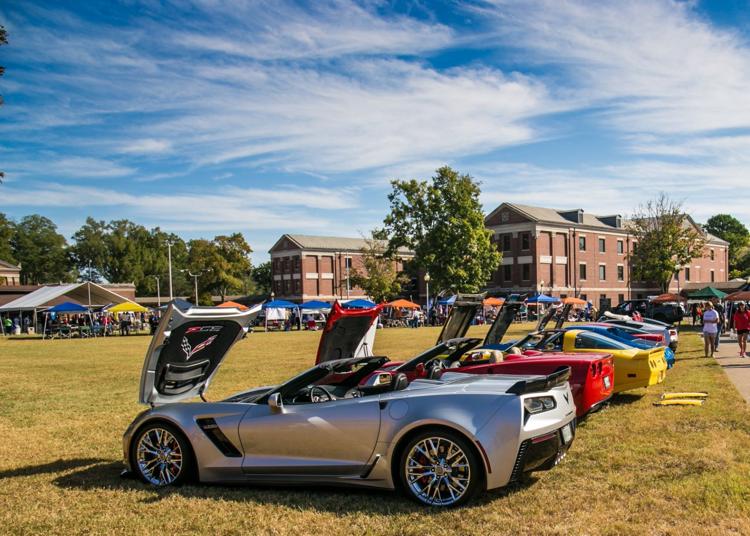 Each charity received $500. "We are very thankful to give back like this," Eddie Smith said.
"This donation is going to help so much with children's advocacy. All of this money will stay in Coffee County," said Joyce Prusac, receiving the check on behalf of Coffee County Children's Advocacy Center. "We are really grateful for this."
"I want to thank the club for the money. It really helps us. We have an honor flight to Washington, D.C. that we sponsor at least twice a year and this will help us pull it off," said Dale Daniel, Senior Vice Commander of DAV in Shelbyville. "It's a big day for our veterans and it's completely paid for by them. We really appreciate the help."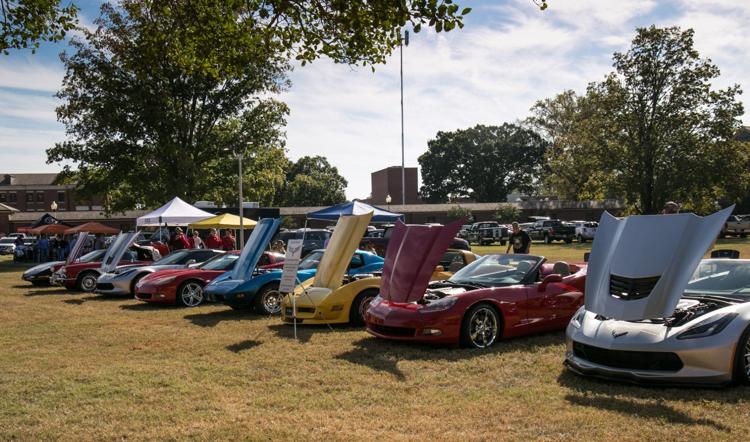 The club's annual cruise-in has anywhere between 65 to 100 Corvettes on display. The owners pay a $40 entry fee. Some attendees come all the way from Georgia, Florida, Louisiana and even New York. The club gives away three trophies for car each division and as well as "best in show" and "president's choice" awards.
Every year, the nonprofit divides the earnings up and gives it all to five local charities chosen and recommended by members.
The club has meetings to talk about their shared interest in Corvettes. They also participate in local events like the Christmas parade.
The Corvette Club meets every second Tuesday of the month at 6 p.m. at Stan McNabb, located at 2000 N. Jackson St. They currently have 43 members. Any corvette owners interested in joining the club can contact them through their Facebook page "Middle Tennessee Corvette Club" or contact Trent McNabb from Stan McNabb Automotive at 931-325-0025.