Smotherman House named to
National Register of Historic Places
For Randy and Stephanie Sterverson, of Tullahoma, living in their historic home is a dream come true.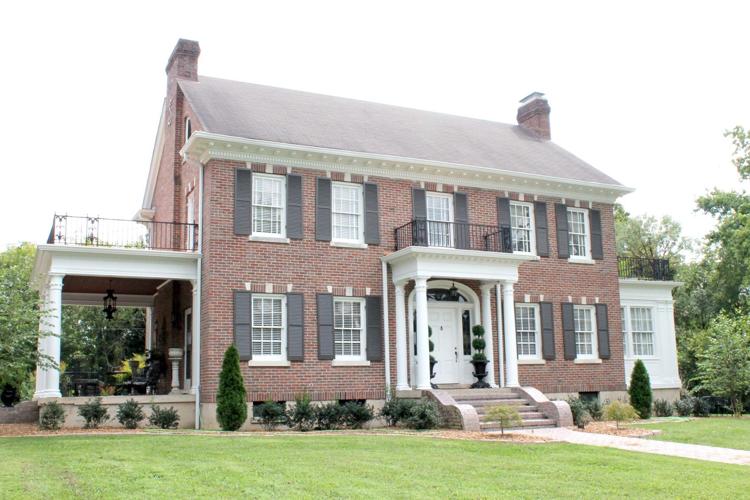 The Steversons are the proud owners of the Smotherman House, which was recently placed on the National Register of Historic Places due to its architectural significance.
The couple recently set down with The News to talk about their unique story of becoming residents of the home and how it landed on the registry.
History of the home 
According to the Tennessee Historical Commission, the Smotherman House was designed by Nashville architect George Waller and built in Tullahoma between 1932 and 1934. Landscape architect John Byars Holder designed the gardens at the same time.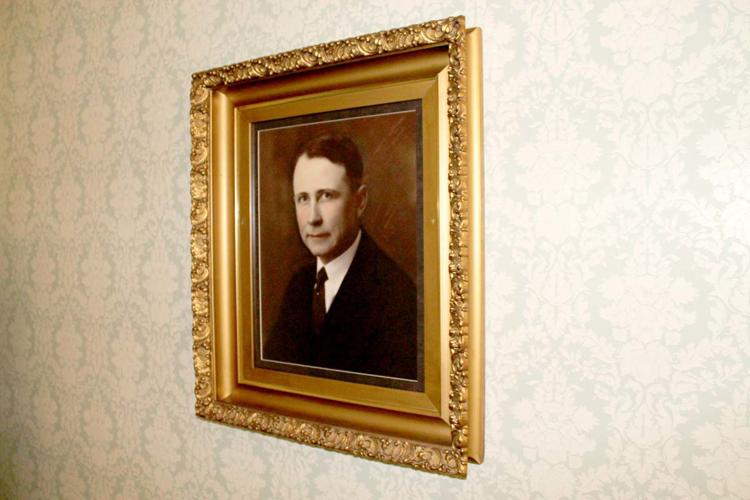 Fletcher Smotherman, a businessman, moved from Murfreesboro to Tullahoma when he became part owner of a wholesale grocery operation and moved the company's headquarters to Tullahoma.
Smotherman directed Waller to design his new house to look like his former residence in Murfreesboro.
Both Georgian Revival Houses are two stories, red brick with classical entries, flanked by one-story extensions.
The Smotherman House exhibits characteristic details of the Georgian Revival style in its symmetrical design, molded woodwork and classical columns. In addition to being a well-known architect of residences across the South, Waller also designed many school buildings, commercial buildings and churches.
A beloved art teacher
While many might have not been familiar with the complete history of the house, for most Tullahoma locals – a group that included Stephanie Steverson – the house was widely known as the home of a local artist and art instructor Ann Smotherman.
 Stephanie, who was a student of Smotherman's when she attended Motlow College, said she always was very fond of her instructor and had an appreciation for her home.
"Ann Smotherman was my art teacher, my favorite one," she said. "I would come by here every day on my way to work. I would go down Campbell (Street) just so I could drive by the home. I've always been memorized by the home, so it's surreal to me to now live here."
A unique journey to a new home
Although they were not actively looking for a new home, the Steversons heard the Smotherman Home was for sale. Interested, the couple attended an open house held last year.
 "We weren't in the market," Steverson said. "We had a nice home here in town that Randy had done a lot of work to. Ann had put the home up for sale and we came to the open house. Of course, you didn't have to convince me. But when he [Randy] walked through, he could see the structure and he knew it was solid. It was very well thought through."
The couple took possession of the house on July 11, 2017. Not long after, they learned that the home had been nominated for the National Register of Historic Places.
"We were told that the home was up for nomination," Stephanie said. "We were told that they had been down here from Nashville. However, what had happened, when they realized we were going to purchase the home, they dropped the ball. They didn't know if the new owners would want that or not. After talking with Marjorie [Collier of the Historic Preservation Society of Tullahoma], I called the Nashville office and we got it all back on track."
Nominated and accepted for its architectural significance, the exterior of the home cannot be added onto or altered, conditions with which the Steversons are happy to comply.
"The home has to be original and we wanted to keep as much original as we could," Stephanie said.
Randy Steverson said the task of keeping most of the original home was made easy thanks to the Smothermans' care of the building over the years it was in the family.
"Nobody builds a house like this anymore," he said. "Even the radiator system still works, we used it last winter. The front porch was in pretty bad shape. We had talked about repairing it, but it was too far gone. We took it off the house and built the replica of the original. It is identical. Anything else after that was just pressure washing and cleaning up. The structure is like it was built yesterday. They built it to last."
The couple said they are thrilled to live in the home and excited to have it listed on the register.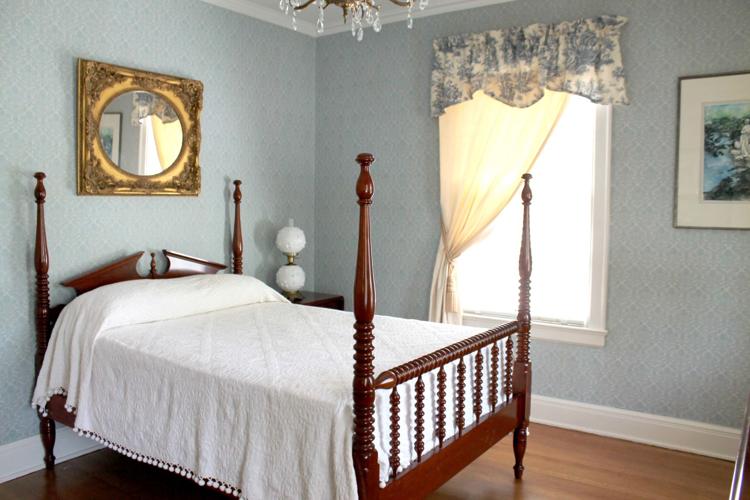 "Randy and I would are truly blessed to live in such a beautiful home," Stephanie said. "We are extremely honored that our home has been placed on the National Historic Register.  This honor would not have been possible without Marjorie Collier. We would like to thank her for all of her work and dedication toward getting our home nominated. We would like to dedicate this honor to the late Fletcher Smotherman and the Smotherman family.  Mr. Smotherman not only created a beautiful home, but definitely one that was built to last!  We also would like to give a very special thank you to Ann Smotherman for her dedication and preservation toward this beautiful home."
The Smotherman House is located at 211 West Blackwell St. in Tullahoma.
Kali Bradford can be reached by email at kbradford@tullahomanews.com.