In the middle of a worldwide pandemic, people have panic-bought, started selling hand sanitizer and toilet paper for double the price and many people and businesses have either decided or been mandated to close their doors to the public. However, a few places that have not closed their doors to those in need are our local food pantries. Some of the pantries have changed their hours and methods of delivery to ensure the safety of volunteers and those in need, but they are still here to help lend a hand.
The church is still giving during this time, just in a different way in order to protect their members and those in need while still being able to serve the community. "We have always been open to the public Monday through Thursday. However, due to COVID-19, our doors are now staying locked. We are asking anyone in need of food or financial assistance to please call the church office at 455-2200 and leave a message," member Pam Bussell said. "Someone will return their call within 24 hours and make an appointment for them to come and pick up their food. We will set it outside the door when they arrive. We are not allowing any walk-in traffic."
First Christian Church is located at 120 W. Grundy St.
Open Tuesday and Thursday from 12 p.m. to 2 p.m. to everyone that needs food. Last week, they served 60 families. This week was slower because people were afraid to get out. Those wanting food just need to bring a picture identification card. If anyone needs financial assistance with utility or other bills, they are asked to bring a copy of the bill, photo identification card and a phone number so that the center can reach out to them later that day. For the safety of everyone, the volunteers are handing food out of the front door when people arrive.
Henry Center FUMC is located at 201 W. Lincoln St.
Life Change Church's food and personal care pantry is open on Tuesday and Thursday from 4 to 6 p.m. With help of monetary and food donations from church members, the staff has worked to get as much as they can for those in need including food, toilet paper, household items, dog food, diapers, wipes and more.
The entrance to the pantry is located at 408 Wilson Ave. It is across the street from the Coker building, near their handicapped entrance to the church, across the parking lot from the old CrossFit Tullahoma building.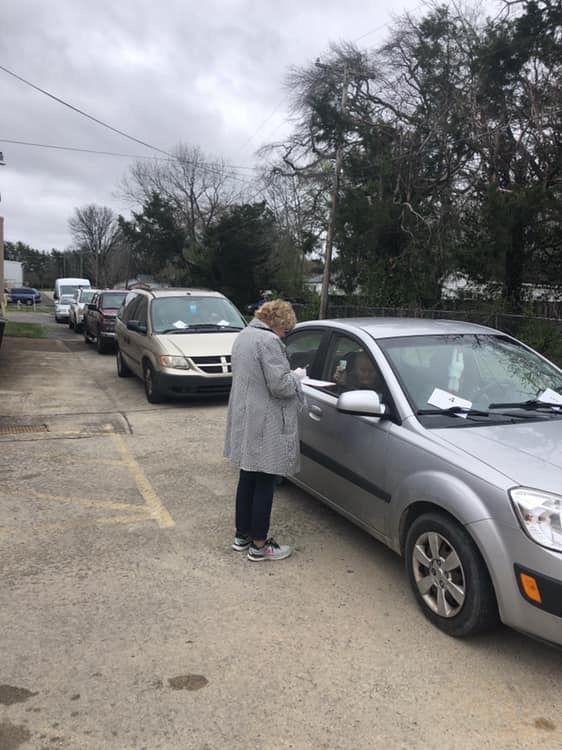 The Attic Outlet (Second Harvest)
               "The Attic Outlet store is shut down right now. We are following the same protocol that the school system is doing," director Lisa Cardwell said. "We will not open until the schools are back open."
"However, our food pantry is open and we have completely changed the way we are executing it. We are doing curbside service on Wednesday every week from 10 a.m. to 12 p.m. for the residents of Coffee County only. On Friday, we are doing the same thing for Franklin, Bedford and Moore counties. Everyone will get a large emergency food box every week that should keep them comfortable for the week, and they are welcome to come back the next week," she added.
"All they need to bring with them is their identification card, social security card and proof of residence like a piece of mail or utility bill just because your license does not always have the correct address on it," Cardwell explained.
"People line up and stay in their car in our parking lot on Grau Lane and we will bring it to them. They do not have to get out of their car," she said. "We had people on Wednesday show up at 8 a.m. to make sure they were guaranteed food."
The Attic is a USDA food site through Second Harvest. "Before we agreed to open back up during COVID-19, I had to make sure our food supply chain was set and Second Harvest is very confident that their supply will not end so we will continue to be here," Cardwell said.
The Attic Outlet is located at 302 W. Hogan St.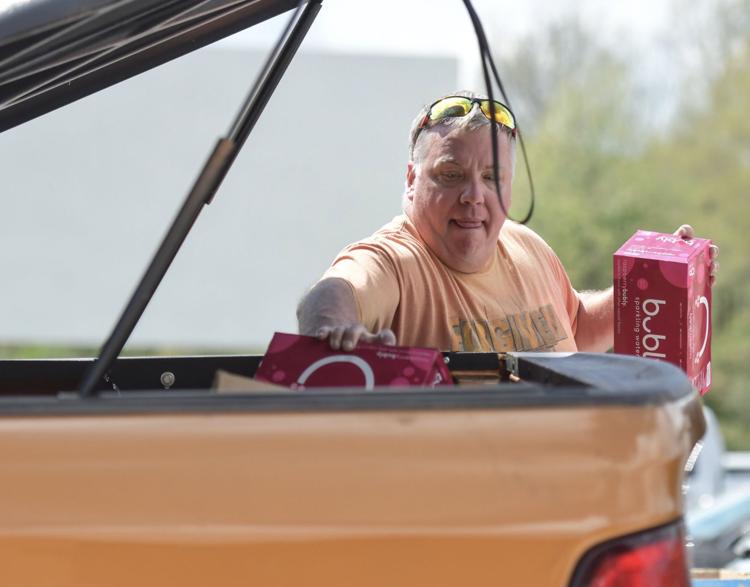 Westside Church of The Nazarene
               "We are still here and because people need it so much, we are increasing the amount of what we are giving," coordinator David Statum said. "This week, we gave away 100,000 pounds of food. I am making another trip, bringing three truckloads full of food back to the church. We are doing everything the same as before. We have a few safety precautions we are taking because of coronavirus, but we are mainly keeping things the same at the church. The police chief helped us out with making an efficient parking plan because we are serving 1,000 people per week now."
               Because the need for food in the community keeps growing, Westside Church of The Nazarene began holding their food-share at Montana Drive-In this week until further notice. Montana Drive-in is a co-sponsor "We are doing it at the same time and all. We just have a new location. We needed more space than what we had at the church, especially for parking. We are really excited," Statum said.
               The food-share begins at 2 p.m. Wednesdays and lasts all afternoon.
               Westside Church of The Nazarene has a Go Fund Me page as well as a PayPal account (www.paypal.me/familyfoodmin) for those who are able to give in order to help with their efforts.
               Montana Drive-In is located at 10251 Tullahoma Hwy.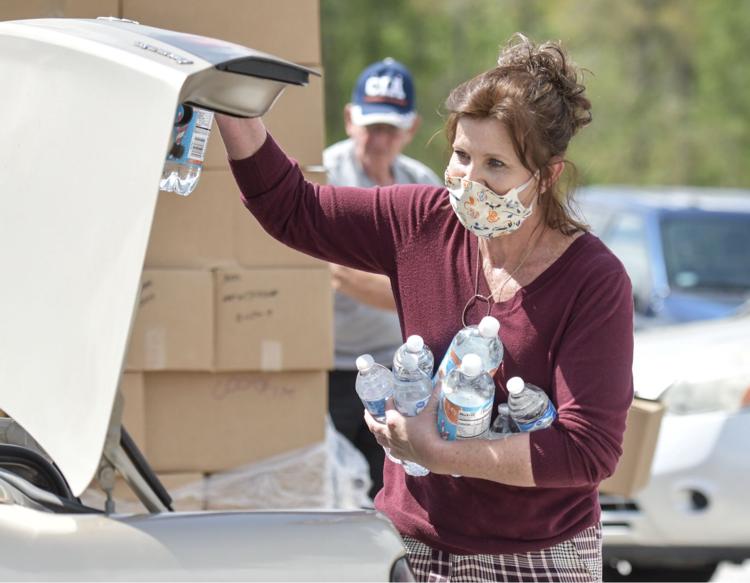 Due to the pandemic and to ensure the health and safety of everyone involved, Good Samaritan has started to deliver groceries through the door. No one is allowed in.  Their hours are still the same and they have no plans to change, according to Executive Director Cindy Kinney. The only thing the ministry is not doing at this time is helping with financial assistance. The organization is still operating the same where people can drive up and volunteers bring food out. This service is for Tullahoma residents only.
Good Samaritan is located at 210 E. Grundy St.