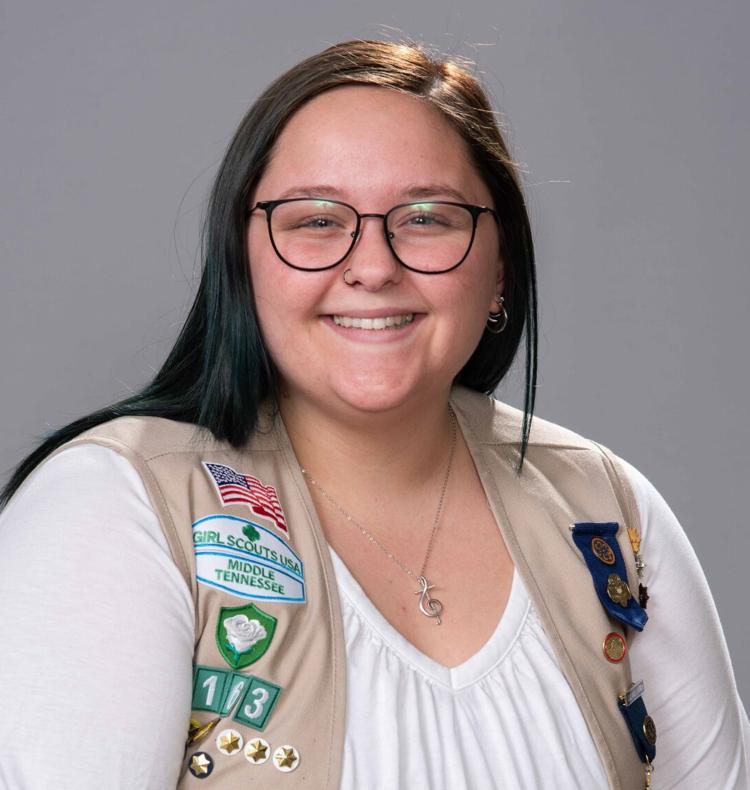 Girl Scouts of Middle Tennessee recognized Tullahoma resident Sydnee Pendergraff from Troop 2163 for earning a Gold Award, one of the highest honors given to a Girl Scout.
For her Gold Award Take Action Project, Sydnee worked to build men's dressing rooms out of eco-friendly and repurposed materials such as cubicles for privacy walls for a theater's green room. She hoped to educate her community on the mission of reduce, reuse, recycle, repurpose though the creation of a social media campaign.
A Gold Award project entails a minimum of 80 hours of community service, and typically takes one to two years to plan and complete a seven-step process. Gold Award projects produce sustainable, long-lasting solutions for problems in the community.
Sydnee was one of 31 Gold Award Girl Scouts recognized this year for completing service projects that address education, public safety, science, the arts, and many more issues.
The Gold Award is earned by approximately six percent of Girl Scouts annually, and more than one million Girl Scouts across the country have earned the Gold Award or its equivalent since 1916.
"The Gold Award is a tremendous undertaking, requiring planning, persistence and a commitment to tackling the most important issues impacting our communities," said Agenia Clark, President and CEO of Girl Scouts of Middle Tennessee. "We are so proud to recognize the service and achievements of these Gold Award Girl Scouts and look forward to seeing all that they will accomplish in the future."
Girl Scout Bronze and Silver Awards were also presented to Girl Scouts and troops who have made a difference in their communities and across the globe. Each level of awards focuses on Take Action projects that produce sustainable, long-lasting solutions for problems in a community.
Girl Scouts of Middle Tennessee serves more than 14,000 girls and 6,000 adult volunteers in 39 counties. It is a part of Girl Scouts of the USA (GSUSA), the world's preeminent organization for girls, with a membership of more than 2.6 million girls and adults nationwide. GSUSA continues to strive to build girls of courage, confidence, and character, who make the world a better place. For more information on how you can be involved in Girl Scouts visit www.gsmidtn.org.