Editor's Note: "Q&A" is a new, reader-submitted question-and-answer interview with everyday people in our community. In this edition, Q&A catches up with Coffee County Lannom Memorial Public Library employee Leslie Warren.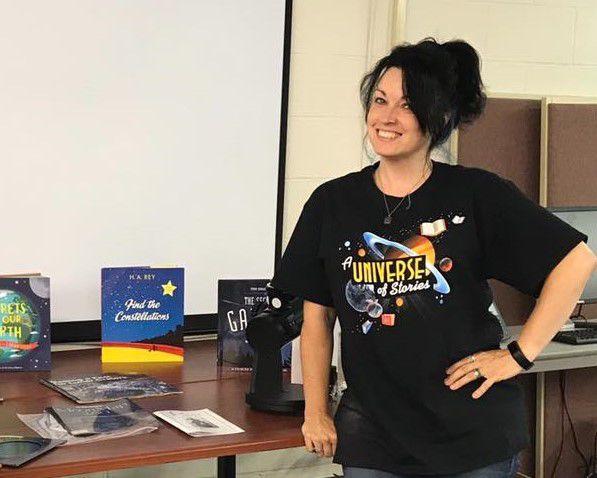 What do you like about your job as Youth Services Program Director at Lannom Library?
I am no longer the Youth Services Program Director. I recently accepted another position here at Lannom as Assistant Director. The best thing about being Youth Services was the children. I loved to see them daily and hear their conversations. I could take the whole hour of story time to listen to them tell me about their day, family, or anything else they thought of.
The Rock Creek Story Book Trail was launched in May. Could you briefly explain what it is? What has the response been?
The trail has been an amazing addition to our community! Tullahoma recently expanded the walking greenway to go behind our building. We were blessed with a grant partnership with UT Extension to install a story walk. This is a children's book that you read as you walk the path. Pages are set in permanent platform every 30 feet. We also have an incentive program for kids. There is a dragon (that was created by local artists Rob Warren and Jordan Nalls) hiding in the book. When the kids come in and tell staff which post the dragon is on, they can get a charm. We change the book every 2 weeks, weather permitting. The dragon moves every book and new charms are available.
The response has been overwhelming and positive. We gets remarks all the time from children as well as adults that enjoy reading along.
What other summer activities does Lannom offer to young people?
Here at Lannom, we offer programs year round, but our biggest time for children is during the summer. Summer Reading begins when schools ends and continues throughout the month of June. June programming is daily Monday through Friday. We have programs for all age groups from Teen Programs to Under 3 Story times for infants and toddlers.
Looking back on your childhood, what were your favorite children's books to read?
I was a heavy reader and so were my parents. The first book I ever read by myself was a Dick and Jane primer. During elementary school I re-read "The Secret Garden." In high school I fell in love with "The Great Gatsby."
When you are not at the library, what are your hobbies? What do you like to do in your spare time?
I'm a pretty active person. I'm a runner, although I'm taking a break right now. I completed my first half marathon last year (It will be my last, I will stick to 5K). I also am involved in Black Cat Tribal Belly Dance. I have a small hobby farm with goats, chickens and a garden. We plan to get into beekeeping and start an orchard next season.
Of course I read. I read everything, but my favorite genres are fantasy and mystery/thrillers.
Talkin' Tullahoma is your opportunity to submit news, views or information about anything that interests you in the community. Have something to share? Send your column to klapczynski@tullahomanews.com for consideration and include "Talkin' Tullahoma" in the subject line.