Meet local artist Lynn Anthony.
Not only does Anthony try to evoke positive emotions through her art but she strives to brighten the days of those around her with her words and her actions.
Anthony resides in the quaint community of Noah. Nestled between Beechgrove and Manchester, Noah is a small community with family farms and picturesque scenery.
Working from a studio in her farmhouse, Anthony draws much of her inspiration from the serene setting of her home. She also gathers inspiration from her interactions with family, friends and anyone she meets.
She describes her work as "whimsical," with each piece having a whimsy element, whether it be the color, the scale or the subject.
Anthony is an optimist who sees the world through happy glasses – glasses that magnify the positive aspects of any situation. And that vision is reflected in each of her art pieces and every human interaction.
Comforting a stranger
On May 24, Anthony had a chance to comfort a stranger. She was on the way to a family vacation in Ashville, North Carolina –crossing Monteagle Mountain on Interstate-24 – when she saw a car burning on the side of the road.
She stopped and asked if she could help.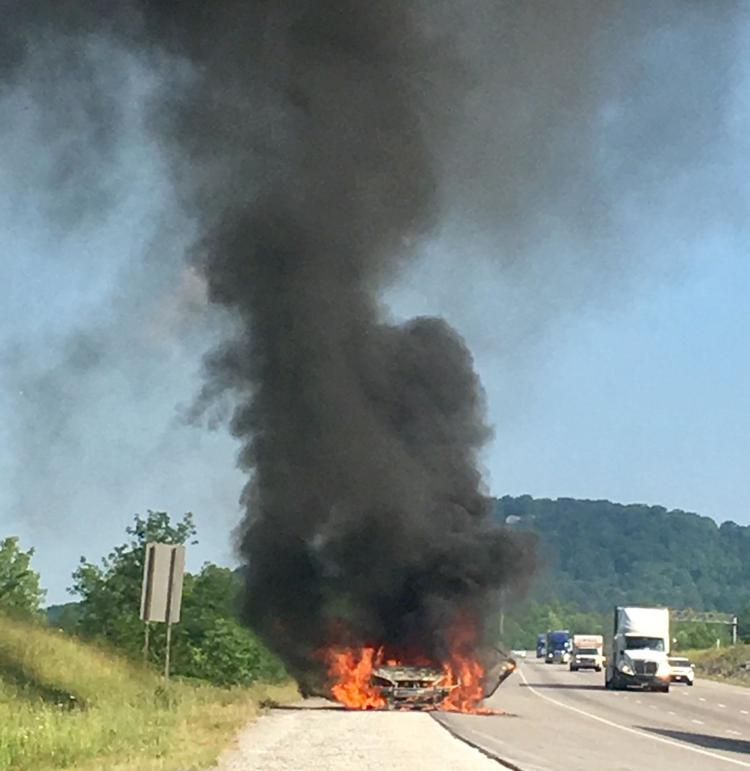 "These folks had lost their only transportation," Anthony said. "Waiting for help to arrive, I sat and talked with the young lady; this was the only car in their entire family. She had no one to call."
The girl couldn't rely on help from a parent, sibling or any other family member, said Anthony.
"I invited the young girl to sit in my air conditioned vehicle to catch a breath as she watched hers burn to the ground," Anthony said.
Anthony didn't leave until there was help.
"We waited for troopers to arrive and made sure these young folks were on their way to getting a means to get back home," Anthony said. "I reminded them that, at some point in all of our lives, we have been where they are – maybe not literally burning but wondering how we were going to solve some problem with limited means. I reminded her that they were not alone and that everything would be alright.
"I hope that our small kindness made a difference in her day—because witnessing hers sure made a difference in mine."
Anthony has exhibited her art at the Tullahoma Art Center, as well as other art venues in the area.
"I am teaching classes at The Iron Pig in Woodbury, at Mayday Brewery in Murfreesboro, and also doing many private painting party classes," Anthony said. "I am also participating in the Murfreesboro Art Crawl in June. I just finished participating in fund raising and then working at Project Graduation for Coffee County High School."
Elena Cawley may be reached via email at ecawley@tullahomanews.com.