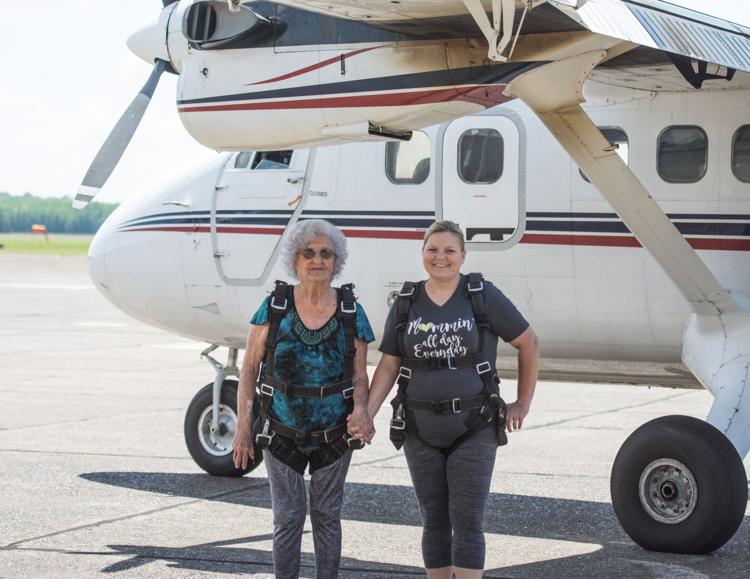 In celebration of her 85th birthday, Joyce Sherrill of Estill Springs decided that a piece of cake simply would not cut it for such an important milestone.
"April 25 was my actual birthday. However, Skydive Tennessee was closed so we had to wait until this month," Sherrill said. She took the leap on last Saturday, June 6.
"I have been wanting to do skydive for as long as I can remember. My husband, along with my children, would always tell me it was too dangerous. I decided that if and when I made it to age 85, then I was going to do it." Sherrill lost her husband of 56 years due to cancer in 2008.
Sherrill's granddaughter Michelle skydived with her. Sherrill said it was a special day to be able to do it with her. She has two children, three grandchildren and 10 great grandchildren.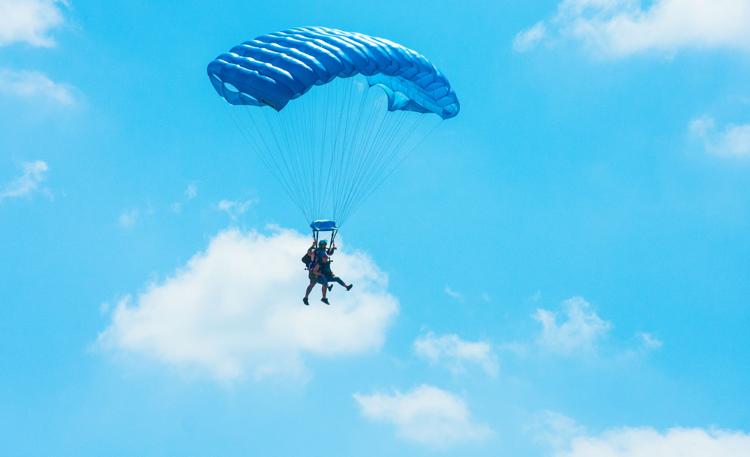 "When we got on the plane everyone gave me high-fives and they were all congratulating me. I had a wonderful instructor with me and I will give him a lot of the credit," she said. "My only fear was actually getting on the plane because the railing and steps are so narrow, but a few guys helped me get on there. Once I was in the plane, I was not scared at all. Everyone kept asking me if I was scared and I just was not."
Sherrill has traveled to Germany, Mexico and more places during her life. "I am not afraid of flying and I was not going to let go of the dream I had to skydive," she said. "It was great to have my grandchildren, neighbors and friends out there supporting me. I had a really great time. The whole crew was so sweet to me. There were 10 of us that jumped that day and they were so supportive in the plane."
As far as the skydiving experience goes, Sherrill says it is a simple process.
"There is nothing to it. My favorite part was falling through a cloud. I have always wanted to know what it felt like to be in a cloud," she explained. "It feels like you walked through a refrigerator. One second it is really cold and then you come out and the sun warms you up. I have no words for that feeling. It was everything I thought it would be and more."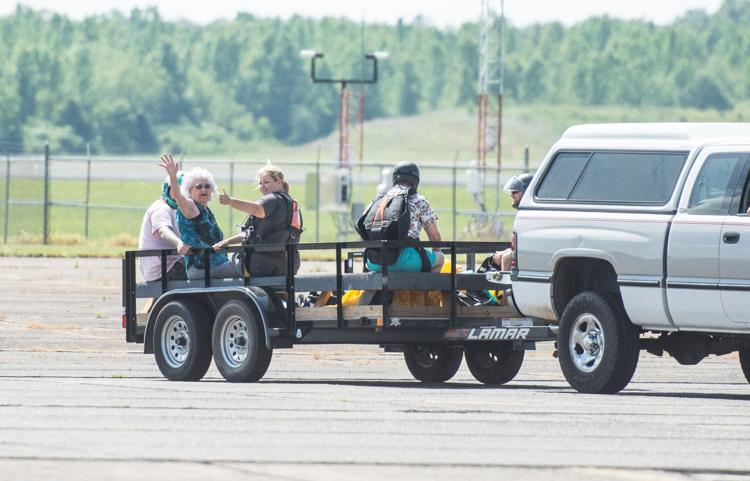 "It was so beautiful to look down at all of the small houses, fields, businesses and everything. It was gorgeous. It does not feel like a free-fall at all. It felt more like I was just floating in the sky. There is a little jerk you feel when the parachute comes out, but that is the only drawback," she said. "I will never forget floating down from the sky and taking in the view."
Sherrill's advice for anyone that is afraid to skydive but has always wanted to do it is "you just need to try it. I loved the whole experience," she said. "I have already told my great grandkids that when they turn 18, I would go with them," she added. "I will be 90 by then."
 "I want to say thank you to everyone that showed up to support me. I appreciate all of them," she added.