The holiday season started with style at the Tullahoma Art Center (TAC) with its Christmas Bazaar Open House this past week.
Along with having booths set up for anyone looking to find a Christmas gift that was more artsy, they also had entertainment based on the 1940's.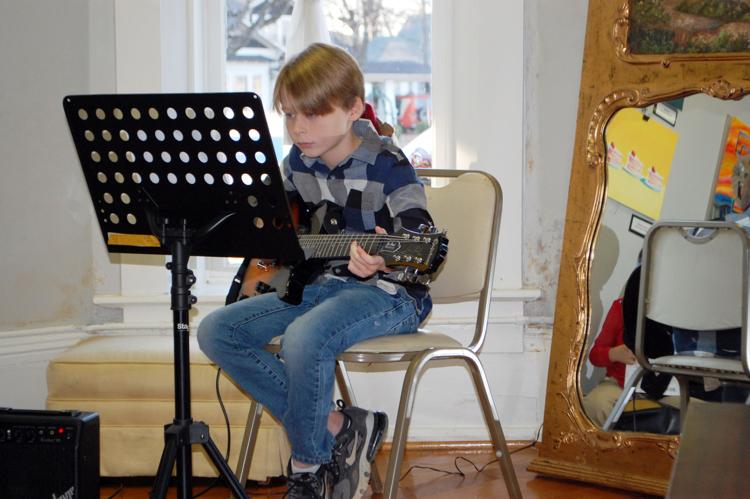 One of the biggest attractions for attendees was the ballroom demonstrations. Valerie Lorenz and the other dancers took to the exhibit floor to demonstrate ballroom dance steps.
Within the limited space, the dancers captivated their audience with each step, spin and twirl as the music guided them with each routine. While there were instances where dancers slightly bumped into one another, it never took away the smiles and laughs of the dancers. When the routines finished, they all received an ovation.
The attendees then moved from the exhibit floor to one of the lobbies where they enjoyed musical recitals from the students at the art center.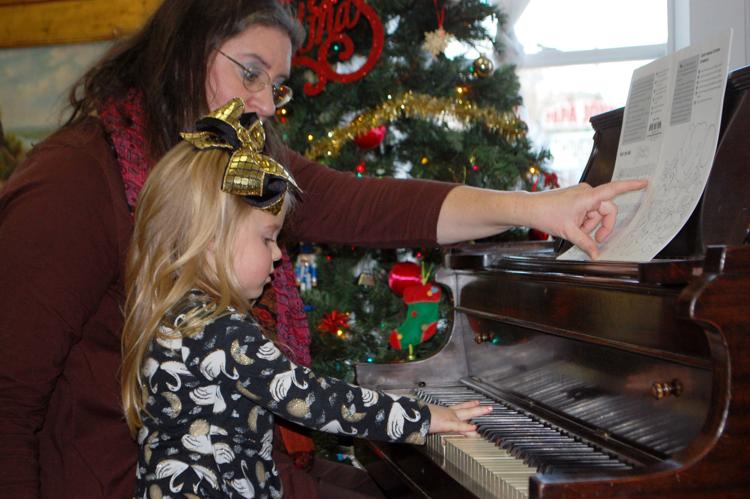 Jenifer Howland's piano students and David Knox's guitar students performed a variety of Christmas songs, with "Jingle Bells" being among the favorite melodies. 
Those on hand also had time to shop in the lobby and gift shop. While the art center has its own gift shop with art for sale, there were booths from local artists filled with various arts and crafts along with food and refreshments.
The art up for purchase ranged from paintings and jewelry to wooden bowls, and stained glass. 
Executive Director of TAC Pauline Steinbrink and the rest of the art center board members were very happy with the turnout for the open house.
Steinbrink said it was a learning experience, figuring out how to transition from the ballroom demonstration to the recitals but otherwise, things went smoothly during the event.
"It was very successful and we will be doing one next year," vowed Steinbrink.