Tullahoma Utilities Authority (TUA) was deemed the number one local power company (LPC) out of 16 in the Tennessee Valley, according to a customer satisfaction survey distributed to utility service users back in the spring.
The survey was conducted in April and May through a partnership with the utility companies, TVA and Colorado-based data management company E Source, according to TUA Vice President of Administration Mary Mealer.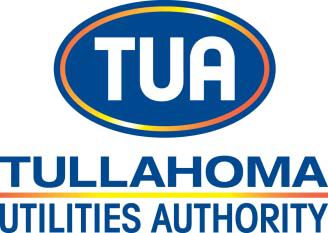 A little more than 14 percent of TUA's 10,500 residential customers – a total of 1,541 customers – received the email link to the survey, Mealer said during the TUA Board meeting in August.  Of the customers who were sent the survey link, only 250 completed surveys were turned in, she added.
The survey was designed to measure customer satisfaction with their respective utility companies in a number of areas, including electric service, community involvement, water and wastewater service and overall opinions.
According to Mealer, by sending out the survey, TUA planned to monitor residential customers' satisfaction with the services the utility provides, as well as to identify areas where the service improvements can be made.
The survey also provided a baseline of customer satisfaction to which the company could compare responses over time, Mealer added.
While TUA was able to compare its results to the overall pool of other utility companies, the identities of those other utilities involved in the survey was kept anonymous, per E Source's instructions.
Overall customer perceptions
When it came to the overall value provided to customers, TUA ranked third out of 16 with a score of 50 points out of 100 – a good 10 points above the average score of 40 points.
TUA only lagged behind the first-place winner by five points and was only bested by the second-place winner by one point, according to the survey results.
When asked about the ease of doing business with the utility authority, TUA ranked second out of 16, finishing just five points behind the first-place utility.
According to the "key value drivers" for the overall perceptions portion of the survey, the two primary drivers were "energy-efficiency program participation" and "being easy to do business with," which Mealer saw as encouraging of TUA's customer service departments.
The two secondary value drivers were "community involvement and reasonable prices," according to the results.
Electric service
When it comes to residential electric service, TUA ranked second of 16 for customer satisfaction, with a score of 76 points out of 100. TUA was only three points behind the first-place utility company.
Further, the average satisfaction ratings for TUA were 9.1 out of 10 for reliability and 9 out of 10 for outage restoration.
TUA's scores were nearly two points higher than the overall average customer satisfaction among all utilities, which was determined to be 7.5 out of 10.
The only low score for TUA came from its energy efficiency perceptions, with the authority ranking 13th out of 16 on one question.
The second question on energy efficiency is where the low ranking came from. Customers were asked how likely they were to recommend TUA's energy efficiency programs to a friend or colleague on a scale from 0 to 10, yet only 12 responses were recorded for this question.
Of those 12 responses, 42 percent were identified as "detractors," meaning they rated the energy efficiency programs between 0 and 6. Thirty-three percent were identified as "passives," meaning they rated the programs between 7 and 8, and only 25 percent were labeled as "promoters," with ratings of 9 or 10.
More responses were recorded for a second question, which was whether or not customers had participated in any energy efficiency programs through TUA in the last year. Of the 248 responses to that question, 85 percent of respondents said they had not. Only 5 percent said they had and 10 percent responded with "I don't know."
Water and wastewater services
When it comes to perceptions on water services, TUA had high scores all around.
TUA had rankings of 9.4, 9.5 and 8.8 out of 10 for outage restoration, reliability and water quality, respectively.
TUA also had high favorability when it came to the reasonability of its prices, with a score of 7.7 out of 10.
Wastewater services also had high rankings, with 9.2 out of 10 for outage restoration and 9.2 for reliability. Out of 152 total responses, TUA's wastewater department had 34 percent rank the service with a 9 or 10 out of 10.
TV, internet and landline services
For the final three service categories, TUA was one of only four other utility companies that offered digital TV, internet or landline telephone services. The authority ranked second for all three in likelihood of recommendation from customers.
For digital TV service, TUA received an 8.6 for outage restoration, 8.5 for reliability and 8.8 for picture quality.
TUA's "reasonable prices" question saw the company with only a 6.5 out of 10 score.
TUA internet service fared similarly for outage, reliability and speed, with scores of 8.8 for all three. The reasonableness of price was slightly higher than TV, with a score of 7.3 out of 10.
Landline telephone service also hovered in the same range, with scores of 8.9 for both reliability and restoration following an interruption.
The reasonableness of price score was also slightly higher than internet service, with a score of 7.6 out of 10.
Community involvement and customer service
TUA's crowning achievements on the survey came from the community involvement and customer service categories, where the company was ranked first out of all 16 local power companies.
When asked to rank the factors that most heavily contribute to that score, customers gave eight separate factors scores over 8 out of 10, including being a local employer at 8.9 and being a "trusted source of energy information" at 8.8.
Three different factors received an 8.7 out of 10, including "promotes safety in our community, is active in our community and has a positive image within the community."
Rounding out the factors were "supports environmental sustainability in our community" and "provides support to local organizations" with scores of 8.6 and "works to improve the economic vitality of our community" with 8.5.
The overall win for the customer service department came from the people that work for TUA, which Mealer was proud to highlight.
On a scale of 1 to 10, customers were asked to rate their satisfaction on a variety of factors, including in-office assistance, out-of-office representation, the billing and payment process and outage communication, among others.
Of these, both the in- and out-of-office representation received the highest rankings, with both receiving 9.1 out of 10.
What they learned
While there were many things TUA was told it is doing correctly, Mealer did say she would be taking some of the recommendations provided to heart, particularly when it comes to the energy efficiency programs.
Mealer said that while the energy efficiency programs were a large value driver for electric service, respondents didn't rate the programs "particularly highly." With this information, TUA will spend time refining this aspect of its services, Mealer said.
Erin McCullough may be reached at emccullough@tullahomanews.com.