Walking into the Downtown Avenues from the Northwest Atlantic Street entrance, an open space to the left full of glittering jewelry and neatly hung clothing, is one of the first things to catch the eye. This space, currently decorated in Christmas trees, red bows and ornament displays while classical caroling music plays from a hidden speaker, is known as Pretty Discoveries.
The boutique is owned by Stephanie Ogle. She is assisted by her best friend Tonya Preston, Ogle's right-hand woman and also the manager of the store. The pair are the only employees of the establishment.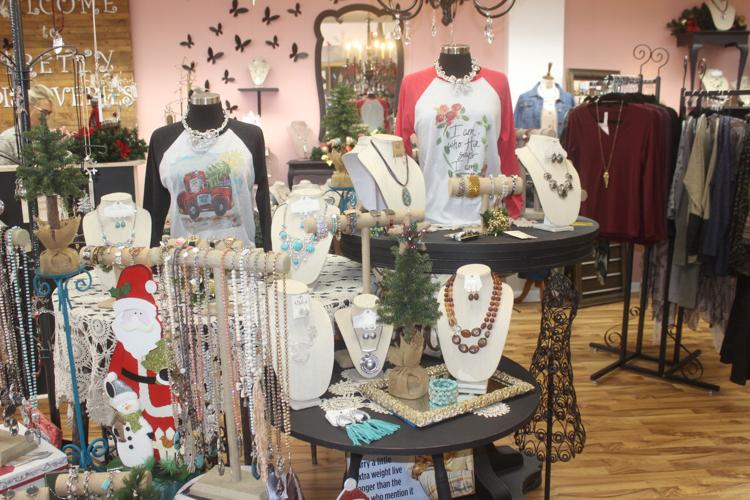 Ogle started the business out of her car. She would have six sets of jewelry and sell them to her friends and built her business from the ground up. Finally in 2010, Ogle started opening stores. She only had jewelry and purses, then slowly incorporated clothing. She had boutiques in Lynchburg, Fayetteville, Manchester, Winchester and Tullahoma. She closed the other four businesses down and ended up unifying all of her products into one store in Tullahoma, two years ago.
The store now offers their own line of candles, hand-painted artwork from Living on Paint and Prayer, purses, clutches, wallets, clothing, jewelry, ornaments crafted by Two Trees, wedding gifts, home décor, and a lot of Christmas gifts including sock ball ornaments. All of her jewelry is handmade from Missouri.
"I love clothes and jewelry, and this business gave me a way to interact with women and make them feel good when they come in," Ogle said. "Being in an open, mall-type building, all of the business owners play and work off of each other. We share customers because we are so close together and it works really well."
"In a town where there aren't that many boutiques, we are happy to offer clothing for women here so that they don't have to drive to another city for clothing," Ogle said. "I work with a buyer in New York and that is where most of my clothing comes from. We have uptown clothing with a small town feel."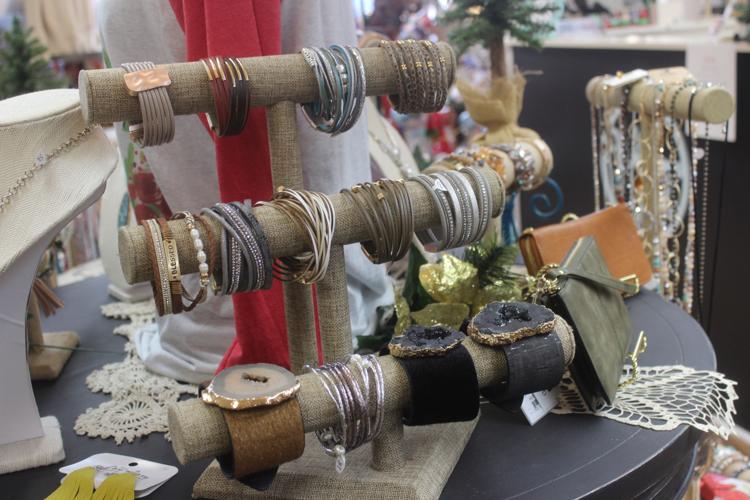 "We love that most of the stores in The Downtown Avenues are owned and operated by women," Ogle said. "It is a unique situation and we are proud of that. We all work very well together."
"We believe in retail therapy," Preston said. "When you come in here, tell us your problems. We are here to help you."
"When women come in to buy clothing, a lot of times it's to make themselves feel better or take their mind off of things, to celebrate something, or they have lost weight and they come in to buy smaller clothing," Ogle said. "That is the coolest thing because I like to make people feel good."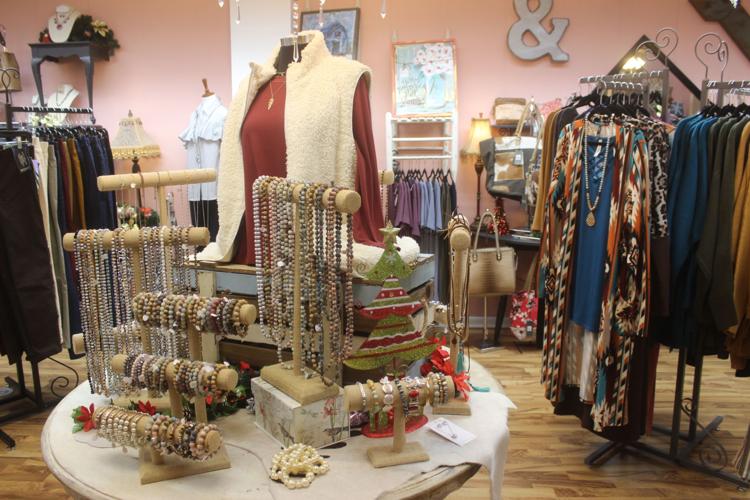 "Before I started this business, I remember going into a boutique and feeling like I did not belong there because of the way employees were treating me," Ogle said. "I decided then that I was going to start a business where anyone could walk into and feel welcome there. Even if they just come in to look, I want them to feel that way."
Pretty Discoveries will be open when Santa visits The Avenues on the first three Saturdays in December from 11 a.m. to 4 p.m.
The boutique's regular hours are Monday through Friday from 10 a.m. to 5 p.m. and Saturday 10 a.m. to 4 p.m. For more information and to stay updated on their small business Saturday sale plans, visit their Facebook page "Pretty Discoveries Boutique" or stop by The Downtown Avenues at 115 NW Atlantic St.