Local author Mary Jane Miller has teamed with the Coffee County Lannom Memorial Public Library to start a writers' group meant to support and encourage local writers. She started the group in January hoping to inspire and lead writers to fulfill their literary aspirations.
Miller got her writing start more than 20 years ago, when she worked as a news writer for a radio station in Murfreesboro. She has also written articles for the Tennessean newspaper and worked as a journalist for Mission Magazine.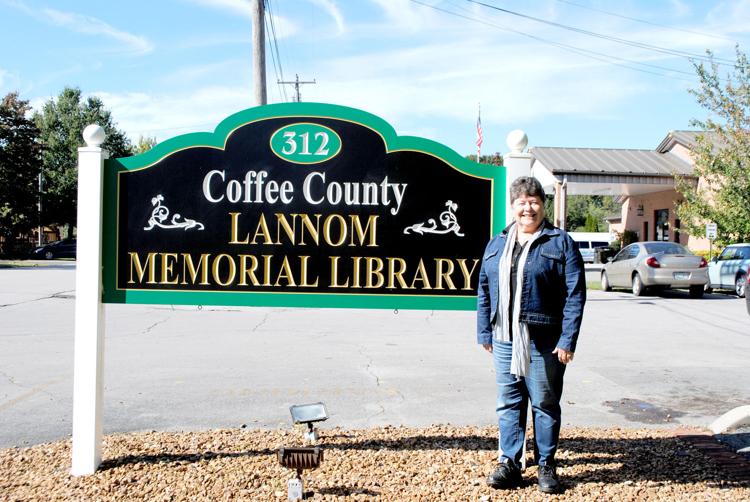 Her self-published religious book, called "Life Lessons from the Hive," draws parallels between the activity of honey bees and life in the kingdom of God. The book, Miller said, was a finalist in both the Indie Writers Self-publishing Awards and the Oregon Christian Writers' Cascades Awards.
Miller decided to start a writers' group when she needed a little motivation to write her second book.
"The best thing about the group is the importance on self-motivation," said Miller. "The group provides support to those who need the extra push."
"The library has been nothing short of amazing. When I needed encouragement and found that there were no writers' groups in the area, I knew I needed to start one," Miller said. "I went to the library and asked to start the group. They were so supportive and accommodated us with a space. They've helped promote our group, and above all they've been incredibly helpful in supporting what we do."
The group consists of approximately a dozen talented writers who share their work with critiques, ideas and comments. By reading their work in the group, Miller said, they are able to fill in the gaps in their writing that they may not have caught in the first draft. It is a way to help the writers take a step back and take a look at their work to give it the attention-grabbing head-start that it needs.
"The group offers support for all its writers. We are able to connect with others who are like-minded. This group gives us a place to practice our craft and really hone it down," she said. "Writing is a skill. No one writes the great American novel in the first draft. It takes editing, revision and a support group that gets you."
In fact, Miller said, two of the group's writers are getting close to publishing first books of their own.
The writers' group includes aspiring authors of many different genres, from poetry and children's books to fantasy and historical fiction. Anyone is able to join, though Miller said it helps to be serious about writing.
No writing sample is needed on your first visit, Miller said, but it's helpful to come with a goal in mind. 
"Many people have a book in them," she said.  "They just need a little push to get it out."
The group meets the second and fourth Monday of every month starting at 6:30 p.m.
For more information, call the Coffee County Lannom Memorial Public Library at 931-455-2460.
Faith Few can be reached via email at ffew@tullahomanews.com.