Last Sunday, July 14, Tullahoma resident Louella Pyle celebrated yet another milestone birthday – her 102nd.
Louella Martin Pyle was born in Moore County and grew up on a farm near Turkey Creek. When she married her now-late husband Paul in the 1940s, she moved to Tullahoma, where Paul was born and raised.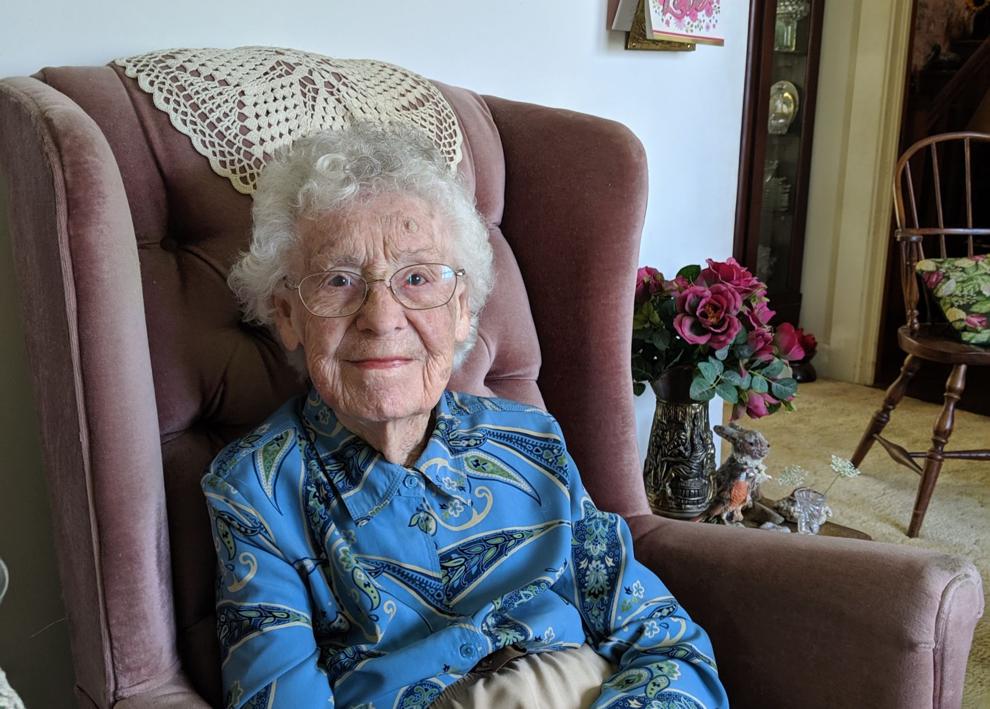 In those early days of marriage in her new city, the first job she took was at the Lannom Manufacturing Company. Founder George Sharp Lannom, originally a manufacturer of leather horse collars and harnesses, had by then developed a sporting goods line to keep the tannery he established in 1921 active through the decline of animal-powered farming. Football and basketball production had been discontinued by the time Louella Pyle went to work for Lannom Manufacturing. By then, the plant was producing more than 7,000 baseballs daily.
But in the face of a World War II labor shortage and the local construction of one of the U.S. Army's largest training bases, Camp Forrest, the Tullahoma factory was shuttered. It would later return to operation under the name of its sporting good line – Worth – but by then Louella had gone to work for a clothing store and then for her husband, Paul.
Paul Pyle
Louella Pyle was eager to discuss her husband Paul, who died in 1991.
A World War II Navy veteran, Seaman First Class Paul Pyle worked as a correspondent for the now-defunct "Nashville Banner" newspaper and as an electrician for Camp Forrest before, in 1945, he opened his own photography studio in Tullahoma.
As a prominent photographer, Paul Pyle had the opportunity to take pictures when President Harry S Truman visited Tullahoma to dedicate the air force base in honor of Gen. Henry H. "Hap" Arnold.  Truman's visit, Louella said, was a highlight of her life.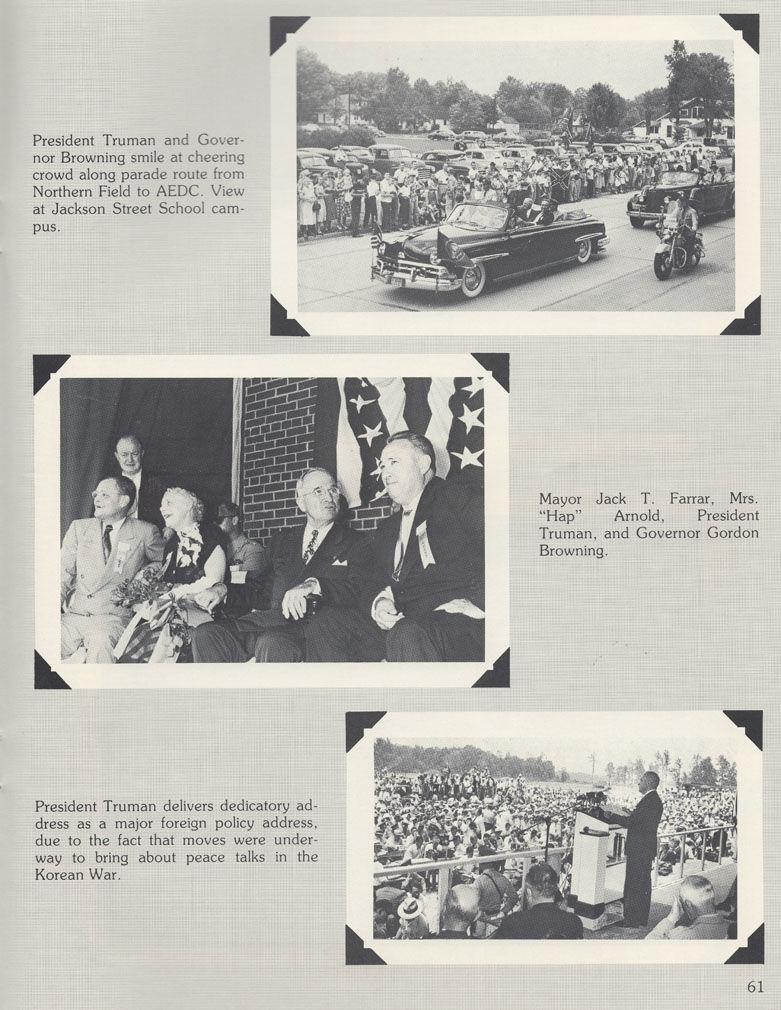 For 30 years, Paul Pyle operated his photography studio – taking portraits for the Tullahoma High School yearbook as well as for many individuals in the area. A historian who used his self-taught photography skills to capture the city, Paul also took photographs of the area from a plane – before there were helicopters – and was one of the first in the region to use a panoramic camera for aerial shots.
"My husband was always interested in Tullahoma. He loved Tullahoma," Louella said proudly.  "As long as he lived, he was interested in this town."
That the award-winning photographer was interested in Tullahoma is no secret.  After serving his country, Paul Pyle devoted himself to serving his community.  He was a city alderman, director of the Tullahoma Housing Authority and a member of both the Tullahoma Civil War Centennial Commission and the Historic Preservation Society.
Paul Pyle's camera and photography equipment are now on display in South Jackson Civic Center's Mitchell Museum, as is a Civil War diorama he was instrumental to seeing made while chairman of the Middle Tennessee Civil War Society.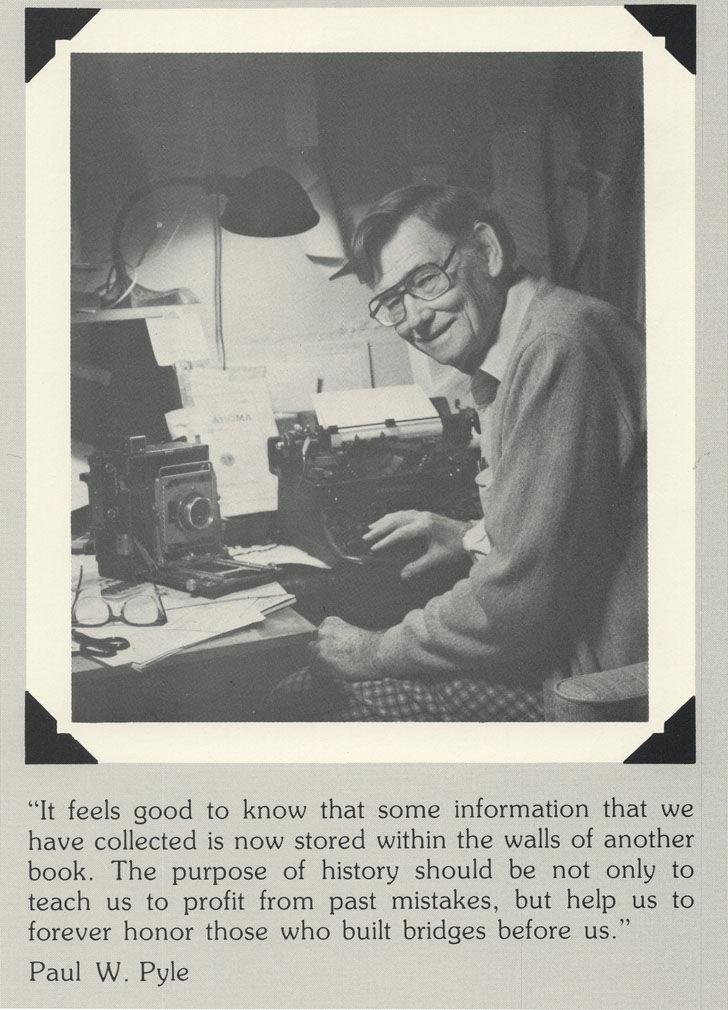 After Paul retired, he learned to play – and then make - Appalachian mountain dulcimers. He made them in a wood shop fashioned from his photography studio and Louella would finish them. Together, they traveled to craft fairs and festivals throughout the Southeast to sell the dulcimers they made – more than 1,640 numbered instruments over the course of 20 years.  And Louella, who recorded each sale, can still tell you where in the world each dulcimer went. 
In time, the Tullahoma dulcimer club was named in his honor. He and Louella would be the heart of the Paul Pyle Dulcimer Association's Dulcimer Daze festival for 20 years.
A continuing legacy
For her mother's 90th birthday, Louella's daughter compiled a book of Louella's poetry into a volume titled "The Life and Poetry of Louella Pyle." Louella began writing as a teenager.  Her work has been featured in The Tullahoma News and recognized by the State of Tennessee.
A charter and still-active member of Tullahoma's Rhyme Time Club, she still gathers with friends to read and write original poetry.  She also loves to read and to color, preferring intricate coloring books.
In 2014, Louella and her husband were honored by the City of Tullahoma for their longtime commitment to the community with the renaming of a Wilson Avenue bridge that crosses Rock Creek.  It is now known as the "Paul and Louella Pyle Bridge."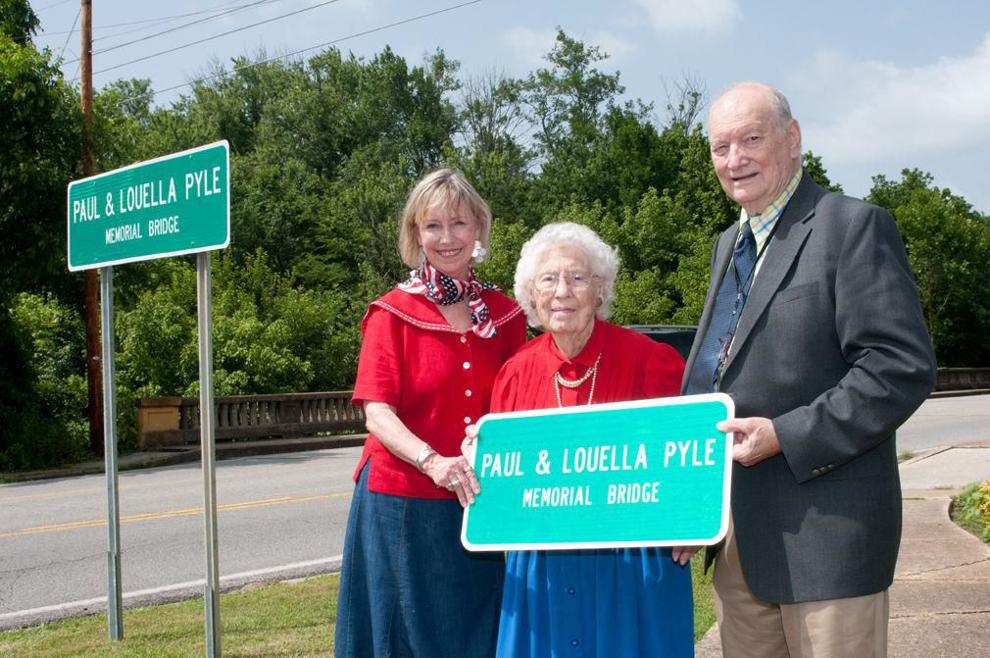 For her 100th birthday, Louella was recognized by the Tennessee Senate for her life's accomplishments. In a certificate of recognition, she was described as "one of Tennessee's most outstanding citizens."
Today, Louella Pyle notes that much has changed in Tullahoma since she first arrived more than seven decades ago. 
"It's strange to me, how much it's built up," she said, noting that there are entire new developments in Tullahoma to which she has never been.  But, she said, the change is welcome. 
It's "good for the economy and the community."
Still today, Louella Pyle is a champion of the community.
Editor Kelly Lapczynski contributed to this report