New cases of COVID-19 and COVID recoveries grew by double digits over Thursday, according to the latest report from the Tennessee Department of Health.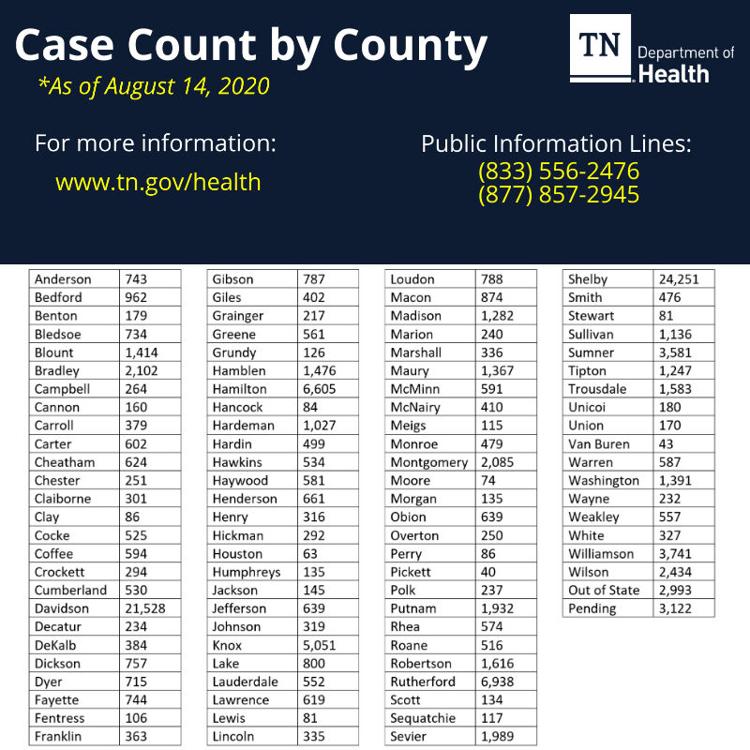 The latest report, which is updated every day at 2 p.m., lists Coffee County with 594 total confirmed cases of COVID-19, with 299 cases still active and 292 recoveries. There have been no new COVID deaths reported in the county; that number remains at three.
The net change from Thursday is -1, with 10 new cases added and 11 new recoveries added.
The data from TDOH does not break down by city; only county.
The case numbers are still high enough to keep all three school systems in the "moderate" spread category, which means all three school systems will switch to their own "hybrid" models of instruction.
In Tullahoma, that model see all middle and high school students distance learning, while elementary school students go to their physical classrooms on staggered days. 
Since the school year began, six of the seven school buildings have had at least one positive case of COVID-19 confirmed. As of Monday, Aug. 10, only Jack T. Farrar remained COVID-19-free.