To better assist senior citizens at higher risk during the COVID-19 outbreak with their shopping needs, many local stores have announced special seniors-only hours for those who have to get out and shop for necessities.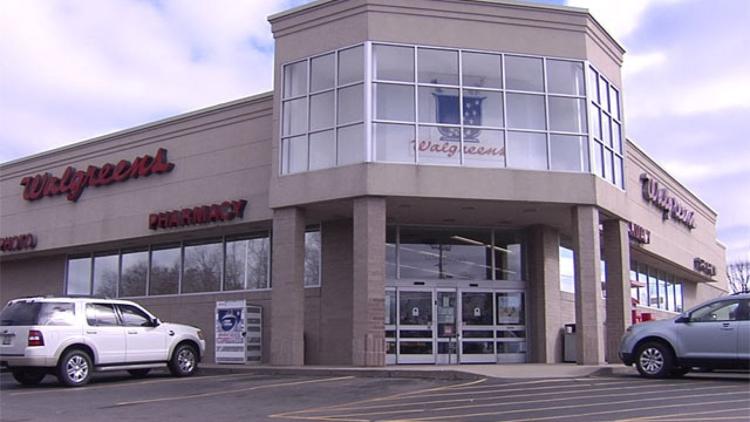 Walgreens has announced "Senior Tuesday" which started yesterday and will continue for a limited time until further notice. On "Senior Tuesday," the day will begin with a seniors-only hour from 8 a.m. to 9 a.m. at every store. During this time, the stores will only be open to those aged 55 and older. This hour is also available to caregivers and immediate family members. Customers will also be able to enjoy up to 30 percent off of items that they need the most. They are also able to pull up and shop essentials during regular store hours, which are now 9 a.m. to 9 p.m. until further notice, by using the drive-thru.
This deal is not in store only. Seniors are also welcome to get online and order items from Walgreens' website, where the up to 30 percent off deal still applies. When purchasing eligible regular priced Walgreens brand items, use the code "SENIOR30" at checkout to receive 30 percent off. For all other regular priced items, use the code "SENIOR20" at checkout to receive 20 percent off.
Walmart, much like Walgreens, will be opening their doors one hour before the store opens, which will be 6 a.m., beginning yesterday through April 28, for customers aged 60 and older. The store's pharmacies and vision centers will also be open during this time. Wal-Mart is also offering curbside pickup where customers can shop online or on the Walmart Grocery app and pick their items up without entering the store. The store's current hours are 7 a.m. – 8:30 p.m. according to Walmart's website.
Beginning last Tuesday, the chain announced that it is dedicating the first hour in its stores to help senior shoppers "avoid busier and more crowded shopping periods."
The store is encouraging other shoppers to plan their trips "around this window of time to allow the most susceptible customers in our communities the ability to shop during the first hour that stores are open," according to a press release from last week.
Stores nationwide also will close an hour earlier than regular closing times "to allow employees to clean and restock store shelves, as well as for their health and wellbeing."
Regular store hours are 8 a.m. to 10 p.m.
According to a press release on their website, Publix is designating Tuesday and Wednesday mornings from 7 to 8 a.m. as senior shopping hours for customers aged 65 and over. The change in hours began yesterday and will continue until further notice. Publix pharmacy will also be open at 7 a.m. on Tuesdays and Wednesdays to serve the senior population.
Kroger is opening their doors to seniors from 7 a.m. to 8 a.m. every day until further notice to offer plenty of time to shop. Kroger also offers Kroger Pickup, an online and in-app service where customers can order their groceries and pay for them on their computer or phone, pull into the designated parking spaces at Kroger and have their groceries brought out to their car without entering the store.
Kroger recently changed their store hours to 6 a.m. to 10 p.m. to give their employees time to re-stock items and clean. However, the store has narrowed them down again, making their hours 7 a.m. to 9 p.m. until further notice.
Big Lots is also encouraging seniors to visit the store during the first hour of opening, 9 to 10 a.m.
Curbside pickup is also available in Tullahoma. Customers can order their essentials on Big Lots' website and call when they arrive to have their items brought out to them.
Another alternative for seniors or anyone with symptoms of COVID-19 to shopping in-store during busy hours of the day is Instacart.
Instacart is an online and in-app service new to Tullahoma that offers grocery delivery directly to the customer's door. Customers add what they need to their cart and pay for the good online and an Instacart employee or "shopper" goes to the store, picks up the items and delivers them to the customer. The News reached out to Food Lion and Piggly Wiggly about senior hours and were told that both stores are in the works of putting hours similar to other grocery stores in place.