Coffee County added another 20 cases of COVID-19 from since Wednesday, according to the latest report from the Tennessee Department of Health.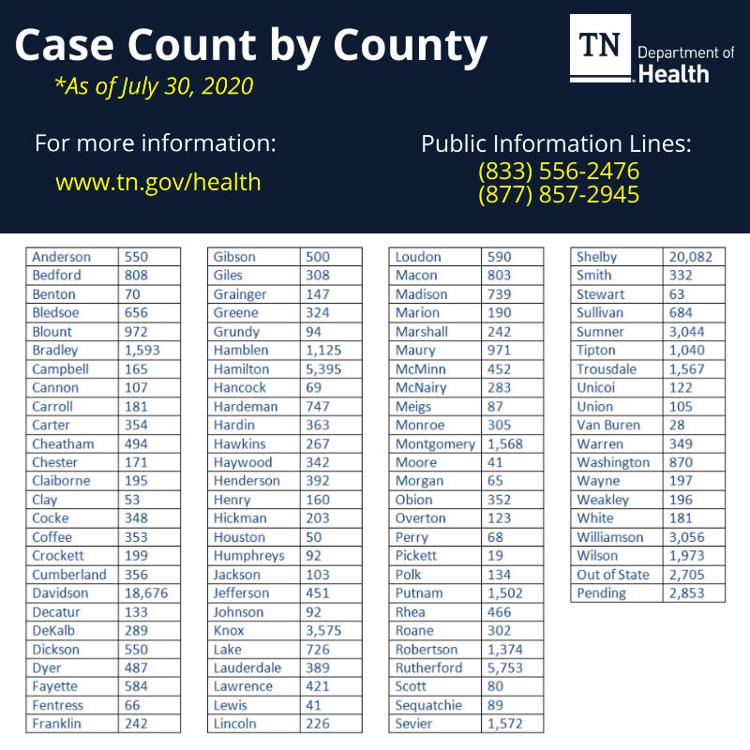 The overall count for the county is now 353 cases, with 188 considered active. Those recovered grew by four, according to the report, for 165 total recovered. The net change was +16, per the data on the report.
Statewide, Tennessee logged an additional 2,049 cases, bringing the overall total to 102,871.