The county reached another unfortunate milestone Wednesday afternoon, as the county crossed 1,000 overall cases, according to the latest report from the Tennessee Department of Health.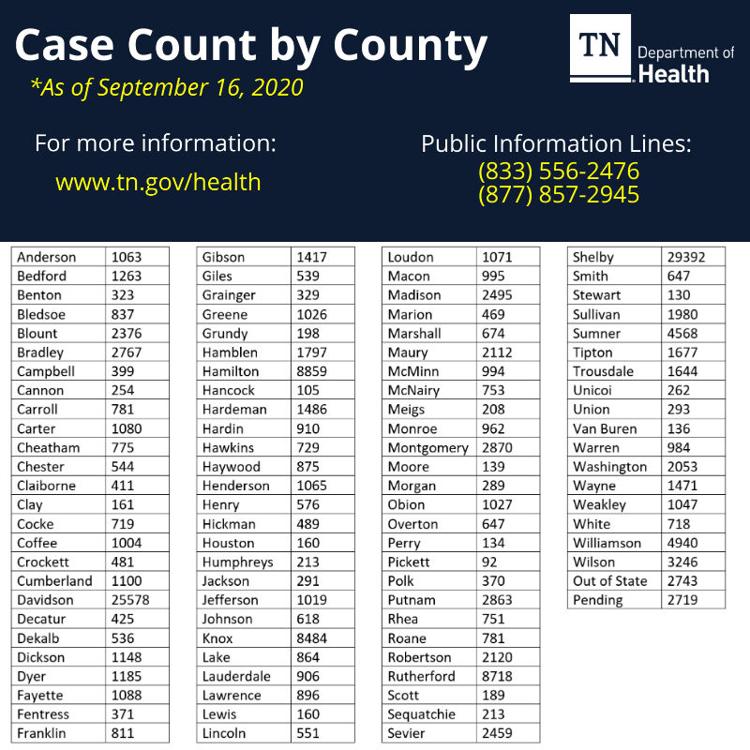 The daily report shows the county as 1,004 overall cases, with 193 active cases and 800 cases considered inactive/recovered.
The county also added another death which brings the total of COVID-19 deaths to 11. 
According to the Long Term Care Facility Data, the numbers for both Life Care Center of Tullahoma and NHC Healthcare Tullahoma have not changed since yesterday. The Morning Pointe cluster has been closed, per the state health department's data from long term care facilities.

However, the NHC Tullahoma website did show some changes.  Per its own dashboard, it has decreased to 10 in-house patients with COVID-19, bumping the number of recoveries to two recoveries.
NHC's self-reporting dashboard shows an increase in staff members with COVID-19 by eight staff members.
For the school side of things, there has been no change to numbers since yesterday.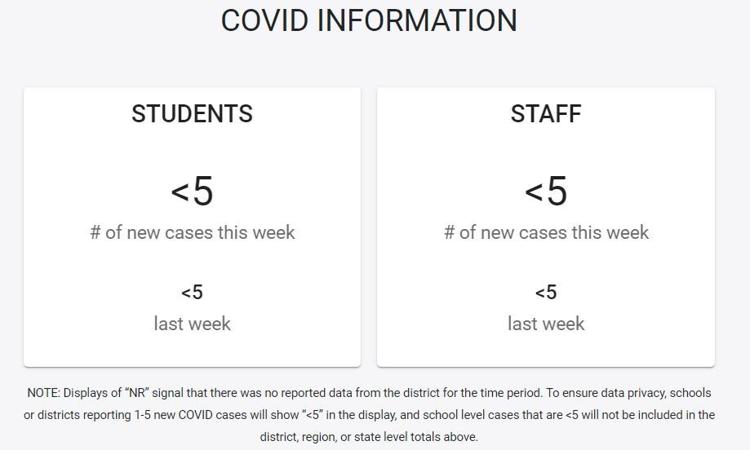 Per the Tennessee Department of Education School Opening Dashboard, TCS reported "<5" cases among students and "<5" cases among staff members this week.
The school system reported the same figures the week prior, per the dashboard.
According to TDOE, if a school system reports between one and five new cases of COVID-19, the "<5" figure will appear in order to ensure data privacy.