Coffee County passed the 500-COVID-19-case mark Friday afternoon, according to the latest report from the Tennessee Department of Health. The overall total now stands at 507, with 285 of those cases considered active.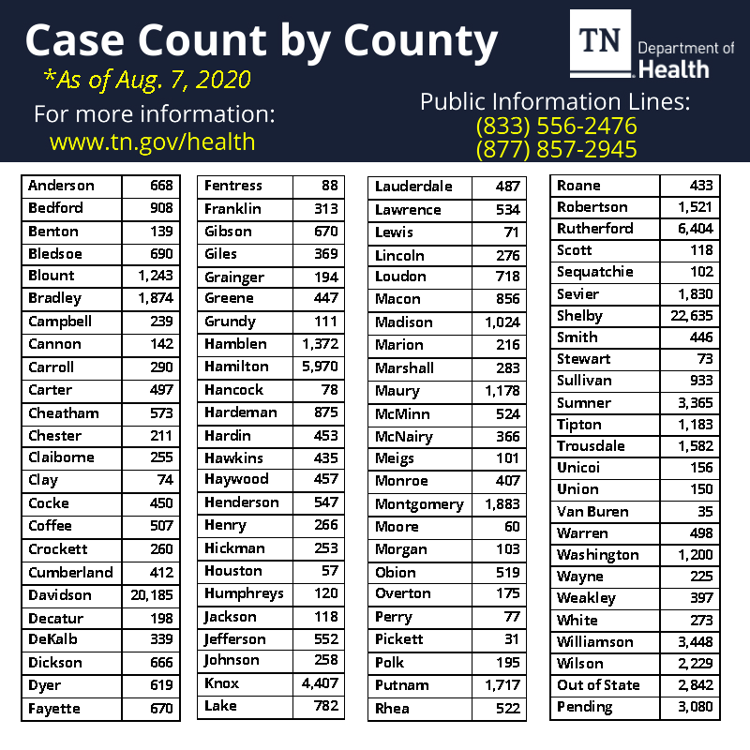 The report, which is updated each afternoon at 2, also listed Coffee County COVID-19 recoveries at 219. There are still just three COVID-19 deaths in the county, per the report. The net change from Thursday's numbers is +18.
The active case number is significant, as it meets the .5% threshold all three school systems in the county are using as a metric to determine if they will transition to a "hybrid" model of education.
Tullahoma City Schools officials announced at a recent study session that the transition to the "hybrid" model would not be immediate, however. Instead, school officials said they would wait to make the transition until a set pattern of active cases could be determined.
Should the pattern of active cases either stay at the .5% mark or continue to rise, the transition will begin.
Just how many days the district will wait has not been determined, though school officials said they wanted to make sure they were making the best decision for students.
What officials did not want to happen, they said, was to switch to the hybrid plan only for the numbers to go back down and have to switch back to the traditional model of school. That back-and-forth would not be good for students, they said.