Coffee County remained at 161 active cases of COVID-19, even as the overall count of confirmed cases rose to 318.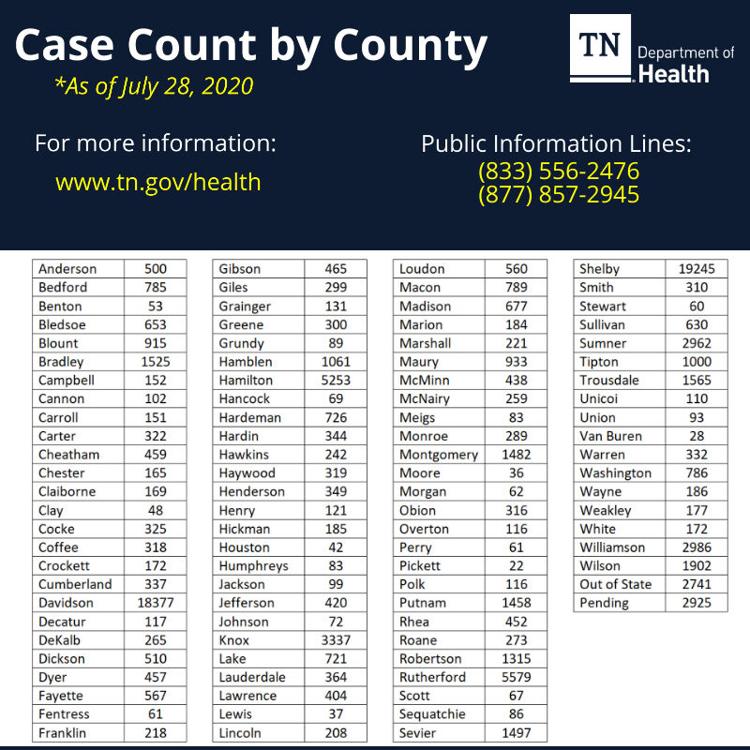 The county logged 309 cases of COVID-19 Monday, July 27, breaking the 300-case mark over the weekend. Active cases also broke through the 100-case mark over the weekend, growing by double digits both Saturday and Sunday.
As of Tuesday, July 28, the Tennessee Department of Health listed Coffee County with 161 active cases, 157 recovered and no deaths related to the disease.
Statewide, another 2,555 cases were added, bringing the overall total cases in the Volunteer State to 99,044. This brings the total active cases to 39,284 and 59,760 recovered.
There are currently 999 COVID-related deaths in the state and 4,372 hospitalized for the virus.