The Tullahoma chapter of Daughters of the American Revolution (DAR) met Sept. 18 to celebrate Constitution Week and to honor one of their own.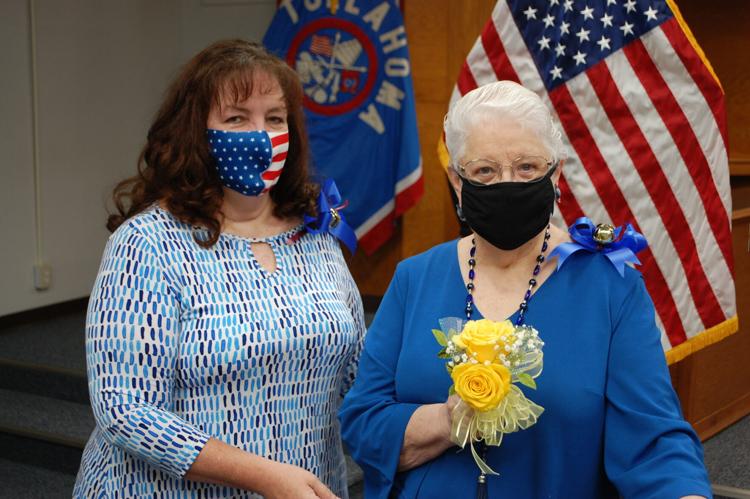 After Mayor Ray Knowis gave out a special proclamation in commemoration of Constitution Week, DAR Regent Emily Thoma said she received an envelope from the Tennessee Society DAR informing her that one of her members won an award out of the 6,000 members in the state.
Thoma presented Dot Watson the TSDAR Member Contest for Literacy.
"We're so proud of you," Thoma exclaimed as she presented Watson her award.
Thoma added Watson also helped the chapter win awards including Most Hours Served by Adults for Literacy Promotion, Most Books Donated to Little Libraries and recognition for Building New Little Libraries.
After receiving the awards, Watson took a moment to talk about the bell used for Constitution Day.
Watson revealed she and her husband Tom lived in Norfolk, Virginia, while he was stationed there in the Navy. One night during dinner, a friend of her husband's came to them and requested they come with him because he wanted to show them something.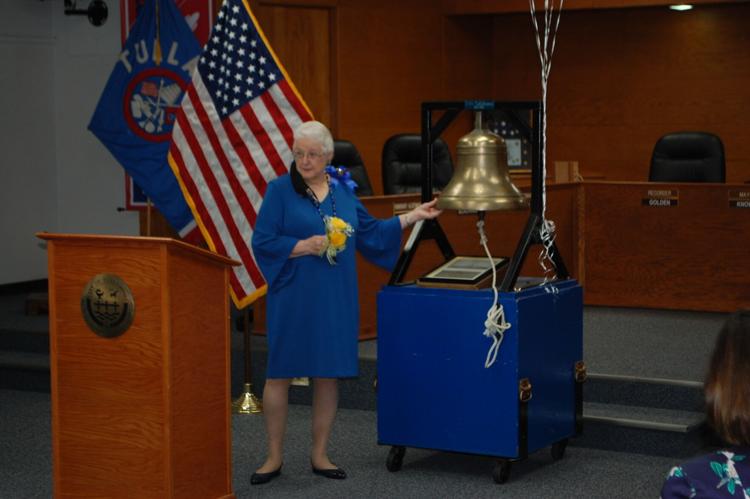 "You have to come with me and see what I just found," Watson recalled. "Tom said 'It's dinner time.' His friend said we had to come now."
They went with him to the front of the administrative building at Naval Station Norfolk. The friend presented them the bell, and Watson said her husband didn't understand the significance at first.
"He said you have to go look at it," Watson said. When they got closer to the bell they saw that it was from the ship USS Tullahoma.
According to Watson, the ship was commissioned to be built during the Civil War but it was never finished, as the war ended.
"We got really excited about seeing that it had USS Tullahoma, because we're the only Tullahoma in the world," Watson said.
She added they showed the bell to her brother when he came to get their mother, as they were moving at the time. She said he was so excited about the bell that when he got home he got people together to try to get the bell to the city.
Watson credited the local DAR at the time and the regent for assisting her brother.
"Finally, we were able to bring the bell to Tullahoma," Watson said. She made clear that the bell was not given to them and it is only on a loan.
Watson said the city must file a report every year about how the bell has been used, its condition and so on.
She said she's happy that the bell is in the town and finished her story by stating the man who found it first, Allen Walker, and his wife were presented a key to the city at the time for finding the bell.