It's official: Dr. Catherine Stephens has signed her contract, making her the first woman to be named Director of Schools for Tullahoma City Schools.
Stephens met with School Board Chairman Pat Welsh while maintaining an appropriate social distance of six feet during a special called meeting of the school board, which took place electronically.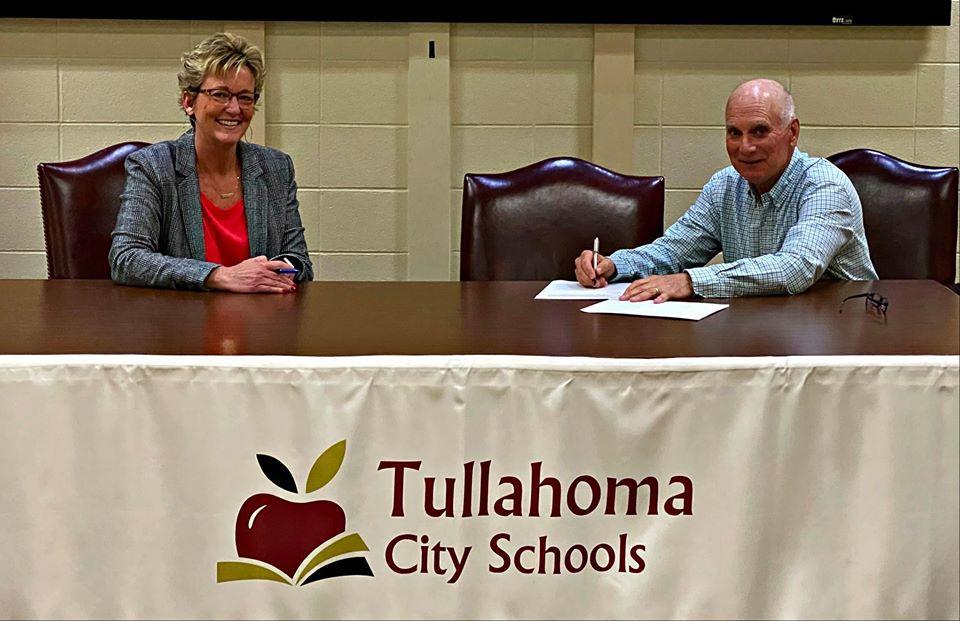 During the meeting, the school board announced all future meetings would take place electronically "until further notice" in order to protect the health and safety of board members and the public.
The board also unanimously approved Stephens' contract with the board.
According to Stephens, her initial contract is for 36 months (three years) and begins July 1, which is the beginning of the 2020-2021 fiscal year for the school system.
Her initial salary is set at $165,000 per year, plus the standard benefits package afforded to all certified employees, including health insurance and retirement.
The board will also reimburse Stephens for her moving expenses, as she is required to live in the Tullahoma city limits.
Stephens said she is ready to contribute to the culture of Tullahoma City Schools and to "make T-town my home."
Stephens also had a message to share with the students and parents of Tullahoma during the current school closures due to COVID-19:
"We are navigating uncharted territory and it can seem overwhelming at times, but I want to remind you of a very important truth: you are cared for, valued and appreciated," she said. "This situation is new for every adult and child—no one has experienced anything quite like this before. Maintaining a positive attitude and deciding how you will spend the day (whether reading a book, cooking a new recipe, walking outside, creating art, singing, dancing, writing, working through instructional packets, diving into online resources, etc.) matters. Each day is a new day to be the best you there is!! Be kind. Be helpful. Listen well.  Make healthy choices. Wash your hands. Practice social distancing. You are a part of history right now. Let's help flatten the curve in Tullahoma, Tennessee and beyond!"
Stephens added her thanks to Interim Director of Schools Scott Hargrove and the entire leadership team at TCS:
"I am especially thankful for Mr. Hargrove and his leadership, not to mention all of the district and school leaders, teachers and staff, who are striving to make the best decisions for everyone during this unique time. I simply can't wait to be a part of this amazing school system and to make T-town my home!"
Erin McCullough may be reached at emccullough@tullahomanews.com.