The drive-through Food Fair at Trinity Lutheran Church will become a walk-through farmer's market when it opens this Wednesday, as they head back toward normalcy.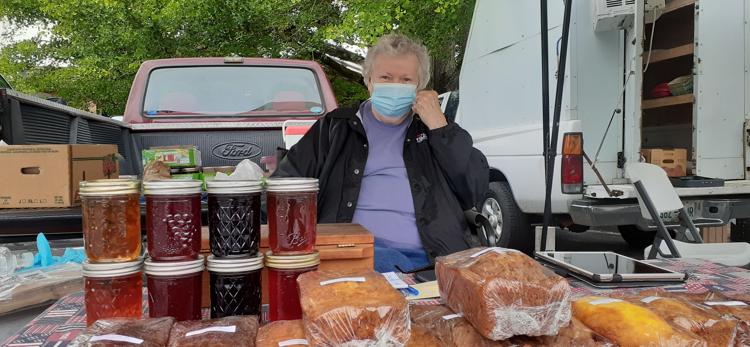 "The vendors will wear masks but the customers can walk through instead of drive through like it's been the last few weeks," said Kelly Prince, who has been a vendor at the market for 41 years. "There will be no more drive through. Customers may wear masks if they wish. We are really looking forward to this coming week."
Since it opened earlier this month, the Food Fair has required customers to remain in their vehicles as they drive around to the various booths. The measure was taken as part of the cautious reopening of business in the wake of the COVID-19 pandemic.
The Food Fair is open from 6 to 11:30 a.m. each Wednesday at the corner of Cedar Lane and Wilson Avenue in the parking lot of Trinity Lutheran Church. The farmer's market offers items ranging from vegetables and baked goods, to meats and flowers.
"It's just a great place to be," said Felicia McCullough, who has been selling vegetables at the market for the past 10 years. "We have a lot of regular customers and we also get to meet new people."