Coffee County Mayor Gary Cordell will not issue a mask requirement for all Coffee Countians, he announced Monday morning.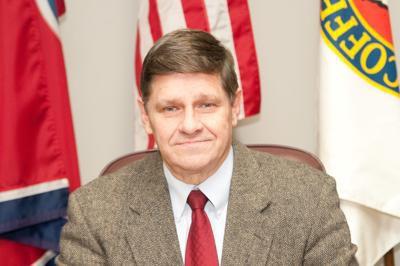 In a press release, Cordell said he did not feel he had the "legal and constitutional authority to mandate the use of face masks upon our citizens."
The announcement comes after Gov. Bill Lee signed Executive Order No. 54, which granted county mayors in 89 counties the authority to issue local mask requirements due to the rise of COVID-19 cases in the state.
According to Cordell, there have been "many differing opinions" among "medical and scientific professionals" on how to combat the virus.
Instead, Cordell suggested all residents of the county "adhere to a good neighbor policy" of washing hands frequently and practicing social distancing. Additionally, Cordell said, "I highly recommend we wear face masks in public."
"I know some will disagree with this decision," Cordell said in his release. "The citizens of our great county are intelligent enough to make that decision for themselves."
He added he was "very concerned about the safety of our citizens, especially our seniors and those with underlying health conditions, but our citizens have the right to make the decision to wear masks if they deem it necessary."
Cordell said the county continues to have "periodic" meetings with the emergency management team to assess the situation in Coffee County and will continue to keep the citizens informed.
"Together we will get through this," he said. "Continue to pray for [our] county, state and nation." 
The full press release can be read in full below.
Erin McCullough may be reached at emccullough@tullahomanews.com.