After crossing the 1,500-case mark Thursday, Coffee County now has 1,512 overall cases of COVID-19, according to data from the Tennessee Department of Health.
The Friday update from the state health department listed the county with 252 active cases and 17 deaths due to COVID-19. There are also 1,243 inactive/recovered cases of the virus in the county, per the report.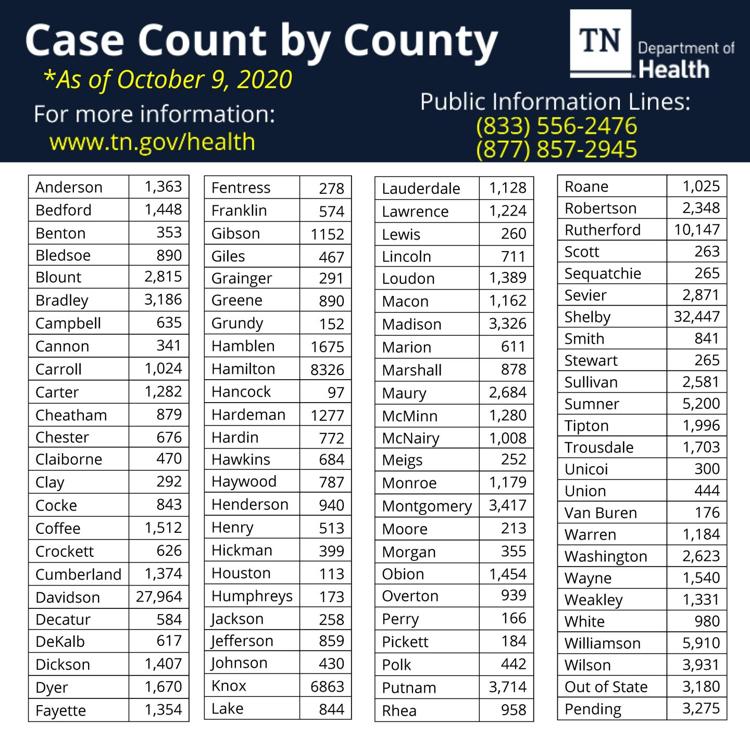 There have been more than 21,000 negative tests recorded in the county, according to the report.
Statewide, Tennessee added more than 1,000 cases of COVID-19 for the seventh consecutive day. Cases have grown by four digits each day since Friday, Oct. 2, with cases growing by more than 2,000 cases from Oct. 4 to 5 and Oct. 6 to 7.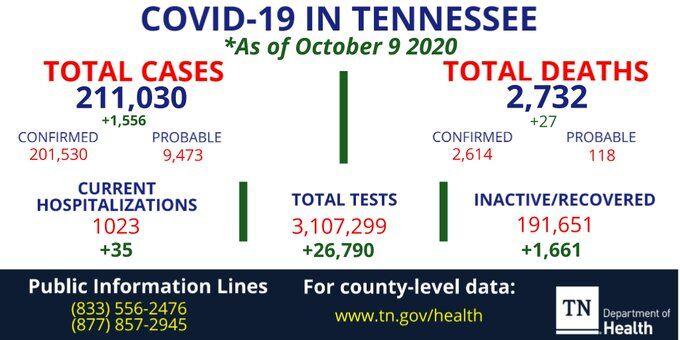 Nursing homes in the city are faring better, with case numbers remaining static or decreasing. Only Life Care Center and NHC Tullahoma remain on the state's dashboard for COVID-19 cases in long term care facilities for the city. According to that dashboard, there were 17 total resident cases of COVID-19 at NHC and only six at Life Care Center. The dashboard does not say how many of those confirmed cases is recovered.
However, NHC Tullahoma's own COVID-19 dashboard, which is more detailed than the state dashboard, lists only two active cases of COVID-19 among NHC residents. Per the NHC dashboard, 17 residents have recovered. The facility also reports two COVID-19 deaths. 
Additionally, the NHC dashboard states 17 employees tested positive for the virus, though 11 of those have since recovered.