Summer is here, but folks looking for a break from the heat will not find it at Splash Island.
According to Tullahoma Parks and Recreation officials, whether or not the outdoor water park will open at all this summer is still up in the air.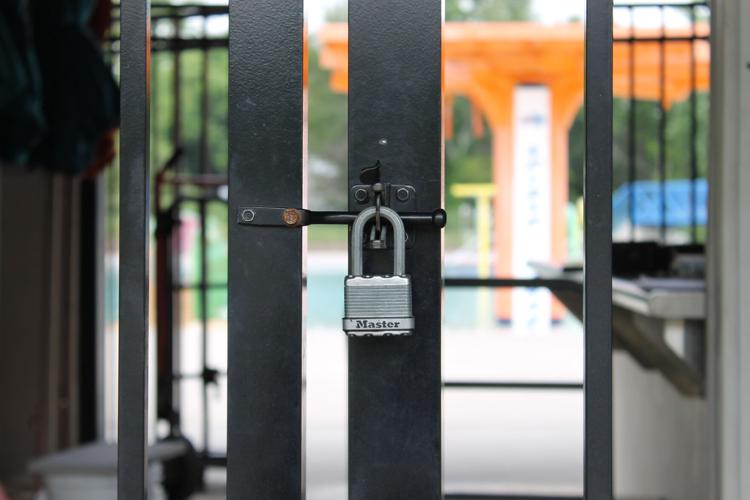 In a typical year, the water park opens Memorial Day Weekend in May as the unofficial start of summer and runs through Labor Day in September, the unofficial end of the season. Because the COVID-19 pandemic has forced many public areas to close, the park has not yet welcomed patrons this summer.
Parks and Recreation Director Kurt Glick told The News there are still a number of factors to consider before Splash Island could possibly reopen to the public, including safety protocols and sanitizing measures.
A statement from Glick to The News said the "physical design and interactive nature of Splash Island is not conducive to enable successful adherence to the current Tennessee Pledge Swimming Pools Guidelines."
"We look forward to opening when guidelines are less stringent and the operation of the water park is more feasible," Glick's statement read.
In order to reopen Splash Island in accordance with current state guidelines, parks and recreation staff would have to implement a number of safety measures and protocols including but not limited to:
Modify layouts of deck chairs and tables to ensure at least 6 feet of separation between families or small groups of acquaintances;
Provide physical reminders for social distancing, such as lanes in pools, non-slip markings on deck, signs or audio reminders;
Limit group sizes;
Maintain a guest or visitor log to facilitate any need for contact tracing;
Consider establishing a "guest flow" plan;
Temporarily close areas of the pool not conducive to social distancing;
Use barriers at ticket windows and point of sale stations;
Use separate designated entrance and exit points;
Staff pools with non-lifeguard personnel for monitoring and cleaning responsibilities;
Use cashless or contactless payment methods where possible.
City officials also addressed the water park to the Tullahoma Board of Mayor and Aldermen Monday night, though neither gave the city board a definitive yes or no on whether or not the park would open this summer.
One major problem the parks and recreation department is facing, according to Moody, is the lack of lifeguards.
Most lifeguards are part-time employees, and the city had to furlough dozens of part-time employees as a cost-saving measure due to the pandemic. Moody said the city furloughed 42 part-time employees in the parks and recreation department alone. Without the manpower, it is not possible to open the water park.
Another hurdle, according to Glick, is the certification process for those summer lifeguards. Due to the pandemic, the Red Cross is not currently certifying lifeguards.
Alderman Jerry Mathis cut to the heart of the discussion Monday night, asking if it was unlikely the pool would open at all.
"In reference to Splash Island," Mathis asked Moody, "when are you going to, or are you going to open Splash Island this year?"
In response, Moody said she was "very concerned about our ability to get lifeguards and staff to be able to open the pool soon."
Erin McCullough may be reached at emccullough@tullahomanews.com.