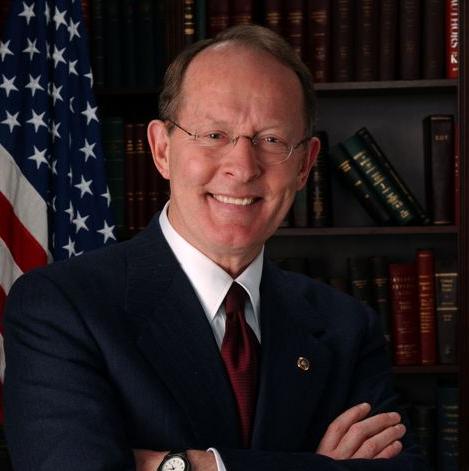 The COVID-19 virus is a science matter, not a political matter. But it has become too much of a political matter.
Take the issue of masks. We have gotten into a situation where whether you wear a mask or not depends on your attitude toward President Trump. For many Americans, it seems, if you're pro-Trump, you don't wear a mask, and if you don't like Trump, you do wear a mask.
I suggested at a hearing earlier this week that the president might occasionally wear a mask just to signal to his followers that it's a good idea, recommended by every single health expert.
Well, the next day the president made it clear that wearing masks is good, and that he's happy to wear them when he needs to. Of course, the fact is he doesn't need to most of the time. He's tested every day, and the people around him are tested as well. But I hope this will help signal to the country that wearing a mask is not a political matter. It is a science matter, and it is a matter of public health.
Our athletic director at the University of Tennessee, Phillip Fulmer, said, "If you really, really want to watch some football this fall, wear a mask." And what he means by that is it would help contain the disease in our area so the football players could play safely.
I think it's very important for the American people to know that while we will get a vaccine down the road, and while the tests and the treatments are coming, hopefully by the fall, wearing a mask is something we can do right now to contain this disease.
We know every expert who testified in the six hearings I've chaired in the Senate health committee said there are three things to do: wear a mask, wash your hands, and stay six feet away from others when you can.
If all of us did those things, we will be much more likely to be able to go back to school, back to college, back to work, out to eat, and maybe even watch a little football this fall.