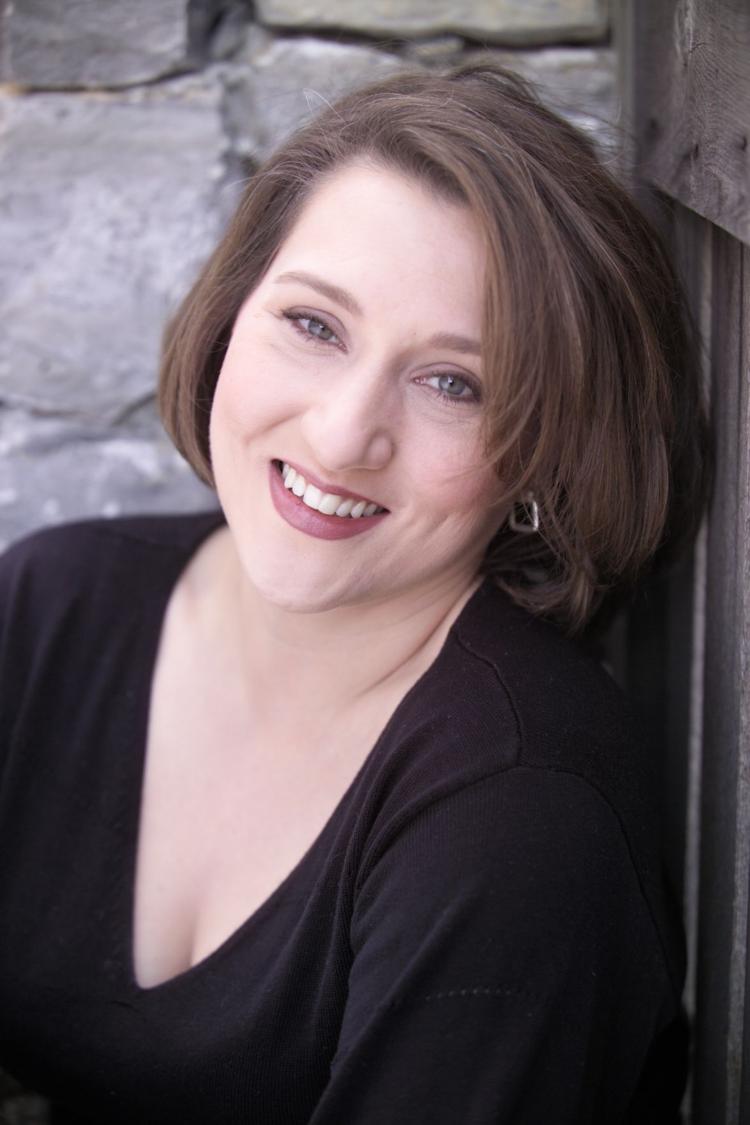 Fifty years ago yesterday, Neil Armstrong stepped out of lunar excursion module known as the "Eagle" to become the first man to set foot on the surface of the moon.
I bet that's not the first time you've heard that this week. In fact, the news coverage was inescapable. And it started me thinking about just how much Tullahoma had to do with that accomplishment – and many others in the aerospace field.
Five years ago, I attended a Dream Tullahoma event at the now-defunct Tullahoma Events Center. At that event, organizers created several displays illustrating Tullahoma's rich aerospace history, hoping to brand the city an "aerospace center of excellence."
There were a few static exhibits from local industries like Jacobs, Cubic and the now-shuttered UT Aerospace Systems (formerly Goodrich Corporation). There were, if I remember correctly, mock-up test models from AEDC.  And there were photographs.
One photo was of President Harry Truman's June 25, 1951, visit to Tullahoma to dedicate Arnold Air Force Base in memory of Gen. Hap Arnold (a photo that may have been taken by late local photographer Paul Pyle; see our story on his wife Louella's 102nd birthday on page 1B).  Eighteen years later, that base would play a significant part in the moon landing (see page 6A).
Another photograph was of astronauts planting an American flag on the moon using, it was said at the event, a flagpole that was engineered by MicroCraft. Or at least by a shop that MicroCraft acquired. We haven't verified the claim.
But even so, it's clear that as we celebrate the 50th anniversary of the moon landing, we should also be celebrating the contributions of Tullahoma.
When I left that 2013 Dream Tullahoma event, I left with the distinct belief that Tullahoma needs an Air and Space Museum. One situated downtown, say near the caboose at History Park. In fact, when the Tullahoma Event Center sat vacant for a year or more awaiting a buyer, I fervently wished I had the time and capital to spearhead the effort myself. Alas, I did not. But I continue to be amazed that no one else has.
If you were to travel roughly 60 miles south to the U.S. Space and Rocket Center in Huntsville, Alabama, you would see one of three complete 363-foot tall, three-stage Saturn V heavy-lift launch vehicles currently on public display (the others are at Johnson Space Center in Texas and Kennedy Space Center in Florida).
The Saturn V rocket was developed not only to put men into orbit - as the Mercury and Gemini programs had - but to allow those men to travel for days to reach the moon.
Marshall Space Flight Center in Huntsville developed the rocket, but it did not launch it; that honor belongs to Kennedy Space Center. The model on display at the U.S. Space and Rocket Center did not fly to the moon; that rocket was expendable in service to the command module now housed in Washington D.C.'s National Air and Space Museum. Still, the Huntsville museum (which, to be fair, does house the command module from the Apollo 16 moon mission) draws 650,000 annual visitors to "Rocket City."
Travel roughly 140 miles east to Oak Ridge and you'll find that the seamless, leak-free moon boxes built there to contain the 840 pounds of lunar material that were brought back from the Apollo missions from 1969 to 1972 - protecting both the lunar samples and the astronauts alike. Though the boxes on display never actually traveled to the moon, they are among the favorite artifacts of the American Museum of Science and Energy in "Secret City."
But you don't have to travel at all to find Apollo program history.
Apollo 11 was the first mission to land humans on the moon. And every part of the Apollo system - from mock-up rocket models and individual parts of the Saturn V vehicle to the rocket itself - went through extensive on-site testing in Arnold wind tunnels as engineers studied the aerodynamics of firing a rocket into space.
Yes, engineers right here at AEDC tested the giant rocket that would propel commander Neil A. Armstrong, command module pilot Michael Collins and lunar module pilot Edwin "Buzz" Aldrin into the moon's orbit.
AEDC has made numerous contributions to space exploration, from before the launch of the Apollo program to today, both here and at its two remote operating locations ─ the Hypervelocity Wind Tunnel 9 Facility in Silver Spring, Maryland and the National Full-Scale Aerodynamic Complex at Moffett Field, California. All three locations have supported the development of the Mars Science Laboratory mission with materials, vehicle and parachute tests. In 2012, MSL launched the Curiosity rover, which as of this writing is still operational and set to celebrate the seventh anniversary of its Mars landing on Aug. 5, having extended indefinitely its two-year mission.  How cool is that?
The base has also tested several engines for commercial air flight, such as the Rolls-Royce Trent 800 used to power the Boeing 777, the Trent 900 to power the Airbus A380 and the Trent 1000 for the Boeing 787.
And yet, there is no local museum celebrating these achievements - or the achievement of so many other local industries whose work touches the aerospace and aviation industries.
Micro Craft, Inc. was the industry partner chosen by NASA to construct the experimental unmanned hypersonic X-43 vehicles. UT Aerospace Systems made the landing gear for the world's most advanced and expensive fighter aircraft, the F-35. For goodness sake, we are home to a SPACE INSTITUTE, where Neil Armstrong took summer courses after becoming the first man to walk on the moon.
Dream Tullahoma, in a one-day-only pop-up event, had enough combined display material to give a museum project a good start. And, conveniently, we have - right here in town – a stellar example of how to start, manage and grow from humble beginnings a successful and sustainable museum. Plus, it's one operated and staffed by helpful and knowledgeable people who are happy to tell you how it's done. (Google our 2017 story "Beechcraft plans $1M expansion").
And wouldn't you know it - the Beechcraft Heritage Museum is also an Air and Space tourist attraction. 
In September, thanks to Beechcraft, we will become the country's first two-time host to the AOPA (Aircraft Owners and Pilots Association) Fly-In, attracting thousands of flight enthusiasts to Tullahoma.
If only we had an Air and Space Museum to draw them downtown….
Our city leaders continue to envision a world-class community in which a walkable, vibrant, arts-and-entertainment-rich downtown is a central focus. I believe an Air and Space Museum has a place in that vision. We are a city that is exceptionally good at finding grant money for such endeavors. And I believe that additional support for such a museum could be found at Jacobs, Cubic, UTSI and AEDC.  Heck, one might even approach TUA - after all, none of these projects are completed without the ample use of electricity.
Air and Space travel is, first and foremost, about exploration. There is a rich opportunity right here we have yet to explore.
In Tullahoma, mayoral initiatives turn into Get Something Done! councils. Arts Alive has been revived. We now have a Sports Hall of Fame. Where the Arts and Sports Councils have succeeded, let's set a bold goal for the Downtown and Tourism councils.
May I suggest Get Flight! Tullahoma?