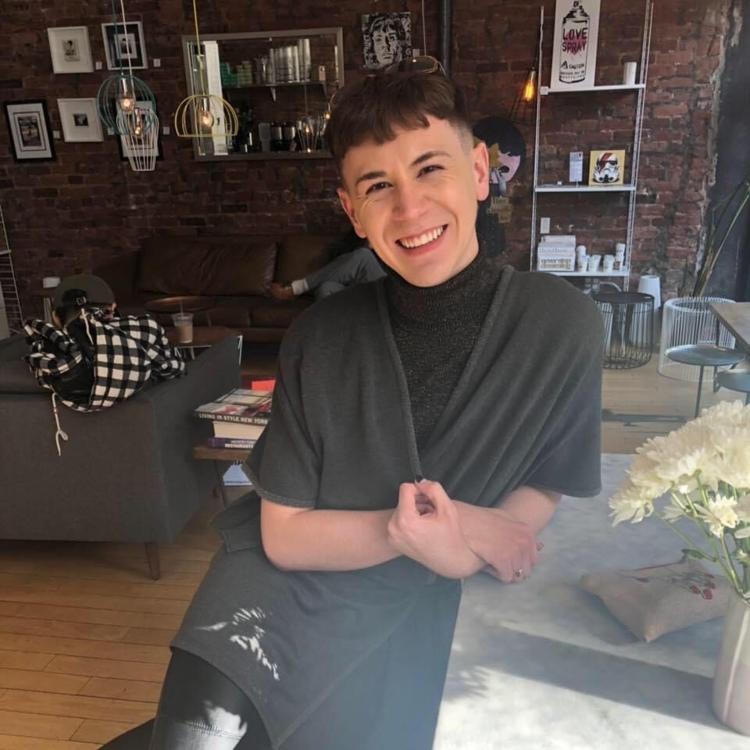 On July 9, Tullahoma City Schools made the decision to send students back to the classroom in 20 days, on July 29. The decision was announced by new TCS Director Catherine Stephens in what is a major call in her first months on the job, and, in my opinion, a dangerous one. The decision, according to the school system, is based on the fact that the active case count in Coffee County is still low, meaning the district is in the "minimal spread" pathway at the moment. I'd argue that despite those numbers, the call, partially due to the system's hands being tied by the county and the governor, is a direct endangerment of the lives of the youth in Tullahoma.
I grew up in Tullahoma and attended Tullahoma City Schools from kindergarten to my senior year of high school. It's a school system I remember fondly, and one in which I have family members who still work and attend. Now, it has turned its back on its students, putting them, in addition to beloved teachers, staff, cafeteria workers, janitors, principals, coaches, and all of the above's families in the bull's eye of the COVID-19 pandemic.
Today, I live in New York City, a place that was the epicenter of the pandemic months ago, but is now showing promising signs of returning to normal after months of social-distancing and quarantining and mask-wearing. I know there are many people in Tullahoma that don't believe the pandemic is a real threat, or that it is something being politicized to hurt the president in the upcoming election, or that the media is making it bigger than it seems. I know there are people in Tullahoma that don't believe in wearing masks in public, or that wearing masks is an infringement on your rights. To those people I say: What happened to the Southern values of caring for your neighbor? Is wearing a mask really that awful if it means saving the life of your parents, grandparents, children, grandchildren, and neighbors? A single death in Tullahoma from the virus is one too many.
Let me tell you about how fast this thing spreads. March 13 was the last day I worked in my office in downtown New York. The week before, everything had been normal. I went to dinner with my friends, met up with coworkers for drinks, and went to a birthday party. I walked around outside without a mask, went shopping, and lived a very normal life. As of March 13, there were 95 new cases of the virus in New York state. There were 0 deaths. Two weeks later (remember, the school system is opening in two weeks), there were 5,688 new cases in one day. Today, nearly 32,000 people have died of the virus in New York state. According to the CDC, over 132,000 people have died in the U.S. so far. 34,200 people died from the flu last season in the whole country. This is a very different ball game.
In the neighborhoods I had been having coffee and meeting friends just two weeks before, the hospitals were now flooded with coronavirus cases. There were so many deaths that the hospitals had to call in gigantic, refrigerated trucks to hold the overflow of bodies. State officials started talking about where we would even bury so many people. At the hospital just blocks from my apartment, they set up tents in the cold rain outside to try and save just a few more lives. I am fortunate to not have known anyone who died, but I have plenty of coworkers and friends who do. And the only way we stopped the deaths was by social-distancing and wearing masks. Eight people died in New York yesterday. On the same day, there were 2,113 new cases in Tennessee. My friends, it is not looking good. Wednesday, July 8 was the worst day yet for the Volunteer State.
It is a common refrain in places like Tullahoma to talk about the state as one of the best places in the world, a place to be proud of, and a place that can be great. In a trustworthy study published this week, which counted all of the states in the U.S. as their own countries, Tennessee ranked as the whole world's 14th worst coronavirus outbreak, worse than Kazakhstan, Armenia, and Kuwait. Nearby states like Alabama, Florida, Georgia, and Mississippi are worse. I know that the news doesn't always seem trustworthy, but the fact of the matter is that numbers cannot lie. Tennessee is in a very dangerous place.
I cannot imagine what it must be like to be many of you right now — a parent trying to figure out what to do. A parent who has been stuck at home with your kids (whom you love, but I'm sure are tired of looking after) and worried about whether it's going to affect their development. I'm sure they want to be with their friends, and it is hard to explain to them that the world is not always a great place. The truth is that this unfortunately will probably affect their development, and particularly those who live in underserved areas, where it might be more difficult to get food on the table. There are certainly dozens and dozens of children in the school system who'd be safer at school than at home. But, at the end of the day, what is more important than keeping your children healthy, not to mention keeping yourself and your spouses and parents healthy? Are you willing to endanger their lives just to support a partisan cause?
In a viral video recently, a doctor in Texas, where the cases are also rising, told an interviewer: "I got 10 calls, all… young people… They're so sick that if they don't get put on, they don't get bed support, they're probably going to die. I had three beds. And making that decision, being able to figure out who really is going to benefit, it is a level of decision-making that I don't think a lot of us are prepared for."
In reopening schools so soon, this is the decision that Tullahoma Schools and the state government could possibly be forcing local doctors to make: saving the child in your kid's math class, and not your own. The school system is responsible for your children's lives, and it's putting them in grave danger. Every parent and teacher of the Tullahoma City School system should be angry. They should be calling their state legislatures and calling the governor. They should be talking about how to manage this differently. They should be cancelling vacations and large gatherings, and staying at home. They should be reaching out to vulnerable community members, and thinking about new ways to help the kids who would be safer at school. At the very least, they should be demanding that teachers should wear masks in schools (not only for their students' safety, but also their own). They should be following their favorite golden rule, treating others with the care they would want to be treated with. Make the decision to keep your kids at home, even if the schools open up.
I hope this virus doesn't affect Tullahoma as much as I think it will. I hope the numbers back home remain low. I really do, because more than anything I miss my parents, siblings, and nieces. But I can't come home until things are better, so isn't it worth it to stay cautious?
Former Tullahoma resident